10 Ways to Enjoy Spring Sunshine in Washington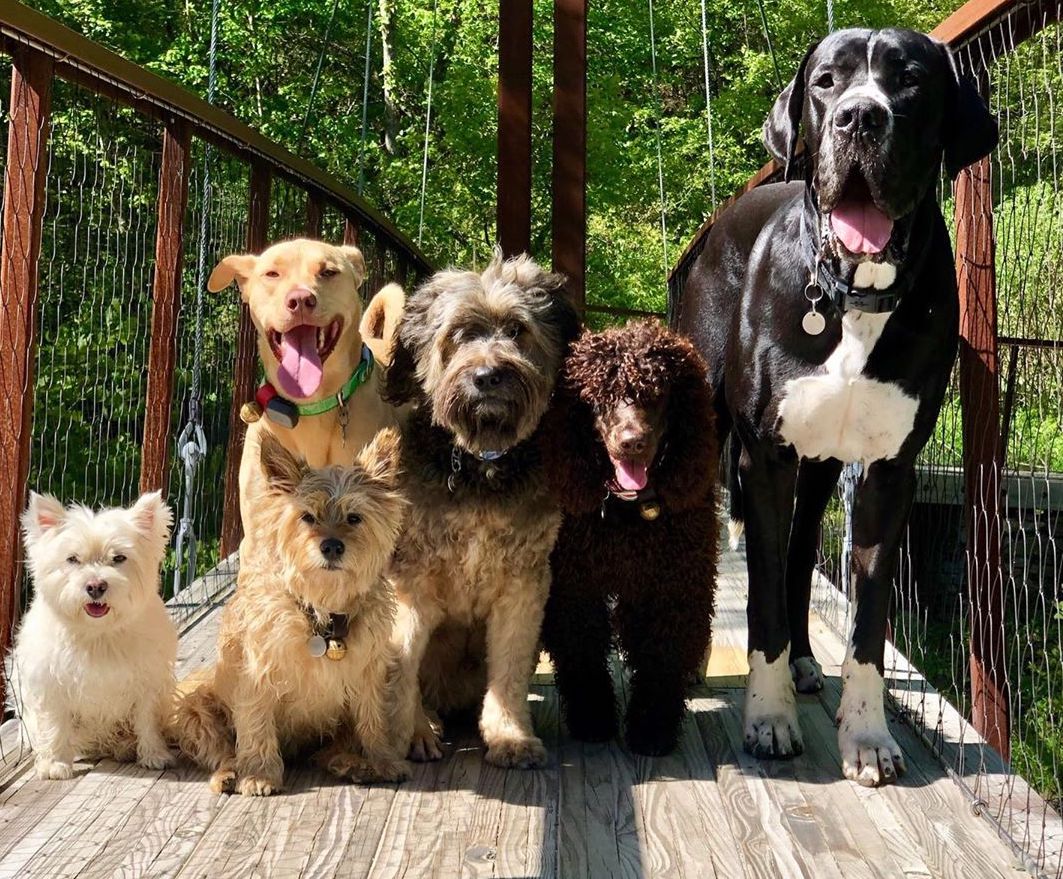 Hidden Valley Preserve. Photo credit: @oakley9535
It's springtime and many of us are looking for new ways to spend time outdoors and explore parts of town we usually don't visit. If you love to catch the flowers as they bloom and indulge in the fresh springtime air, you won't be disappointed. All you need is a sunny day and you're on your way!
Here is your guide to the 10 ways to enjoy the spring sunshine in Washington:
1. Take a stroll through Hollister House Garden. This classic garden in the English manner is the perfect spot for a peaceful and serene walk with many secret nooks and garden rooms to explore.
2. Take a leisurely drive or bike around Lake Waramaug. The 8-mile loop around the lake spans three towns and offers breathtaking views of the serene glimmering lake. Be sure to stop for some gourmet "fuel" at The Smithy in New Preston.
Hollister House Garden
Lake Waramaug. Photo credit: @audraviehland
3. Enjoy our town-wide Window Shopping Stroll, complete with the "Washington Gems" Treasure Hunt for the kiddos. Window shop around the lovely shops of Washington Depot and New Preston – all will be decorated for spring and displaying their highly curated, unique finds. Most shops are offering curbside pick-up and delivery and personalized phone and online ordering options. For a complete guide to hours and offerings, visit our Washington Business Updates Guide.
4. Bring your dog along for a hike at the Steep Rock Preserves and explore all the hidden gems of Washington's nature trails. From the Henry David Thoreau Footbridge at Hidden Valley, to the historic Railroad Tunnel at Steep Rock, and Waramaug's Rock at Macricostas, there are many breathtaking sights just waiting for you to experience!
New Preston Village
The Thoreau Bridge at Hidden Valley Preserve. Photo credit: @mrsnuggles
5. Grab a picnic lunch! In New Preston, order curbside pickup from The Smithy or 9 Main Cafe and perch at a table beside the New Preston Falls to enjoy the spectacular view. In Washington Depot, order from The Pantry (and picnic in style with one of their traditional British picnic hampers), Marty's Cafe, or pop in to the neighborhood favorite Washington Food Market. Grab a picnic table along the meandering Shepaug River and watch the world go quietly by.
6. Watch the garden bloom at Judy Black Memorial Park & Gardens. While you're there, you can also get a peek of the latest artwork on display! And enjoy Mark Mennin's undulating "Currents" sculpture in the park. Take a seat or lie down to experience this sensory masterpiece.
Shepaug River
Judy Black Memorial Park and Gardens
7. Take a drive and spot the architecture of Ehrick Rossiter, famous American architect who designed 25 estate homes or "summer cottages" in Washington. Don't miss his own spectacular country home called The Rocks. Also admire the Sumacs, Glen Holme, The Gunn Memorial Library, Kirby Corners, Edgewood, and Saint John's Episcopal Church. See if you can find them all with "Rossiter: Country Houses of Washington, Connecticut" available online through the Gunn Memorial Library shop.
8. Enjoy the undulating hills of our local farmland, then stop and select your produce at one of Washington's local farms. It doesn't get any fresher than picking your bounty directly from the source. Think of the great meals that you can prepare while also supported our local farms!
Rossiter Architecture
Waldingfield Farm
9. Go wine tasting, social distancing style! Pick up local wines from Hopkins Vineyard, which grows 11 varieties of grapes in a spectacular setting overlooking Lake Waramaug. The vineyard is offering drop-in or barn-side pickup. Just add some goodies from The Smithy and you're ready to create your own wine tasting at home.
10. Whether by car, bike, or on foot, explore Washington's charming historic districts. Explore the picture-perfect Washington Green, the stone buildings dotting the New Preston Hill Historic District, and the bucolic Calhoun St.- Ives Road Historic District.
Hopkins Vineyard
Washington Green's Historic District.
What is your favorite thing to do in Washington in the springtime? We'd love to hear from you. Tag @explorewashingtonct