10 Ways to Soak in the Last of Summer in Washington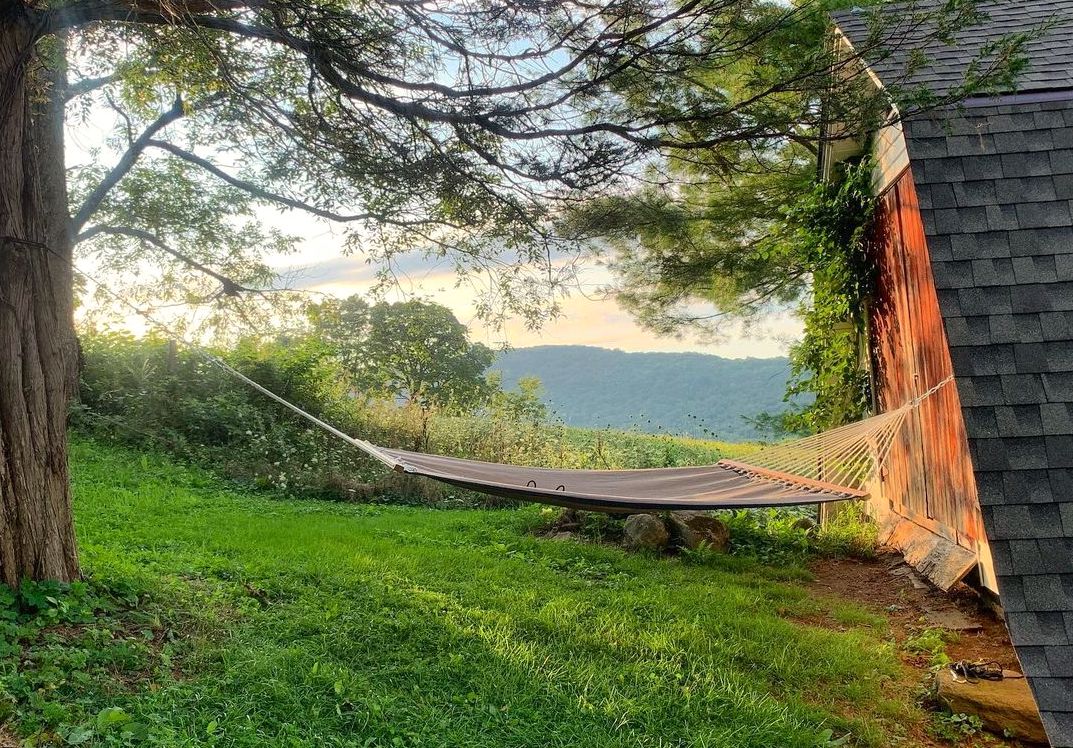 Photo credit: @carolinekinsolving
Our lazy, hazy, crazy days of summer will soon fade into crisp fall mornings. But before the fall equinox arrives in the Northern Hemisphere on September 22nd, there are still plenty of ways to soak in the summer season. We hope you enjoy every bit of sunshine here in Washington!
1. Go for a paddle on the lake
Summer calls for days exploring the tranquil waters of Lake Waramaug. If you haven't had a chance to canoe, kayak, or SUP out on the lake yet, this is the time to enjoy the last of the season's sunshine and scenic views of Lake Waramaug.
2. Enjoy late summer bounty at the Farmers Market
The Farmers Market at Judy Black Park is a favorite Saturday ritual right in the heart of Washington Depot, brimming with fresh local produce, breads, homemade products, and on some weekends you can enjoy live music and special activities. The market runs every Saturday from 10 am to 1 pm, through November 20th.
3. Get inspired at Hollister House Garden
Get lost in the late summer blooms at Hollister House Garden, a hidden gem and destination for in-the-know gardeners seeking inspiration. This charming classic garden hosts monthly Barn Talk events with guest speakers. Open through October 9th. Learn more about their upcoming events
4. Enjoy a laid back breakfast
Slow down and smell the coffee on a sunny morning at one of our cozy cafes. Meet a friend, people-watch, and treat yourself to yummy delights at The Po Cafe on the Green (recently named one of the best spots for coffee with a view by Yankee Magazine), Marty's Cafe in the Depot, or The Smithy Cafe at 9 Main in New Presto village.
5. Take your pup on a hike
Bring your four-legged furbaby to hike one of Washington's beautiful trails and enjoy the rewarding view from the summit! Then stop by Washington's newest shop, Depot Dog, for a special treat for your pup.
6. Relax and unwind with Yoga for Good
Relax and unwind while supporting a good cause! Yoga for Good donates all proceeds from classes to several local charities in Washington. Classes are held weekly on Sunday mornings and private sessions are also available.
7. Enjoy live music in the Village
New Preston's Street of Shops is home to the most unique, curated, and lovely shops in the region. Stroll through the village while enjoying live music every Saturday on Main Street from 3 to 5 pm. Come by for some good food and music to soothe the soul. See you on Main!
8. Savor a leisurely meal al fresco
Celebrate the last days of summer with a special meal at these all-time favorites that boast outdoor dining with a view. Savor the best of farm to table at  Community Table, GW Tavern, Owl Wine & Food Bar, and White Horse Country Pub & Restaurant – and make the most of the remaining summer evenings.
9. Picnic on the Green
Enjoy a picnic with an enchanting view of the historic Washington Green. Grab your blanket and some locally sourced goodies from the Po Cafe or the Pantry. Then stay to enjoy live concerts by Washington Friends of Music New Baroque Soloists at the Historic Meeting House this September.
10. Soak in a beautiful sunset
There's nothing like a Lake Waramaug sunset to end the day. Visit Hopkins Vineyard to get a beautiful view of the lake and enjoy live music and wine tastings on Saturdays and Sundays.
We hope you enjoy the last of summer here in Washington!
To be featured, tag us at @explorewashingtonct