ASAP! Celebrates 20 Years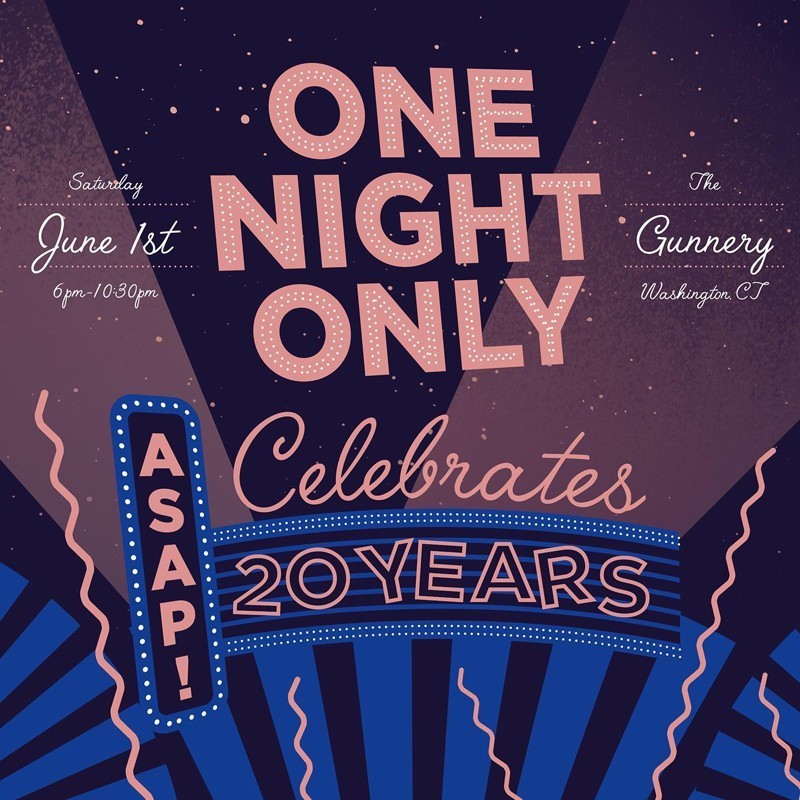 Come join ASAP! as they toast to 20 years! On Saturday, June 1st, ASAP! will be celebrating their anniversary with an unforgettable evening full of art, music, dancing, singing, and other live entertainment. The celebration begins at The Gunnery with a show curated by Nicole Tongue and hosted by Congresswomen Jahana Hayes. Students will be performing side-by-side with professional artists, showcasing ASAP!'s rich variety of programming. The performance will not only highlight memorable moments in ASAP!'s history and show how the organization has grown, but also it will set a course for its future.
ASAP! Painting Class
ASAP! Celebration of Young Writers
After the show, all guest are invited to a wonderful party hosted by Michael Lombardi. The festivities will include dinner, dancing, a nine-piece band, and a few special guest appearances. Also, the evening will feature several pieces of incredible 3D artwork created by ASAP!'s students.
"Our 20 year celebration will be an amazing event," says ASAP! Executive Director JoAnne Torti. "We are very fortunate to have Jahana Hayes and Michael Lombardi as our hosts and our live performances will be spectacular as we celebrate ASAP! and its mission to promote arts education and creative learning. Above all, the evening will be one filled with gratitude as we thank the community and our supporters for their help over the past 20 years."
ASAP! Ultimate Collaboration
ASAP! Inter-District String Project