The Best Hiking Trails to Explore in Washington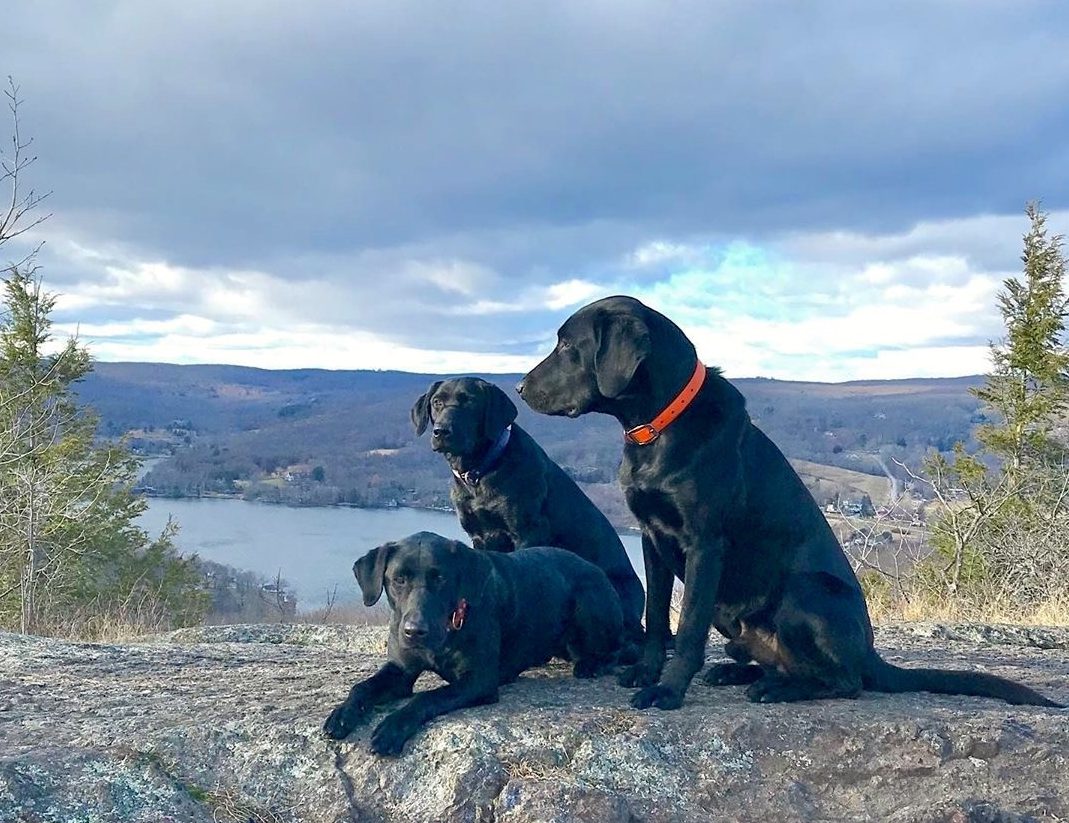 Photo credit: @katalystk9
Enjoying Washington's trails is a must-do as we start to get a glimpse of spring! We gathered these favorite hiking trails and we hope that you will join us in exploring the great outdoors around town. One of the many splendors of our town is its pristine nature, protected by Steep Rock Association which oversees over 48 miles of recreational trails among Washington's spectacular preserves.
Hidden Valley Preserve
The Hidden Valley Preserve offers nearly 17 miles of connecting hiking trails, making it a perfect spot for hikers of all levels. But it is Hidden Valley Preserve's hidden gems that make this such a unique spot to explore. The Preserve is home to the Henry David Thoreau Footbridge, which spans across the Shepaug River; the Quartz Mine, which helped support a small mining industry from the 1800s until 1915; and the Lookout, which offers scenic views and doubles as a great picnic area. Grab a friend and see if you can find them all in one day's hike!
Learn more about Hidden Valley Preserve and download trail map
@lemontree_photos
@vivelaviviane
Macricostas Preserve
For those who find serenity in meadows and farm fields, this one's for you. The Macricostas Preserve is home to 400 acres of breathtaking landscapes, home to rare species of birds, and blooming wildflowers. The Macricostas Preserve offers an incredible panoramic view of Lake Waramaug and the surrounding countryside from Waramaug's Rock, which sits at an elevation of 1,250 feet. You can also stop by the Judea Garden, a small organic community garden which serves food banks in Washington, New Milford, Warren and beyond thanks to the time of dozens of hardworking gardeners, sponsors, and local businesses.
Learn more about Macricostas Preserve and download trail map
@ginahansel.lmt
@astroandangus
Steep Rock Preserve
The Steep Rock Preserve spans nearly 1,000 acres with hiking trails along the riverbanks and hillsides of Washington, and even offers a Riding Ring for horses to roam. While exploring the Steep Rock Preserve, hikers can find the historic Railroad Tunnel which was originally a part of the Shepaug Valley Railroad, and the stone foundation of Holiday House which served as a vacation retreat for working class women from New York City in the late 1800s. And make sure to find your way to the top of the Steep Rock Summit which sits at an elevation of 776 feet with gorgeous views!
West Mountain Preserve
West Mountain Preserve, located in the southeast corner of Washington, comprises two distinct properties: Johnson Farm and Hillside Farm. Johnson Farm showcases several active agricultural fields, a mix of sunny meadows and open forests, and 1.25 miles of hiking trails. Hillside Farm features farm fields blending seamlessly with the surrounding meadows, wetlands, and forested hillsides.
Please note: Trails are expected to be finalized in late spring 2023, but a parking area and picnic site are currently available for visitors to bask in the magnificent ridgeline views.
Learn more about West Mountain Preserve and download trail map
Pasture Oak Picnic Site at Johnson Farm
Sunny meadows at West Mountain Preserve
Lake Waramaug State Park
If you are a walker, runner, or biker, you will love the scenic road around Lake Waramaug State Park. The 8-mile loop is primarily flat and offers a scenic trail that wraps around the water with beautiful views that mirror nature at its finest in the water's reflection. During the summertime, the park also offers camping, swimming, and even kayak rentals – making it a perfect great getaway destination for a weekend in the great outdoors!
Learn more about Lake Waramaug State Park
Share your photos
We'd love to share your experiences hiking in Washington CT! Tag your photos #ExploreWashingtonCT to be featured.