Celebrate Mom in Washington CT!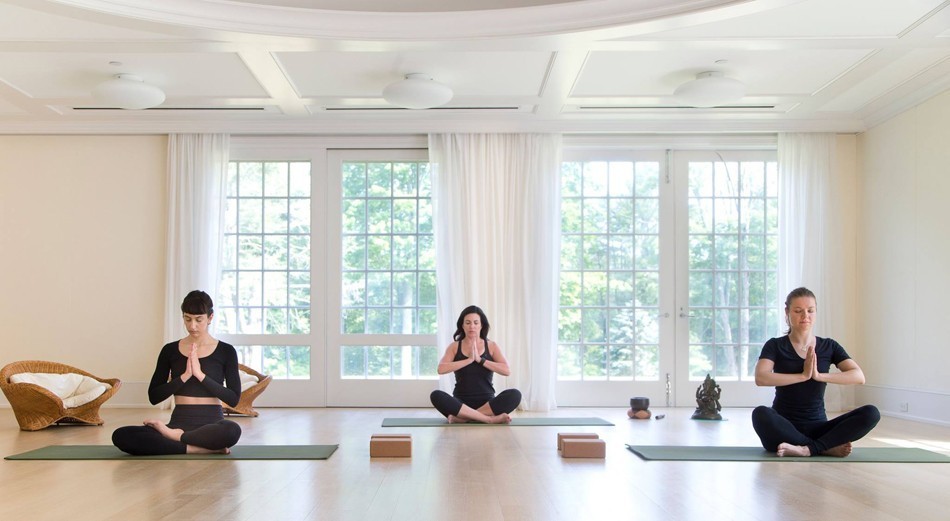 Washington offers so many ways to show mom how much you love her this Mother's Day. Whether you are looking to shower her with fantastic gifts, pamper her with a spa day or simply take her out for a delicious brunch, here are a few ways to help you make your mom feel special and appreciated. Make this Mother's Day one to remember!
A Very Special Brunch
Treat mom to a traditional Mother's Day brunch complete with homemade muffins, quiche, cinnamon french toast, and blueberry pancakes. Enjoy a causal breakfast on the lovely outdoor patios at one of our classic New England eateries. or enjoy a cozy cafe or gourmet lunch. Or, pull out all the stops and treat mom to a formal brunch experience at the The Mayflower Inn & Spa's elegant dining room. Be sure to call ahead and make a reservation!
Celebrate Spring Together
Head outdoors to enjoy nature in all its glory! Take a brisk walk along the majestic trails of the Steep Rock Association. If the weather is warm, enjoy a bike ride around the boundaries of Lake Waramaug. Or, if you are feeling adventurous, try renting a kayak or canoe to admire the scenery along the lake.
9 Main Bakery & Deli
Thoreau Bridge-Steep Rock Association
Retail Therapy
A great choice for family bonding! Treat mom to a shopping spree at the fabulous boutique shops of Washington and New Preston to refresh her wardrobe for spring. But, if you are still looking for a last minute Mother's Day gift, our shops are here to help! They all offer a wonderful selection of unique and finely crafted gifts that will undoubtedly help you show your love – in style.
Flowers for Mom
There's no better way to say thank you to mom than with a beautiful bouquet of flowers. Stop by Plain Goods' new store at Pavilion Hall to browse through their selection of fresh cut flowers and plants from local CT growers. Then, take a trip to Pergola to pick out an exotic orchid during their Mother's Day sale. Or, if mom is a true garden enthusiast, spend the day at Hollister House Garden admiring the stunning floral designs.
Plain Goods
Newbury Place
Points of View-WAA
Byrde + the b
DIY-Mother's Day
Spend the day with mom enjoying some arts & crafts! Make a lovely spring wreath with Holly Bailey at The Smithy. And, then head to The Mayflower Inn & Spa to take part in their MimosArt event where you and mom can sip on Mimosas while painting wildflowers overlooking the magnificent Shakeapeare Garden. Or bring the little ones for an afternoon creating Faerie Houses at a multi-generational art event with ARTROOM Atelier at The Judy Black Memorial Park and Gardens.
Savor Wine and Tunes
Treat mom to a special night out filled with laughter, fine wine, and some live music. Head over to The Owl Wine Bar for a cozy drink and a delectable menu of light fare. Or, go to Hopkins Vineyard where you can enjoy local wines while listening to the sounds of a live musicians and singers.
The Owl Wine Bar
MimosArt at the Mayflower Inn & Spa
Want more ideas for Mother's Day? Check out our Featured Events calendar to see what's on in Washington this weekend.
Photo Credits:
Featured Image at top – The Mayflower Inn & Spa