Celebrate St. Pat's in Washington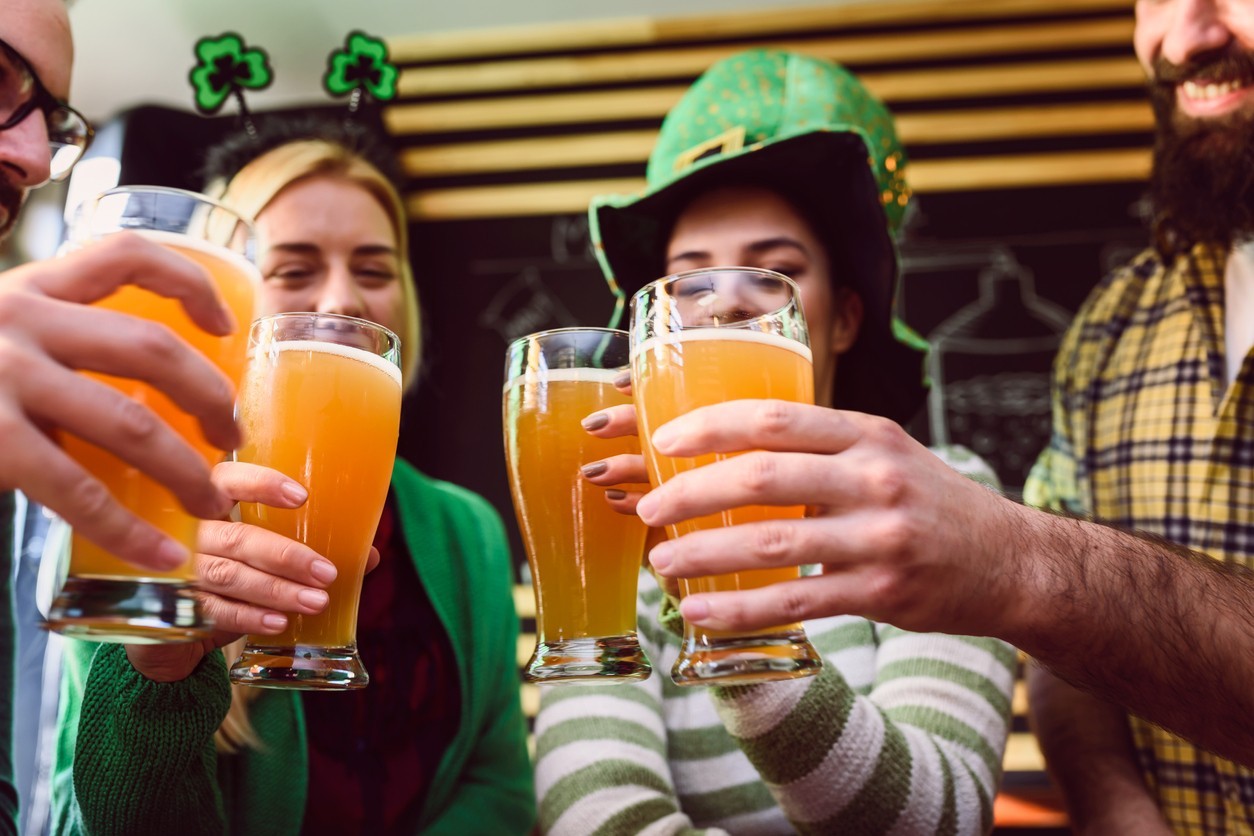 "For the whole world is Irish on the Seventeenth o' March." And in Washington, we are no exception to that adage! According to the Gunn Historical Museum, Ireland was the homeland of the largest group of immigrants to our town – and our Irish roots run deep here. So, this St. Patrick's Day, celebrate the traditional food, drinks and music of The Emerald Isle right here in Washington CT.
Please note! Due to the current situation and precautions that are in place, businesses have adapted by providing take-out and curbside pick-up. Please call ahead to place your order. And thank you for supporting our local businesses at this challenging time!
St. Patrick's Specials at The 202 Tavern
295 New Milford Tpke, New Preston, Connecticut 06777
(860) 619-0808
is offering take-out through curbside pick up! Their special Corned Beef and Cabbage is available for a traditional Irish meal, plus take a look at their full menu on their Facebook page and call 860-619-0808 to place your order!
The Pantry – for the Classic St. Pat's Dishes
5 Titus Rd, Washington Depot, CT 06794
(860) 868-0258
The Pantry is offering for take-out and curbside pickup their signature in-house cured corned beef. You haven't tasted corned beef until you've had one from The Pantry – as well as the classic sides: boiled potatoes, cabbage, carrots, and Irish soda bread, rye bread, homemade sauerkraut, and delicious corned beef reubens.
The White Horse Country Pub & Restaurant's Traditional Feast
258 New Milford Turnpike, New Preston, CT 06777
(860) 868-1496
You can count on The White Horse for a traditional dinner feast! The White Horse will be preparing corned beef and cabbage with buttered red skin potatoes, whole grain mustard, orange soda bread, and a specialty Guinness chocolate cake – a meal you won't forget! They are offering delivery for take-out orders in their famous "Audrey" the Supernanny London Taxi.
9 Main is Making all the Fixings!
9 Main Street, New Preston, CT 06777
(860) 868-1897
Don't miss Jameson Soda Breads the week before and every day leading up to St. Patty's. Then on the weekend, come for soda bread French toast and Bangers breakfast special. For dessert: freshly baked Bread Pudding with hard sauce and chocolate mousse pie with homemade Irish Cream. On the 17th, enjoy traditional Irish American corned beef and cabbage as a lunch special along with a grilled vegan Reuben. YUM! PLEASE CALL TO FIND OUT ABOUT TAKE OUT!
Call or message @9maincafe to order!
Farmers & Cooks Bakes for St. Paddy's
Contact: [email protected]
(646) 244-9065
Get your orders in for Whit's classic, traditional St. Paddy's soda bread and biscuits – don't miss out!
GW Tavern for the Historic Ambiance
20 Bee Brook Rd, Washington Depot, CT 06794
(860) 868-6633
GW is a favorite destination for its historic ambiance, great food, and a happening bar! (Closed 3/17 and 3/18, but check with GW for more info!)
Washington Food Market – For the "On the Go" Celebration
5 Bryan Hall Plaza, Washington Depot, CT 06794
(860) 868-7351
If you are on the go, stop by the Washington Food Market for take out dinners including corned beef, traditional fixings, and soda bread!
Don't forget about treats!
Stop by 9 Main Bakery & Deli, The Smithy, Sweeets, and Marty's for something sweet!
Gunn Memorial Library Celebrates St. Patrick's Day
5 Wykeham Road, Washington CT, 06794
(860)-868-7586
The library is hosting a St. Patrick's Day Celebration for families, complete with crafts, a Lucky Leprechaun scavenger hunt, and by decorating festive cupcakes.
Check back for more!
Please note that not all establishments had their St. Patrick's Day plans and menus set as of this date. Please bookmark this page and check back, as we will be adding to this list right up until March 17th!
Share your photos: Make sure to tag your St. Pats photos #ExploreWashingtonCT to be featured.