Celebration of Young Photographers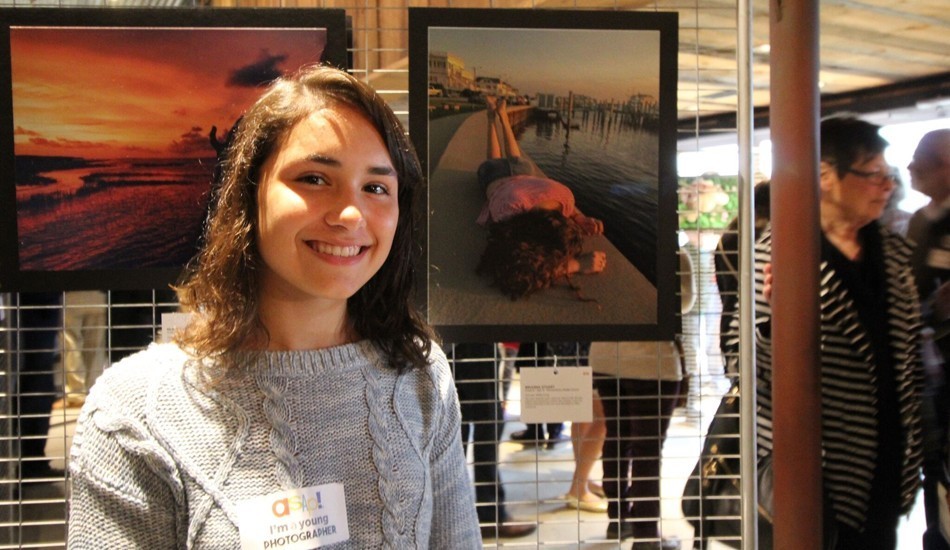 Calling all aspiring photographers! ASAP! is looking for images to be a part of their 8th Annual Celebration of Young Photographers Exhibition this fall. Students in grades 6-12 are welcome to submit their work based on this year's theme: Possibilities are Boundless. In a world that values order, following instructions, and conformity, ASAP! believes that curiosity, wonder, and the spirit of experimentation are equally important. They invite photographers to consider these values to capture the spirit of possibility in their images.
The winning group of top 60 entries will be put on display in an exhibit for the public to view at Bryan Memorial Town Hall on November 4th. A panel of renowned photographers and collectors will jury the selected works and award prizes to the overall winner from each grade group, 6-8 and 9-12.
This year, ASAP! is excited to also be awarding the top selected photographs with the prestigious 2018 Dylan's Wings Photography Award. ASAP! is honored to be partnering with Dylan's Wings of Change, a foundation started to honor the memory of Dylan Hockley who was killed at Sandy Hook Elementary School in 2012. Dylan's Wings of Change and the Wingman's mission is to empower children and instill leadership and empathy, inspiring them to go above and beyond to foster inclusive communities in schools, dance studios, and more.
The deadline for entries is Friday, October 5th 2018. Photos may be submitted in either black and white or color and any type of camera can be used. ASAP! will notify those participants whose work has been selected for the exhibit. For more information on the guidelines for submission, please visit ASAP's website.
Check out the highlights from last year's Celebration of Young Photographers and be sure to stop by Bryan Memorial Town Hall on November 4th to see this year's exhibit!
ASAP! is a non profit organization that is dedicated to providing young people with the opportunities to create beautiful and meaningful works of art in a creative and collaborative environment. Founded in 1999, they are recognized as the place for quality and innovative arts education for young children to adults. ASAP! offers a wide range of in-school, after school, weekend, and summer programs and classes that focus on different artistic mediums. Their community includes families and children of diverse cultural and socioeconomic backgrounds from over 100 towns in Connecticut.