31julallday02augFeatured2020 Five Senses FestivalSpring Hill Vineyards(All Day) Spring Hill Vineyards, 282 Bee Brook Road Washington Depot, Connecticut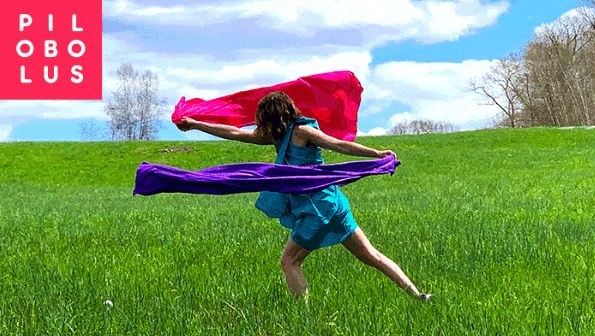 Event Details

Please note: We have just learned that this weekend's events are sold out! Check their website for additional information. And be sure to follow Pilobolus and Five Senses Festival to stay informed of future events.

The third annual Five Senses Festival | July 31 — August 2

Pilobolus will present an inventive, respectful, and appropriately physically-distant cultural experience in light of increasing Coronavirus concerns and guidelines. Here are some of the events:

"FIVE SENSES SAFARI"
It's like driving through a dream

Enjoy a 75-90 minute journey through the wild imagination of Pilobolus set within the beautiful countryside of Spring Hill Vineyards will inspire & delight you with world-renowned dancers, musicians, and all new site-specific art installations.

Friday, July 31 — Sunday, August 2
10:30 AM – 2:30 PM
Limited availability – book in advance

MORNING WELLNESS
Pilobolus works with Connecticut-based Sound Healer Kelvin Young to design three days of reconnection and rejuvenation, to elevate body, mind, and spirit. Morning programs include sessions led by Young, and guided meditation and movement classes led by other Connecticut-based practitioners that will be joining the Festival for the first time.

Friday — Sunday, 8:00 — 10:00 AM

EVENINGS
Evenings of immersion, joy, and intellectual pursuit. Beginning at 5:00 PM Spring Hill Vineyards transforms into an enchanting treasure trove for all ages, with visual art, musical storytelling, dance, and other surprises awaiting you behind tree, stone, and creek. As the sun sets, enjoy happy-hour socializing and snacking from a physical distance, with headlining performances, speaking programs curated by Litchfield County thought leaders and screenings on our newly-constructed outdoor billboard-sized projection wall. Our evenings wind down alongside the bonfire.  Due to capacity constraints imposed by State Health Officials, availability is extremely limited.

Friday — Sunday starting at 5:00 PM

VIEW FULL SCHEDULE AND GET TICKETS

Attend the Fundraiser:

FIVE SENSES FESTIVAL
SUPERSENSORY CELEBRATION
at Spring Hill Vineyards

Thursday, July 30, 2020
Join Pilobolus's Supersensory Celebration on July 30, 2020 as we reconnect responsibly and with resilience, in advance of our reimagined Festival July 31 — August 2, 2020.

Our brief gathering includes a performance by Pilobolus Artistic Director Renee Jaworski and a musical program by writer and composer Rob Kapilow.
Time

July 31 (Friday) - August 2 (Sunday)
Location

Spring Hill Vineyards

282 Bee Brook Road Washington Depot, Connecticut