22jan2:00 pm5:00 pmFeaturedOpening Reception for Art @the Park: "Goodnight My Love" ExhibitJudy Black Memorial Park and Gardens2:00 pm - 5:00 pm Judy Black Memorial Park and Gardens, 1 Green Hill Rd, Washington, CT 06794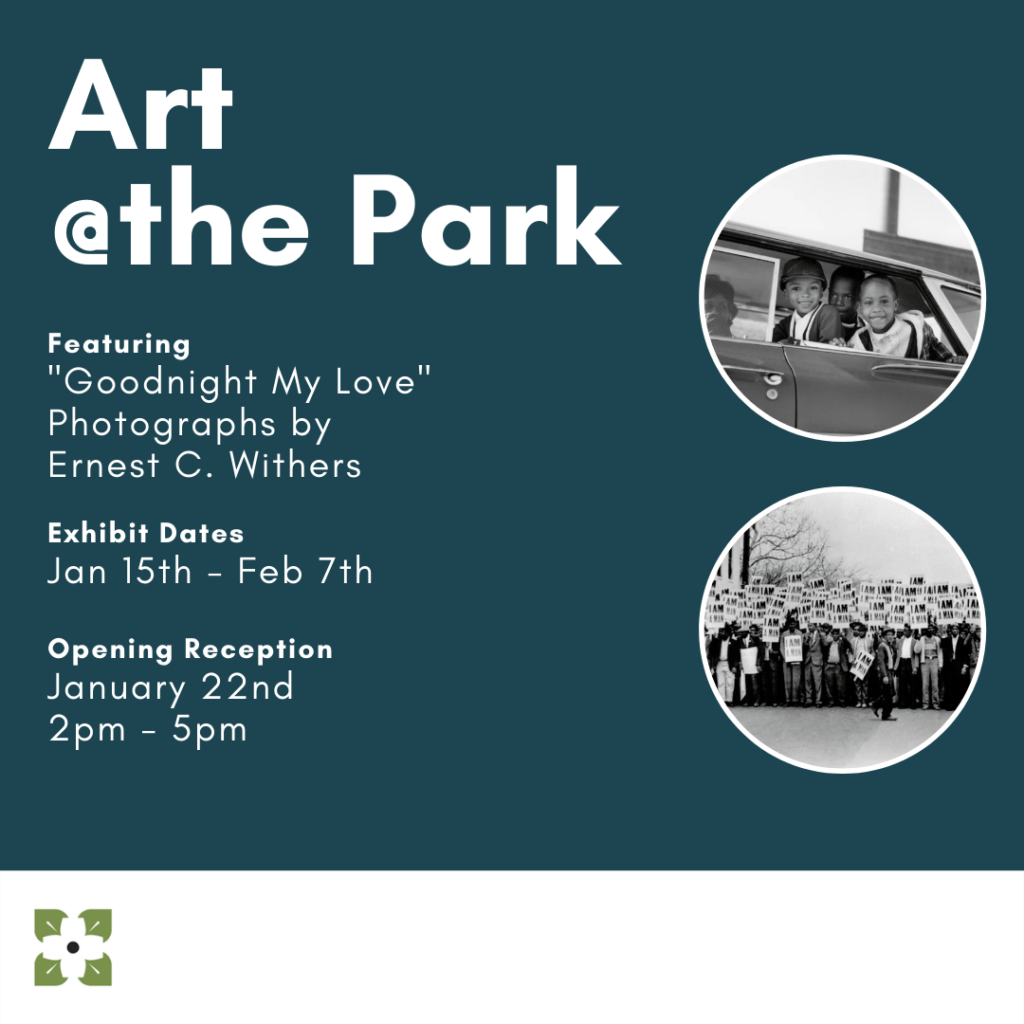 Event Details

KMR Arts presents Ernest C. Withers, Goodnight My Love, on display at the Judy Black Memorial Park and Gardens January 15th – February 7th, 2022. There will be a reception for this powerful exhibit on Saturday, January 22, 2022, from 2-5pm. The exhibit will be on view through February 7th.


Ernest C. Withers documented the momentous and often dangerous upheaval of America's civil rights movement across the South from the late 1940's throughout the 1960's. Withers' images from the front row of the Emmett Till trial in Sumner, Mississippi, the day nine students were escorted into Little Rock Central High School, and marches alongside civil rights leaders James Meredith and Martin Luther King, Jr. bear witness to the struggles and triumphs of this transformative time in American history. This is work that continues to speak to America today.

In his more than 60-year career, Withers accumulated a collection of an estimated 1.8 million photographs; his works appeared in The New York Times, The Washington Post, The TriState Defender, the Pittsburgh Courier, Jet, Ebony, Newsweek, Life, People, and Time, and have been featured in touring exhibits and shows around the world. The Smithsonian's National Museum of African American History and Culture in Washington D.C. currently displays over 30 of Ernest C. Withers' images.

Copies of Revolution in Black and White are available for sale. Photographs by Ernest C. Withers will also be available for purchase.

If you cannot join us for the opening and would like more information on the prints and Revolution in Black and White, please email [email protected].
Time

(Saturday) 2:00 pm - 5:00 pm
Organizer
Judy Black Memorial Park and Gardens and KMR Arts