30aug7:00 pmFeaturedAs They Speak: Native Voices in Today's Literature Virtual Book Club DiscussionInstitute for American Indian Studies7:00 pm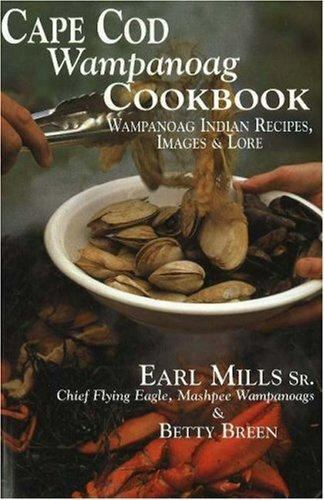 Event Details

August Title: Cape Cod Wampanoag Cookbook
Wednesday, August 30th @ 7:00pm 

Looking to expand your reading list and discuss a variety of issues and topics important to Native people? If so, please join our virtual book club, As They Speak: Native Voices in Today's Literature. Based on a variety of topics and featuring a range of genres, all of the books we will be reading have been written by contemporary Native authors.

This month we will be treating ourselves to a delicious read with Cape Cod Wampanoag Cookbook: Indian Recipes, Images, and Lore by Earl Mills, Sr (Mashpee Wampanoag) and Betty Breen. Now in his 90s, co-author Earl Mills is an indigenous gourmet chef who shares with the reader time-tested recipes handed down by his ancestors and perfected at his Cape Cod restaurant, The Flume. Homespun narratives and blessings over meals precede Cape Cod recipes ranging from Quahog Chowder to Indian Pudding. This down-home mix of comfort foods and nostalgia offers an invitation to succumb to fond memories, take control of "hearth and soul," and rediscover the passion of good eating. Join the conversation hosted by IAIS staff on Zoom.

In order to have a more intimate conversation, space is limited. Please visit our website to register and receive a Zoom link.

Questions? Please email [email protected] or call (860) 868 -0518. This is a FREE event, but donations are appreciated. This event will NOT be recorded.