16jun3:00 pmBook Signing with Joseph CicoFriends* *Bearing Gifts3:00 pm Hickory Stick Bookshop, 2 Green Hill Road Washington Depot, CT 06793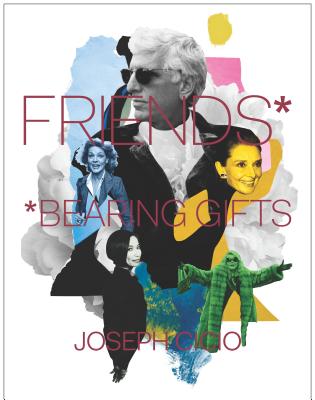 Event Details

Lauren Bacall, Bill Blass, Rose Marie Bravo, Carol Channing, Prince Charles, Brooke Hayward Duchin, Erté, Princess Grace, Audrey Hepburn, Lady Nancy "Slim" Keith, The Kissingers, Kenneth J. Lane, Eleanor Lambert, Dawn Mello, Robert Mondavi, Josie Natori, and Joan Rivers, are just a few of the great friends of Joseph Cicio. Friends* *Bearing Gifts is about these relationships and his memories through the beautiful objects they gave him. Featuring stunning photography of Cicio's Connecticut home, with essays on these friends and their gifts, the book emphasizes the importance of relationships. It is a reflection on a life filled with warmth, beauty, and ultimately exceptional memories. As Nancy Kissingers says in her elegant foreword, "No one understands and articulates the value of friendship more sincerely than Joe."

Joseph Cicio, a resident of Litchfield County for nearly forty years, was born in Brooklyn into an Italian-American family. After three years as a monastic monk he returned to the secular world and began his career at Lord & Taylor and then moving on to Macy's. Eventually he rose to Chairman and CEO of I. Magnin in San Francisco and later Donna Karan's President of Retail Development. Other positions followed including top roles at Sun International, Mayors Jewelry, Penhaligon's, Erno Laszlo, and as a consultant for fashion and home furnishings brands worldwide. Friends* *Bearing Gifts is his first book and dedicated to his son Christopher.

This event is free and open to the public. If you are unable to attend this event, you may reserve a signed copy of FRIENDS* *Bearing Gifts by calling The Hickory Stick Bookshop at (860) 868 0525.