16jul2:00 pmFeaturedBook Signing with Kim DeYoung - "The Book of Choice"The Hickory Stick Bookshop2:00 pm Hickory Stick Bookshop, 2 Green Hill Road Washington Depot, CT 06793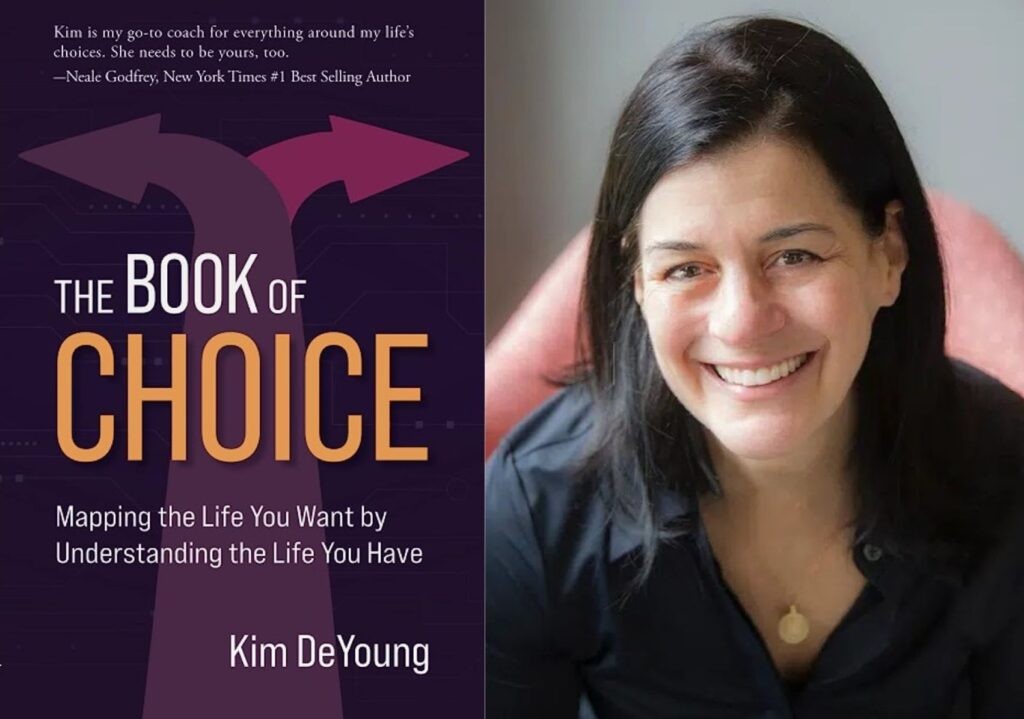 Event Details

The Hickory Stick Bookshop welcomes author Kim DeYoung who will be signing copies of her new book "The Book of Choice: Mapping the Life You Want by Understanding the Life You Have" on Sunday, July 16th at 2 pm.

ABOUT THE BOOK

"The Book of Choice" is a wake-up call to become present to the impact of our choices.

In "The Book of Choice", Kim DeYoung introduces a revolutionary approach that will not only change how you make choices and navigate life transitions, but also how you think. Drawing on years of experience and research, Kim unveils her structured and creative technique for making decisions with confidence and clarity. Through the Choice Mapping method, you will learn to tap into your inner wisdom and gain confidence to make thoughtful choices aligned with your values and goals. Let this remarkable book become your trusted companion, your guide through fear and indecision, your manual of self-discovery and personal growth.

ABOUT THE AUTHOR

Kim DeYoung is a seasoned choice coach, entrepreneur, and author with a passion for guiding individuals towards making purposeful choices. With over two decades of experience coaching visionary entrepreneurs, Kim has helped numerous people bring their ideas to life through intentional decision-making. Her unique blend of expertise, compassion and positive energy has made her a sought-after coach and speaker, inspiring others to make meaningful choices that create lasting impact.

PRAISE FOR THE BOOK

"An essential read for those who yearn for purpose and guidance in their lives. A true masterpiece! The captivating narratives ignite a profound sense of inspiration and motivation within, empowering readers to take control of where their lives are heading." — Kathe Crawford, author of Unlocking Secrets

This event is free and open to the public. If you are unable to attend this event, you may reserve a signed copy of "The Book of Choice" by calling The Hickory Stick Bookshop at (860) 868 0525, or shop our website 24/7 at www.hickorystickbookshop.com.