15dec10:00 am12:00 pmFeaturedChristmas Bird Count at Macricostas: A Citizen Science Opportunity10:00 am - 12:00 pm Macricostas Preserve, Address: 121 Christian St, New Preston, CT 06777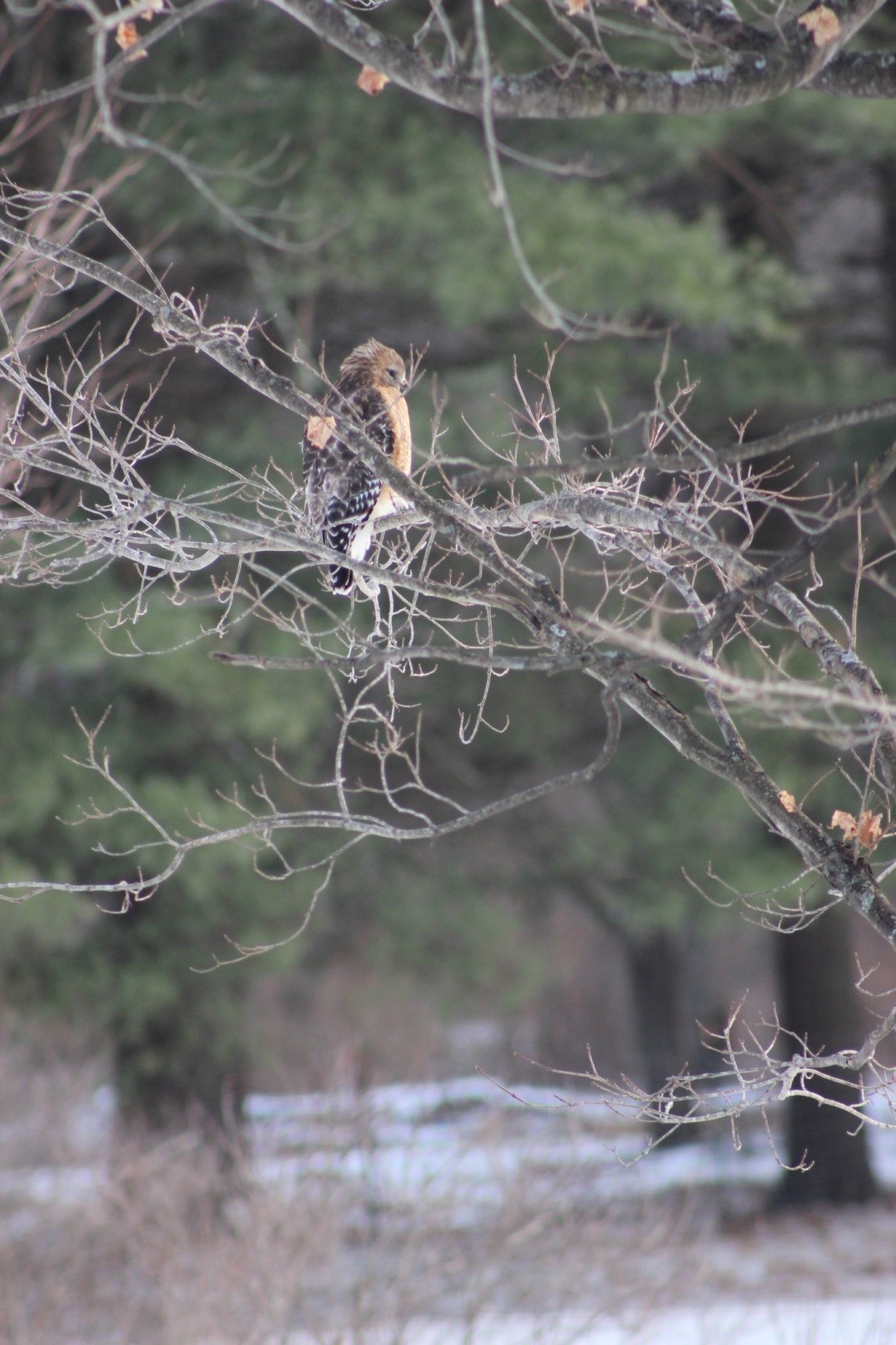 Event Details

Washington, CT: On December 15, 2019 from 10:00 a.m. – 12:00 p.m., summon the scientist within to help Steep Rock Association (SRA) collect data on birds inhabiting the Litchfield Hills. Your eyes, ears, and enthusiasm are requested for a birding excursion in Macricostas Preserve as part of the nation's longest-running community science bird project, Audubon's Christmas Bird Count (CBC).

The CBC was created to document trends in North American bird populations over time. This project, as with so many other wildlife studies, relies on public input and exemplifies the value of citizen science: a method where non-professionals perform meaningful science. We welcome all degrees of expertise from seasoned ornithologists to first-time birders. Traversing a boardwalk through meadow, stalking around forest/field edge, and scanning Meeker Swamp will surely turn up an array of species and be a great opportunity to build birding skills in a group setting.

Our effort will begin at SRA's Macricostas Preserve main parking lot (124 Christian Street, New Preston, CT) and proceed over level terrain for 11/2 miles. Please bring warm clothing, hiking shoes, and a pair of binoculars if available. All ages are welcome; however, children must be accompanied by an adult. Registration is helpful, but not required and donations are gratefully accepted. Please register online at https://steeprockassoc.org/events-programs/ or call the office at (860) 868-9131 Monday – Friday, 8:00 am – 4:00 pm.
Time

(Sunday) 10:00 am - 12:00 pm
Location

Macricostas Preserve

Address: 121 Christian St, New Preston, CT 06777