14mayallday01junCommunity Quilting Project for MMIWG2SInstitute for American Indian Studies(All Day) Institute for American Indian Studies, 38 Curtis Rd, Washington, CT 06793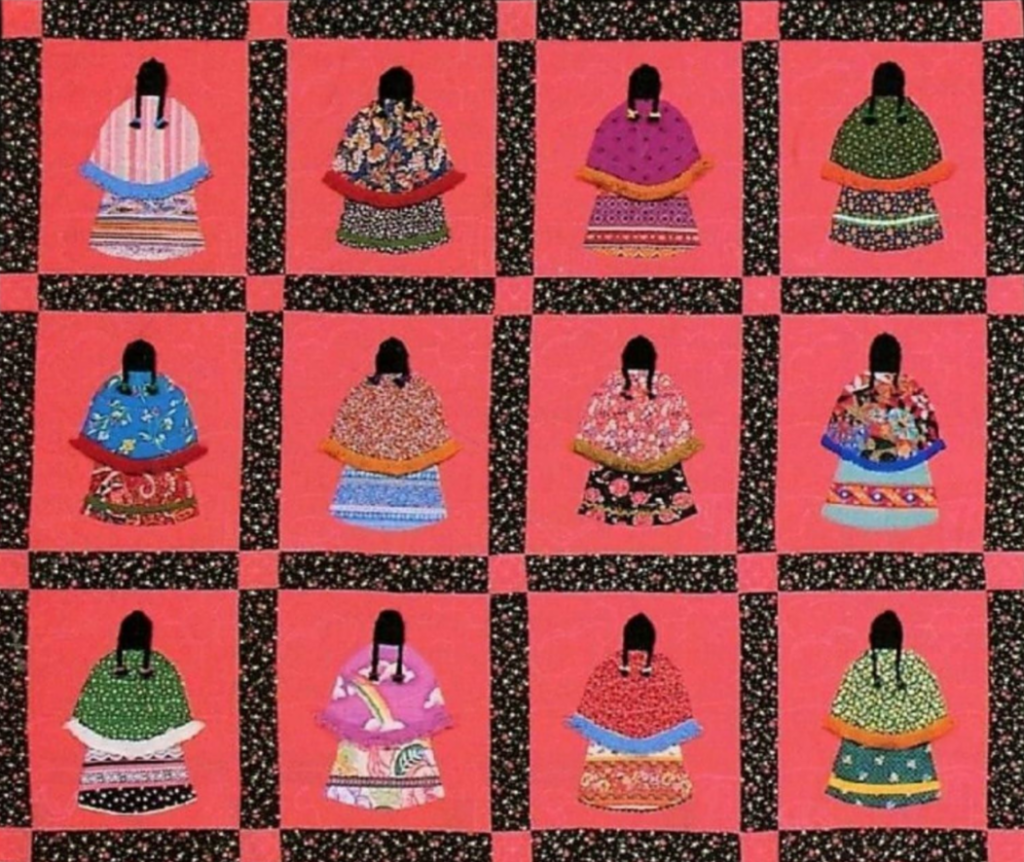 Event Details

Ongoing Initiative Throughout May

Quilt Workshops to be held on Saturday, May 14 and Sunday, May 22 at 11:00 am. Finished quilt blocks due by June 1st.

Each year, thousands of women, children, and 2 Spirit Native Americans go missing or are found murdered in the United States and Canada. Gaps in data make the true scope difficult to estimate, but some sources suggest that the total number of cases may approach 10,000. This month, in order to help raise awareness and support for this cause, the Institute for American Indian Studies is inviting members of our community to contribute to a quilting project. Quilts have long been a symbol of comfort and resilience in Indigenous communities. This community-created quilt will be used to honor and remember all those who have been touched by this epidemic.

How to participate: For a $25 donation to the National Indigenous Women's Rights Council (NIWRC), our museum will give you a quilt block packet, complete with all necessary materials and instructions for creating your section of the community quilt. Don't have much experience with sewing? No worries! Join Education Director Darlene Kascak (Schaghticoke Tribal Nation) for one of two quilting workshops on Saturday, May 14 or Sunday, May 22. You can also complete your quilt packet in the comfort of your own home and return it to the museum by June 1st.

Please call (860) 868-0518 or email [email protected] to reserve your section on this community quilt, sign up for one of the quilting workshops, or if you have any questions about this initiative.

Donations to NIWRC can be made at the following link: https://www.niwrc.org/donate.
Time

May 14 (Saturday) - June 1 (Wednesday)
Location

Institute for American Indian Studies

38 Curtis Rd, Washington, CT 06793