01julallday31Find Waldo LocalWashington Depot(All Day) Washington Depot, 2 Bryan Hall Plaza Washington Depot, CT 06794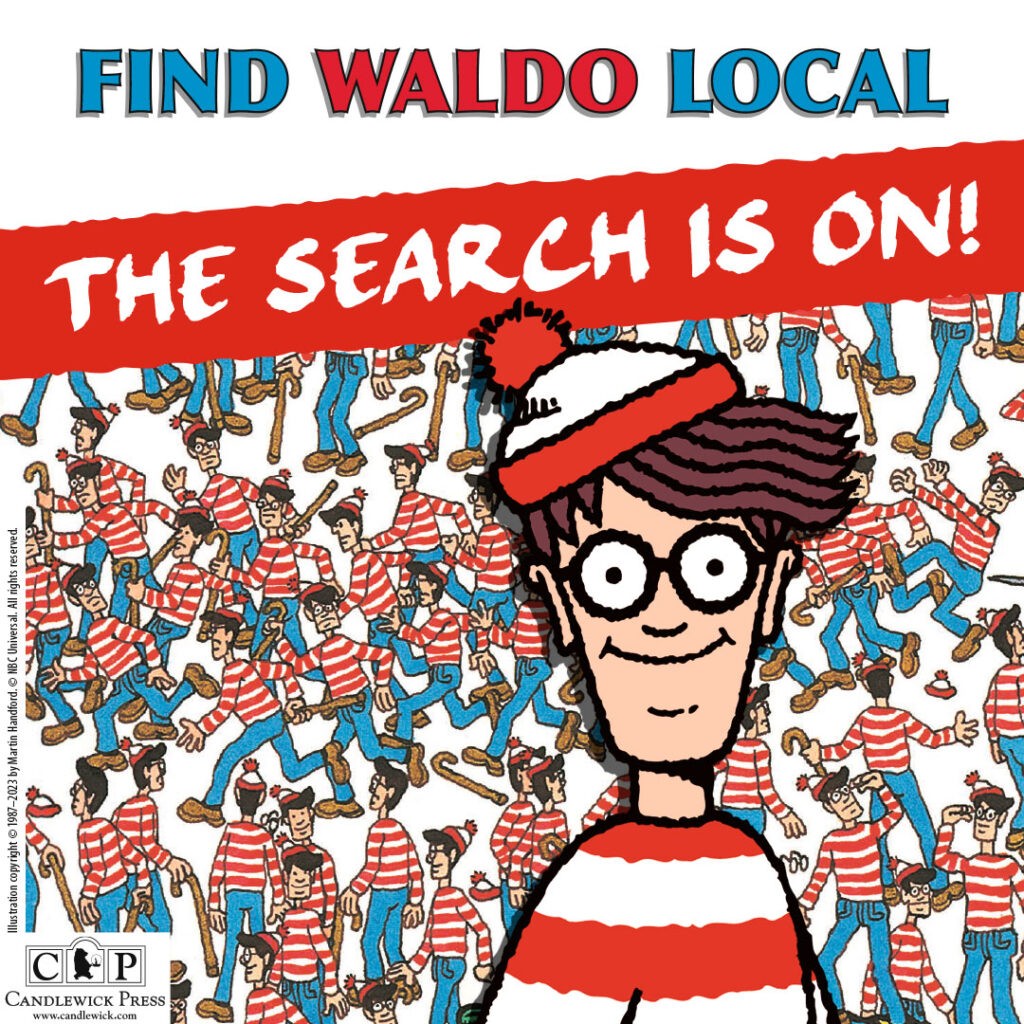 Event Details

Waldo's Back in Washington Depot This July!

Once again, in celebration of Waldo's longevity and popularity, his American publisher, Candlewick Press, is teaming up with the American Booksellers Association and two hundred and fifty independent bookstores across the country for some hide-and-seek fun to encourage communities to patronize their local businesses.

Where's Waldo? In Washington Depot, of course! The iconic children's book character in the red-and-white-striped shirt and black-rimmed specs is visiting 19 local businesses throughout the community this July. Find Waldo Local is a great summer vacation activity and a wonderful way to support local businesses and the Shop Local movement.

Anyone who wishes to join in the fun can pick up a "Find Waldo in Washington Depot" passport from any of the participating stores. When you spot Waldo collect a store stamp or signature. And to make things a little more challenging, Waldo's famous black glasses will also be hiding in The Hickory Stick Bookshop.

Participating stores:
The Hickory Stick Bookshop
Washington Food Market
Five Janes
Washington Pizza
The Hen's Nest
Marty's Cafe
The Matthews Group
Sothebys
National Iron Bank
Washington Arts Association
Washington Supply
Union Savings Bank
Washington Outdoor Living
Friedrich's Optik
Depot Dog
The Pantry
Apple Tree Design
J. McLaughlin
Stuart's Floral

When you've collected at least ten different store stamps/signatures, take your passport to The Hickory Stick Bookstore, your Find Waldo Local headquarters, to claim a Waldo temporary tattoo and a coupon for $1 off any book (limited to the first 125 Waldo-spotters). If you collect at least 16 stamps/signatures, take your passport to The Hickory Stick Bookshop and in addition to the temporary tattoo and a coupon, you will be entered in a drawing for a deluxe set of Waldo books and other great prizes.

The Waldo Celebration Party will be on Saturday July 29th from 4.00 – 5.00 pm. The prize drawing will be at 4.30 pm. We hope you can come and join in the fun!

There is no charge to participate, and the hunt lasts for the entire month of July. For more information about hunting for Waldo in Washington Depot, call The Hickory Stick Bookshop at 860-868-0525.
Time

july 1 (Saturday) - 31 (Monday)
Location

Washington Depot

2 Bryan Hall Plaza Washington Depot, CT 06794