26julalldayFive Senses Festival(All Day: friday) Five Senses Festival Field, 292 Bee Brook Road Washington, CT 06777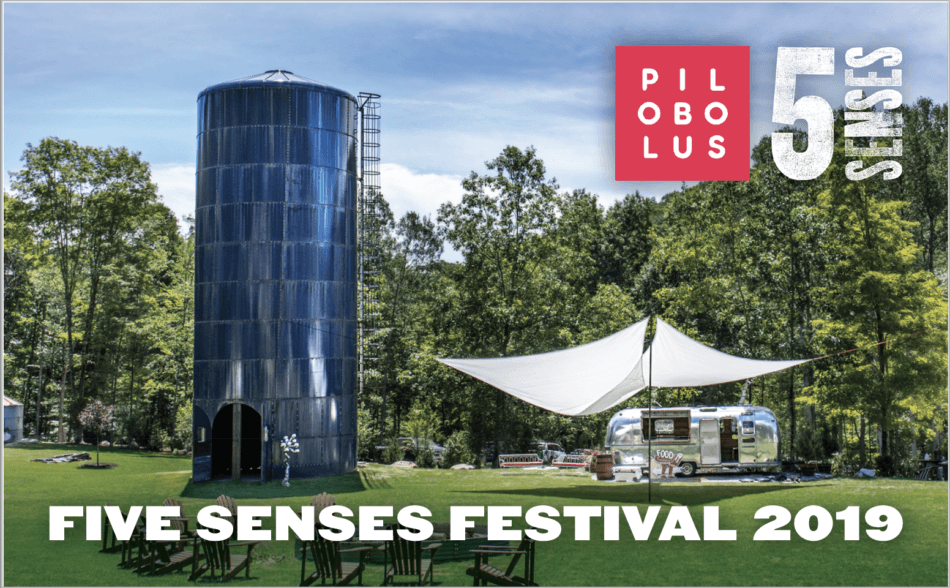 Event Details

Pilobolus's acclaimed Five Senses Festival returns this summer, promising even more breathtaking art, music, dance, and conversation.

The performance lineup boasts returning favorites: Grammy-winning banjoist Béla Fleck and cellist/activist Ben Sollee, violinist Simone Porter, and Nortec Collective; new artists and collaborators from Litchfield County and around the world: southern gothic singer Amythyst Kiah, banjoist and singer Abigail Washburn, Chilean songwriter Nano Stern; and of course, Pilobolus. Attendees can expect art installations by Randy Polumbo and Lauren Booth, workshops with writers such as Claire Messud, Nicole Krauss, and Dani Shapiro and photographer Mark Seliger, food by Cassandra Purdy and assorted guests, and new ideas from thinkers of diverse backgrounds including designer Bruce Mau, MIT Professor Neri Oxman, and social theorist Clay Shirky.

This year's festival will feature expanded programming for kids and families as well as childcare, wellness activities, and social dance classes. The Five Senses Festival site will boast new features including a grotto sculpted by Randy Polumbo installed in the silo, new flourishes on the amphitheater designed by Mark Mennin, and a tent dedicated to kids' activities.

Festival events are low-cost or free, with support from the Five Senses Ball and local community foundations.