24apr(apr 24)7:00 am25(apr 25)7:00 pmGive Local - Greater Waterbury and Litchfield Hills7:00 am - 7:00 pm (25)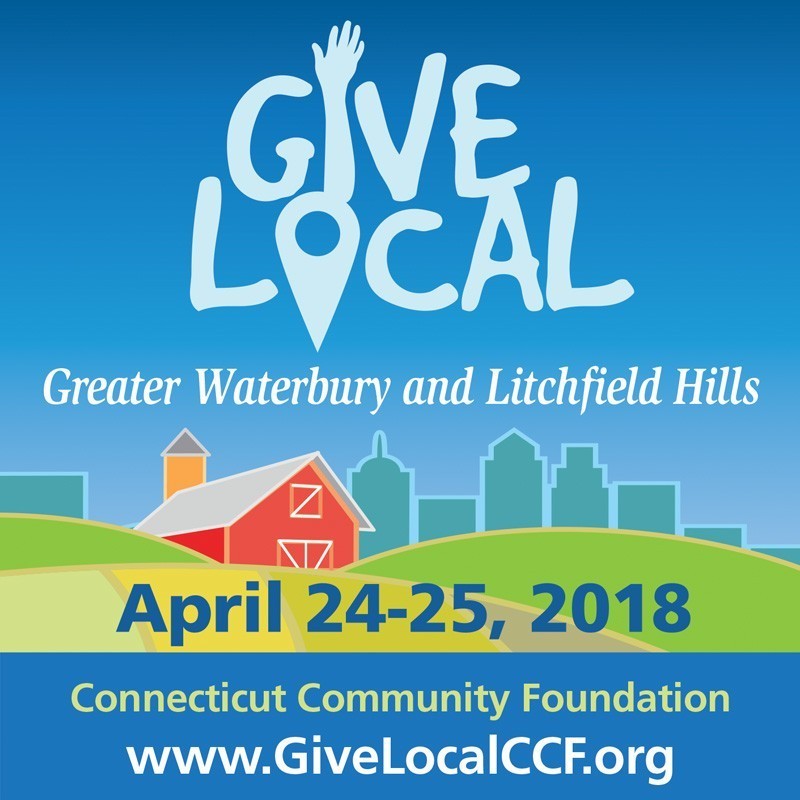 Event Details

Let's give back, give together and give more!

It's and annual tradition!  Hosted by Connecticut Community Foundation and sponsored by Ion Bank Foundation for the sixth consecutive year, Give Local Greater Waterbury and Litchfield Hills will be held on April 24-25 to benefit the vital work of hundreds of nonprofit organizations in the region.

During this fun and inspiring 36-hour online give-a-thon:
Every dollar donated at www.givelocalCCF.com is boosted with bonus funds provided by the Connecticut Community Foundation and generous sponsors, adding excitement and incentives while raising essential funds for the work of hundreds of non profits.
Thousands of donors give the gift of hope, hot meals, medical care, music, cleaner water, job training, performances, hiking trails and so much more to communities across our region through their contributions.
Donors, businesses, and organizations unite in giving back to the communities where we all live, work and play.
See the list below of organizations in the area participating the give-a-thon.
ASAP!
Dramalites, Inc.
Gunn Historical Museum
Gunn Memorial Library
Pet Assistance, Inc.
SingOut! CT
Steep Rock Association
The Institute for American Indian Studies
The Judy Black Memorial Park and Gardens
Washington Ambulance Association
Washington Art Association
Washington Community Housing Trust Inc.
Washington Environmental Council
Washington Friends of Music
Washington Montessori School
Please note other organizations may have signed up after the posting of this event.  Please visit the link provided
Time

24 (Tuesday) 7:00 am - 25 (Wednesday) 7:00 pm