10dec6:00 pm8:30 pmFeaturedHoliday in the DepotWashington Depot6:00 pm - 8:30 pm Bryan Memorial Town Hall, 2 Bryan Hall Plaza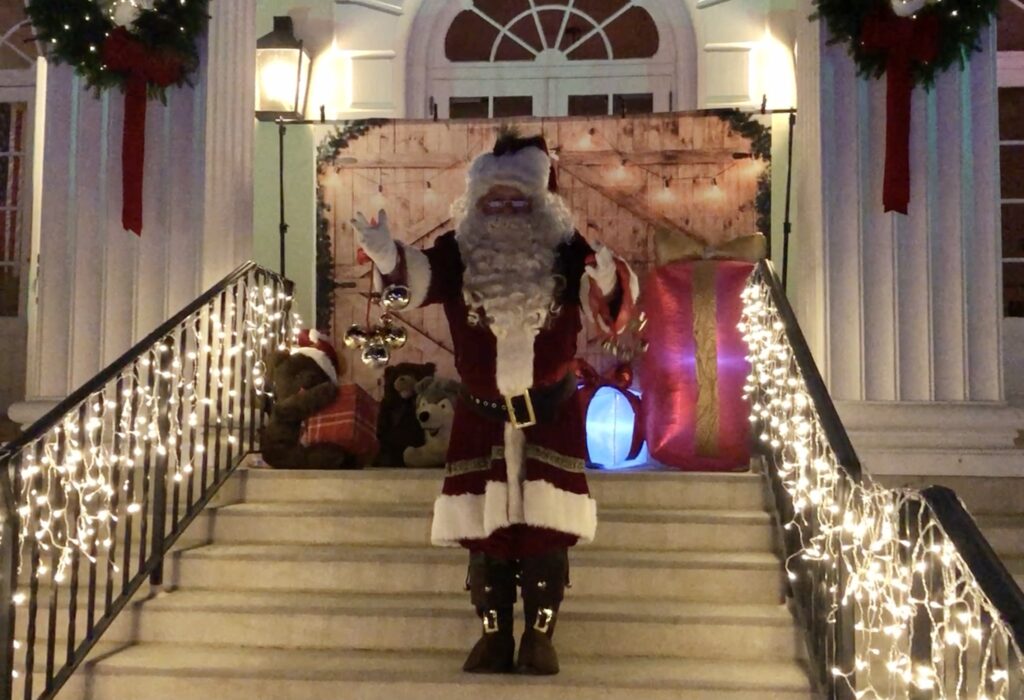 Event Details

Join us for Washington's 30th Annual Holiday in the Depot on Friday, December 10th!

This year, the evening will begin with the lighting of our tree followed by Santa arriving at 6:00 pm by horse and wagon. Christmas carols will be performed on the steps of the Bryan Memorial Town Hall by our local school choirs. Inside the Town Hall, Santa will listen to children's wishes, The Washington Fire Department Auxiliary will mail children's letters to Santa and have their annual commemorative ornament for sale.

Don't forget to visit the shops in the Depot – they will be open to help you with your Christmas shopping. Stop in and visit with them all and enjoy a glass of cider or some Christmas goodies. (Some businesses may close by 7:30, so be sure to visit before then!)

Please note: Santa will be available and festivities at Town Hall will be open until 8:30.

EVENT LINEUP:

Judy Memorial Park and Gardens:

On view: A Dickens' Christmas Village and 'Twas the Night Before Christmas Quilt Display. Activities:
National Iron Bank sponsoring S'mores by the fire pits.
Ericson Insurance Advisors sponsoring Faddy's Donut Truck making fresh apple cider donuts – parked in lot near electric parking spots.
Averill Farm with hot apple cider
Mayflower Inn with a special treat
WRRP with a Giving Tree supporting their efforts
Matthews Group: Holiday party in front of their office with a fire pit…fun holiday gift and snack for the kids.  Serving Litchfield Distillery Cinnamon Bourbon and Cider for adults.
George Home will be open until 7:00 pm, serving light refreshments.
Depot Dog will be open for shopping and light refreshments.
ASAP! will be hosting a raffle for tickets to ASAP! presents Pilobolus and an activity for kids
Pilobolus will have a shadow demonstration
Washington Business Association and National Iron Bank are sponsoring Matica Arts, the roving entertainers and circus performers
Hickory Stick Bookshop will be closed but will be serving their traditional eggnog and shortbread cookies outside. They will also have a drawing for gift certificates- 2 @ $50 and 4 @ $25.
Gunn Library will be running the popcorn machine inside Town Hall
Washington Food Market will have a special treat and hot cider outside the store
Washington Liquor Store will be open until 7:30
Favorite will be open until 7:00pm with wine for customers
Washington Art Association will have "Invitation to Create: Salt clay snowflake garlands" (multigenerational participation)
Washington Curated will be open for shopping with light refreshments
Stonewalls by George, Hopkins Vineyard, Titus Park Garage and Averill Farms will have decorated trucks to light the way!
Five Janes will be providing holiday cheer with a delicious adult cocktail!
Join William Pitt Sotheby's International Realty for a sweet treat as they raise funds to deliver #200bears to CT children in need over the holidays
Boy Scouts will be in the Legion hall selling hot dogs, chili, waters and hot chocolate "to go"
Washington Ladies Auxiliary will have their 2022 Commemorative ornaments for sale in Town Hall
Byrde & the b will be serving sparkling cider, wine and Christmas cookies
Steep Rock will be outside Town Hall with pine cone ornament kits made of bird seed to feed the birds
Swanson Family Foundation is giving away popcorn balls, Kimberly Farms chocolate milk and spiked egg nog for adults
The Pantry will be open with light snacks and beverages
~ This year's event will be in person with social distancing guidelines. ~
Time

(Friday) 6:00 pm - 8:30 pm
Location

Bryan Memorial Town Hall

2 Bryan Hall Plaza