junalldayInside with IAISVIRTUAL EVENTMonth Long Event (june)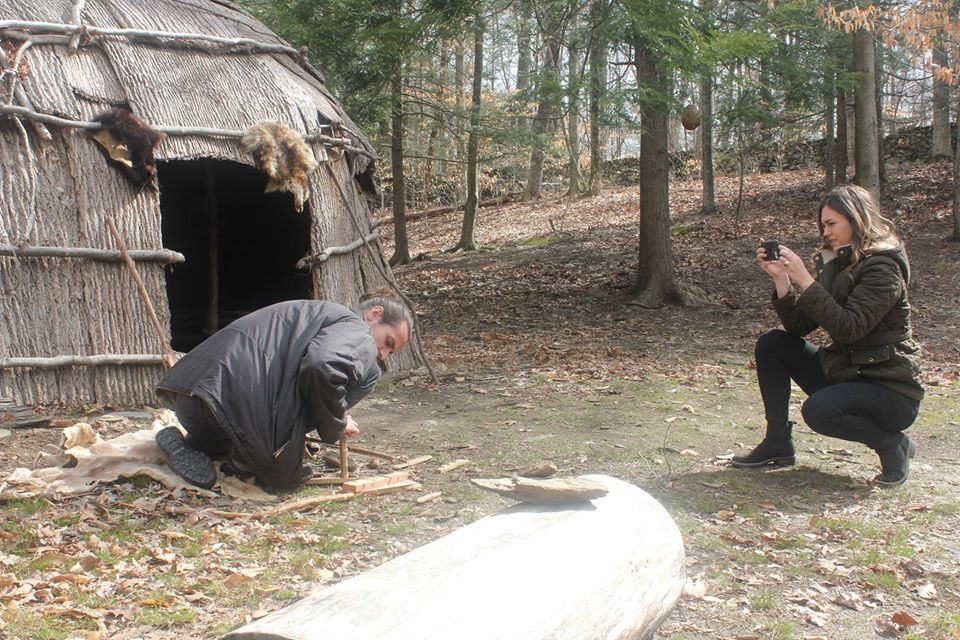 Event Details

Join the Institute for American Indian Studies on Facebook Live every Monday, Wednesday, and Friday at 2pm in this special educational web series! You can also view all previous videos on their Facebook page.

Self quarantine + social distancing, doesn't have to = no fun. The IAIS Education Department will be teaching family friendly museum lessons through Facebook, so you can continue your learning from the comforts of home!

Join us Mondays, Wednesdays and Fridays on Facebook at 2pm for a web series we're calling "Inside with IAIS". Check out the lessons we have lined up for the month of May!

Tales from the Rabbit Bag: Native Storytelling
Every Friday in May
Come sit and listen to Native American Stories told in the Longhouse fashion with Darlene (STN), traditional Native American storyteller.

Survival Skills: Foraging
Monday, May 4th
Join avid survivalist and IAIS Educator Griffin Kalin as he identifies, harvests and processes early spring wild edibles!
This lesson will be focusing on ramps (aka wild leeks) and violets!

Outside with IAIS: Scavenger Hunt How-to
Wednesday, May 6th
Ready to get outside? If so, have we got an outdoor scavenger hunt challenge for you! Join Camp Director and Museum Educator Gabe Benjamin on May 6 for an explanation of the scavenger hunt and instructions on how to participate. Watch this video to find out what you could win by participating in this free, fun event!

Artifact Highlight: Boudinot basket
Monday, May 11th
Sometimes, artifacts aren't always what they seem on the surface. Join IAIS staff as they explain the deeper truths behind specific artifacts.
In this installment, what does a Cherokee basket have to do with Connecticut history?

The Real Paleo Diet
Wednesday, May 13th
Join IAIS' Assistant Director Paul Wegner along with Board of Trustees member Craig Nelson for a discussion with Dr. Zachary Singer regarding his ongoing work at the Templeton Archaeology site and its importance to our understanding of Paleo-Indian envrionments as well as peoples' movement through southern New England.

Grow Your Own Three Sisters Garden
Monday, May 18th
Want to start a garden but don't know where to start? IAIS's gardener, Tyler Loormann, will be hosting this tutorial, elaborating on the centuries old technique of companion planting and how you can start your own three sisters garden at home.

Survival Skills: Fire Starting
Wednesday, May 20th
What was life like before a lighter or matches? Hang out with your outdoor friend and Museum Educator, Griffin Kalin as he goes through various techniques of fire starting that have been used for thousands of years.
PLEASE NOTE: This video is for educational purposes only. IAIS does not endorse starting unnecessary fires.

A Storied Tradition
Monday, May 25th
Each Friday, Education Coordinator and Traditional Storyteller Darlene Kascak, STN, has been telling Tales from the Rabbit Bag in the longhouse fashion. In this video, hear her explain what inspired her to become a Traditional Native American Storyteller and why she finds sharing these stories to be so rewarding.

A Walk in the Woods: Part 2
Wednesday, May 27th
Every year, IAIS participates in Connecticut Trails Day, which is usually the first weekend in June. This year, they're encouraging people to participate by planning their own outings and you don't have to wait until June. Join IAIS Educator and Ecologist Susan Scherf for our Trails Day video postcard with more fascinating facts and interesting info about the woodland environment.

All lessons will be on facebook live or posted on our page at 2pm.
Time

Month Long Event (june)