junalldayFeaturedKick Corona ChallengeVIRTUAL EVENTMonth Long Event (june)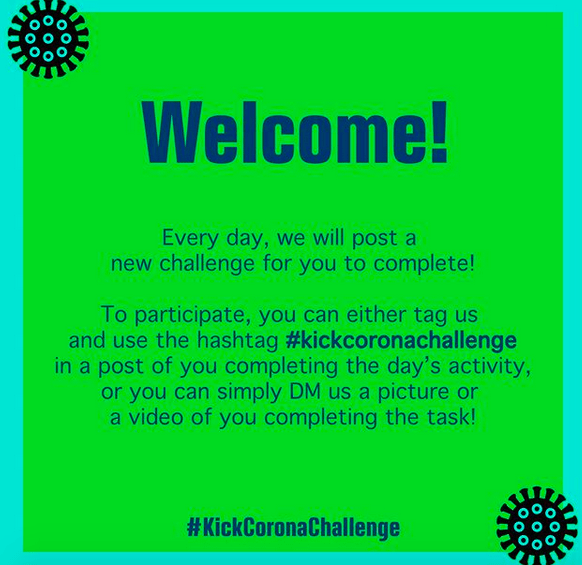 Event Details

Welcome to the Kick Corona Challenge!

We have a challenge for you: the staff and students at Shepaug, and beyond. We have started an Instagram page @KickCoronaChallenge, where we will be posting a challenge for you to complete every day to help cure your "cabin fever." All you have to do is complete the challenge and invite others to get involved too. Once you complete the daily challenge, either DM us a photo or video of you doing so or tag us in your post.

We believe that through this activism, Shepaug can be the start of something extraordinary. Challenge classmates, family and friends outside of this district to get involved.
Time

Month Long Event (june)