22janalldayFeaturedLAST CHANCE Beth Rundquist: Color StoriesKMR Arts(All Day: saturday) KMR Arts, 2 Titus Rd Washington Depot, CT 06794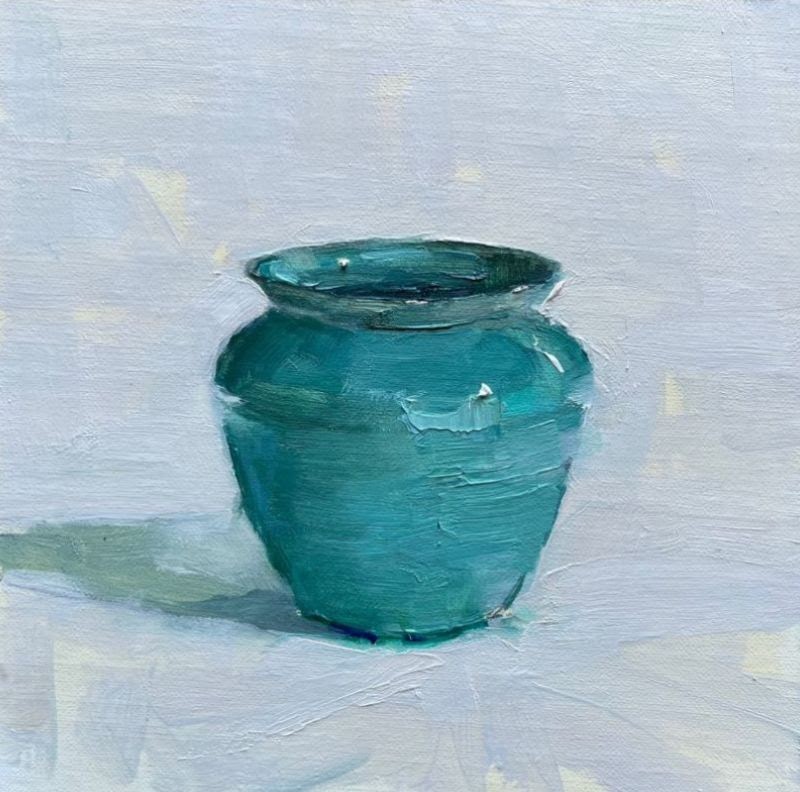 Event Details

Color Stories, recent paintings by Beth Rundquist, explores subtle color relationships. By focusing on modest, simple shapes – a cup, a jar, a vase – the artist sculpts with paint, revealing subtle tonal differences. These paintings suggest simplicity and complexity at the same time. As they encourage the viewer to explore light and color, so, too, each one becomes a rich meditation. Arranging the visual components in these intimate canvases, Rundquist provides the viewer with an alternative to our tangled modern world. Finding the right balance is a delicate exercise, and Rundquist's paintings elegantly succeed.

"It seems that perfection is reached not when there is nothing left to add, but when there is nothing left to take away." -Antoine de Saint Exupery

After receiving her BA in art from Smith College, Rundquist studied drawing and painting at the Lyme Academy of Fine Arts in Connecticut and L'Ecole Nationale Superieure des Beaux Arts in Paris. Sculpture courses at The Sculpture Center and Sculpture Studio in NYC led the artist to enroll at the Repin Institute of Russia. Rundquist is the recipient of the Richard and Mary Schroeder Portrait Award, the Bryan Family Foundation Award from the Copley Society in Boston, Massachusetts, among others. For the last 11 years, Beth Rundquist has taught painting at The New York Academy of Art in New York City and her paintings are in international public and private collections. Beth Rundquist lives and works in New York City.

The exhibition will be at the gallery through January 22, 2021. Gallery hours are Thursdays, Fridays, and Saturdays, from 11-5 and by appointment. We would love to see you and show you this exquisite exhibition!
Location

KMR Arts

2 Titus Rd Washington Depot, CT 06794