09julalldayFeaturedLAST CHANCE Margaret Garrett's ExhibitKMR Arts(All Day: saturday) KMR Arts, 2 Titus Rd Washington Depot, CT 06794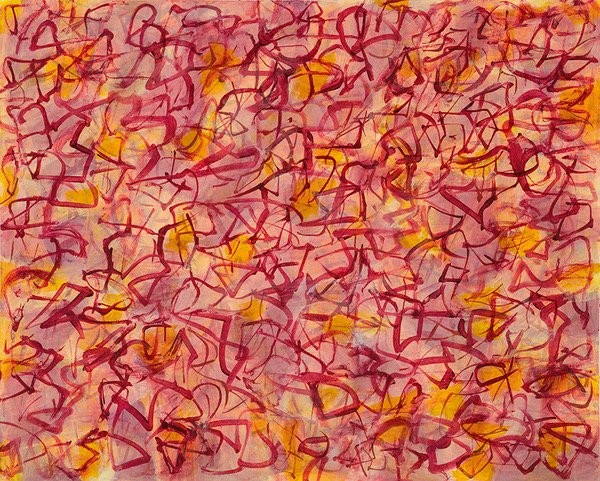 Event Details

Margaret Garrett is an interdisciplinary American artist whose abstract paintings, videos and works on paper explore movement, shape, rhythm, and the unfolding of contrapuntal patterns. Born in North Carolina and raised in Pennsylvania, she grew up training to be a dancer. At the age of sixteen, she left home to join the Pennsylvania Ballet and later danced with the Cleveland Ballet as a soloist. In her early twenties, she discovered painting, finding something spiritually akin to dance in the movement of line and color and from that time on her focus has been on visual art.

Garrett's approach to painting is strongly influenced by her early training in dance. "When I begin working on a new piece, I see the paper or canvas as an empty stage and the line as movement. Texture, form, the way that colors interact, all are different manifestations of motion, rhythm, and energy."

Gallery owner, Kathy McCarver says, "Margaret Garrett's work is captivating. Though painting and drawing are static mediums, there is a kinetic energy in her work that I find mesmerizing."

Margaret Garrett's work has been exhibited in museums and galleries across the United States including The Parrish Art Museum and The Flag Art Foundation. Garrett's work has been included in the Armory Show, NYC, Art on Paper, Art Miami, and the Dallas Art Fair. Her film, "Elegy" was an official selection of the London International Motion Picture Awards in 2020. Garrett has been awarded residencies at the Virginia Center for the Creative Arts and in Assisi, Italy. Garrett's work is held in numerous privatae and corporate collections in the United States and Europe, including the Blanton Art Museum, Parrish Art Museum, and Guild Hall Museum. The artist lives and works in Shelter Island, N.Y.

If you cannot join us for the opening and would like more information, please email [email protected].

The exhibition will be at the gallery through July 9, 2022.
Gallery hours are Thursdays, Fridays, and Saturdays, from 11-5 and by appointment.
Location

KMR Arts

2 Titus Rd Washington Depot, CT 06794