04jun10:00 amFeaturedLAST CHANCE Robert Andrew Parker ExhibitWashington Art Association10:00 am Washington Art Association & Gallery, 4 Bryan Memorial Plaza, Washington Depot, CT 06794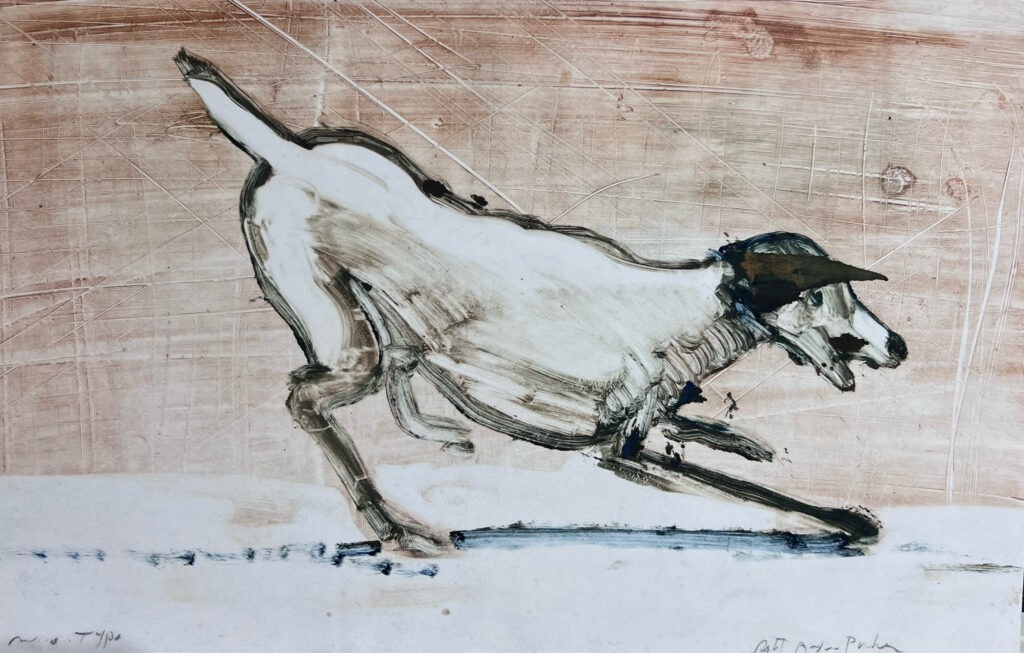 Event Details

A retrospective of the past and current work of acclaimed West Cornwall, CT artist, illustrator, teacher, and jazz musician Robert Andrew Parker will be exhibited at the Washington Art Association & Gallery from April 29 through June 4, 2023. An opening reception on Saturday, April 29, 4:00pm -6:00pm, will be open to the public and will celebrate the exhibition, Parker's extraordinary career, and his upcoming 96th birthday.

Laura Einstein, Manager of the Metropolitan Museum's Mezzanine Gallery and Co-Curator of this exhibition, quotes Parker from the book "Singular and Serial: Contemporary Monotype and Monoprint, where Parker describes his unique drawing process as originating from drawing in sketch books and driven by a love of "line and mark making". According to Einstein, it is this direct, low-tech emphasis on drawing and the simplicity of line which attracts admiring artists and viewers world-wide to his work in not just drawing, but all media.

Parker's work is in numerous public and international collections, including the Metropolitan Museum of Art, the Museum of Modern Art, the Whitney Museum of American Art, the Brooklyn Museum, the Smithsonian American Art Museum, the former Terry Dintenfass Gallery and the Davis and Lingdale Gallery in New York. Parker is a graduate of the Art Institute of Chicago and has studied at the Pratt Institute, the Skowhegan School of Painting and with such renowned English painter and printmaker Stanley William Hayter at the influential Atelier 17 in New York. Parker is the recipient of numerous awards and prizes, including a prestigious Guggenheim fellowship and he taught at such institutions as the Rhode Island School of Design, the Parsons School of Design and the School of Visual Arts. His illustrations have graced the covers and pages of Time Magazine, Fortune Magazine, Sports Illustrated, and the New Yorker. In addition, he has illustrated over 100 books, children's books of poems, and numerous jazz record albums for Colombia Record.

The WAA exhibition will feature work that spans Parker's remarkable seven decades-long career. It will include prints, paintings, etchings, Folios, magazine covers, record albums, and works on paper as well as Parker's three-dimensional hanging airplane constructions and painted plaster heads from his fascinating studio. There will also be a video of Parker's life and career on display throughout the exhibition, along with performances of the music that has inspired him over the years.

The Washington Art Association is open Wednesday – Saturday from 10:00am to 5:00pm and Sunday from noon to 4:00pm. For more information, visit our website at www.washingtonartassociation.org.
Location

Washington Art Association & Gallery

4 Bryan Memorial Plaza, Washington Depot, CT 06794