17sep(sep 17)11:00 am29oct(oct 29)5:00 pmLucas Reiner's "Figure/Ground" ExhibitKMR Arts(september 17) 11:00 am - (october 29) 5:00 pm KMR Arts, 2 Titus Rd Washington Depot, CT 06794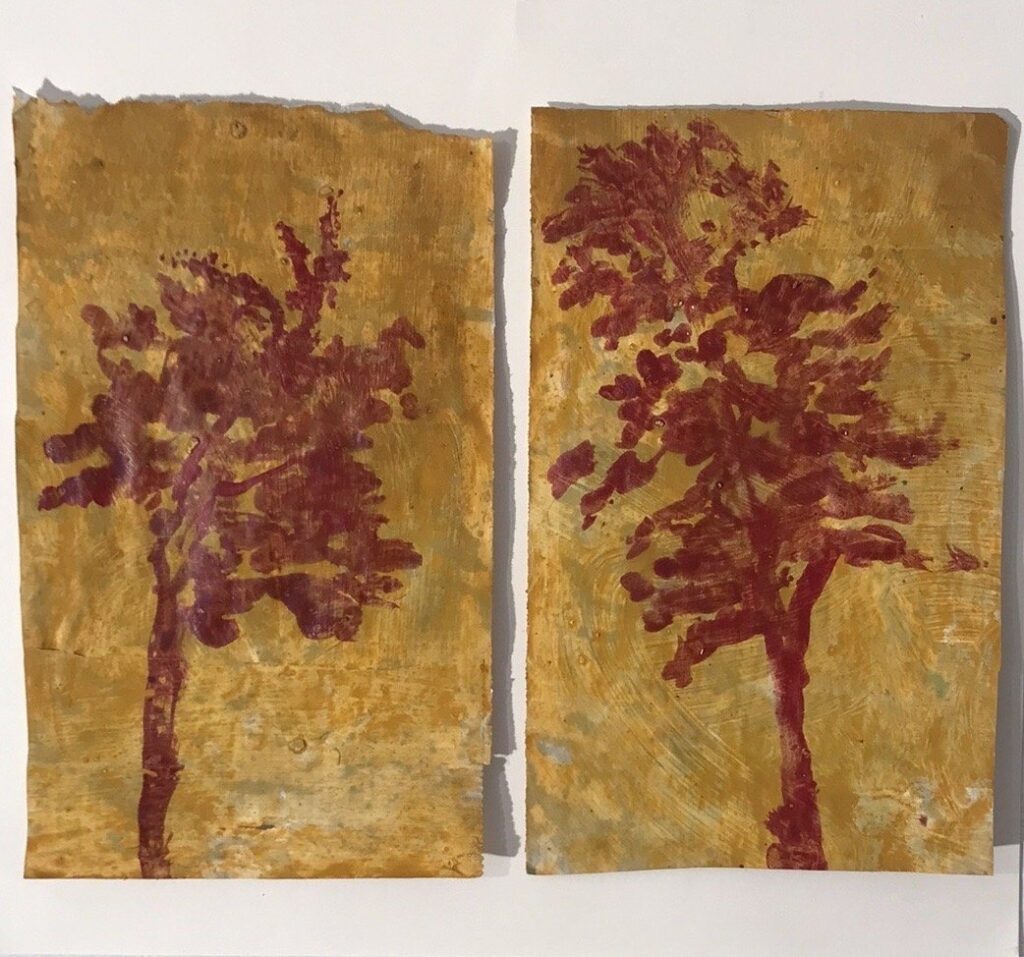 Event Details

KMR Arts is proud to announce Lucas Reiner: Figure/Ground. The exhibition will be at the gallery through October 29, 2022.

Figure/Ground is an evolution of work that began in his native Los Angeles as portraits of trees. After relocating to Litchfield County, CT during the wildfires of 2020, Reiner found himself inspired by two trees on the banks of a lake where he was living. Photographing and sketching them from different angles, Reiner was struck by the space between the trees, as much as the trees themselves. The distance and relationship between forms became the focus. Reiner returned to the two trees repeatedly, making a series of small tempera paintings on muslin and wood. The initial approach was reductive: two verticals (the trunks of the trees) and two horizontal elements (the crown and horizon line). Muslin, new to Reiner's work, has traditionally been used as a background material, whether for theatrical backdrops or pattern making by dressmakers and tailors. In Reiner's Los Angeles Trees Series the tree, a background element for the urban environment, is foregrounded to become the subject for a kind of portrait. In Lucas Reiner: Figure/Ground, the paintings made in Litchfield County, CT, the material qualities of the muslin and wood, cut and collaged, present a contest between figure and ground, image and object. Invoking traditional Icon painting in their use of materials, the Figure/Ground paintings suggest a view of nature as sacred.

Over time background space must also somehow become foreground, and on and on. In the Figure/Ground tree paintings, the eradication of the hierarchy of figure and ground, and the interchangeability of the two, allows for the possibility of marriage, that in which foreground and background merge and are seen simultaneously. When I first saw these paintings, Reiner spoke about the notion of the relationship between these two trees as a marriage, as a balance of power, with a constant push/pull quality. For me, these works are atmospheric and poetic, replete with ghostly presences, and what is not there is of equal importance to what the artist chooses to render in each gem of a painting. The negative space becomes as palpable as the physical object of the painting.

"Painting is a covering and uncovering of a surface. If there is an ethic in my work, it is one that has occupied the thoughts of painters from the caves until the present. Namely, what is the relationship between the figure and the ground? For me, each painting is an exploration of a new way to address this paradox. " – Lucas Reiner

Lucas Reiner has exhibited internationally and his work is in the following public collections: Los Angeles County Museum of Art (LACMA), Santa Barbara Museum of Art, Staatlichen Graphischen Sammlung (Munich, Germany), Diözesan Museum (Freising, Germany), Colecciòn Jumex (Mexico City, Mexico), among others.

Gallery hours are Thursdays, Fridays, and Saturdays, from 11-5 and by appointment. We would love to see you and show you this exquisite exhibition!
Time

September 17 (Saturday) 11:00 am - October 29 (Saturday) 5:00 pm
Location

KMR Arts

2 Titus Rd Washington Depot, CT 06794