29mar7:00 pmFeaturedMarch Virtual Book Club - "Living Resistance"Institute for American Indian Studies7:00 pm Institute for American Indian Studies, 38 Curtis Rd, Washington, CT 06793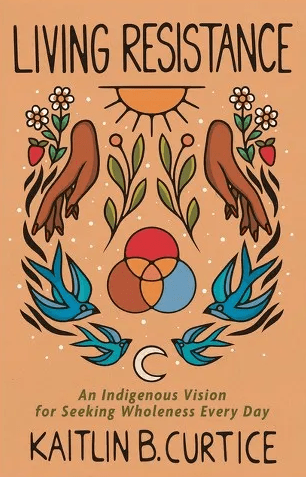 Event Details

Wednesday March 29, 7:00pm
Virtual Event, in partnership with Mercy by the Sea

Looking to expand your reading list and discuss a variety of issues and topics important to Native people? If so, please join our virtual book club, As They Speak: Native Voices in Today's Literature. Based on a variety of topics and featuring a range of genres, all of the books we will be reading have been written by contemporary Native authors. This month, in partnership with Mercy By The Sea Retreat and Conference Center in Madison, we will be reading Living Resistance: An Indigenous Vision for Seeking Wholeness Everyday by Kaitlin Curtice (Potawatomi). In her latest work, Curtice explores four "realms of resistance"–the personal, the communal, the ancestral, and the integral–and shows how these realms overlap and why all are needed for our liberation. Readers will be empowered to seek wholeness in whatever spheres of influence they inhabit. Join the conversation, hosted by the staff of IAIS and Mercy by the Sea on Zoom.

Please note: this book releases on March 7. Already available for pre-order in various online venues, a limited number of advance copies will also be available in the IAIS gift shop.

In order to have a more intimate conversation, space is limited. This is a FREE event, but donations are appreciated.
Location

Institute for American Indian Studies

38 Curtis Rd, Washington, CT 06793