10dec1:00 pmFeaturedNebizun: Water is Life Gallery Talk with Vera Longtoe SheehanInstitute for American Indian Studies1:00 pm Institute for American Indian Studies, 38 Curtis Rd, Washington, CT 06793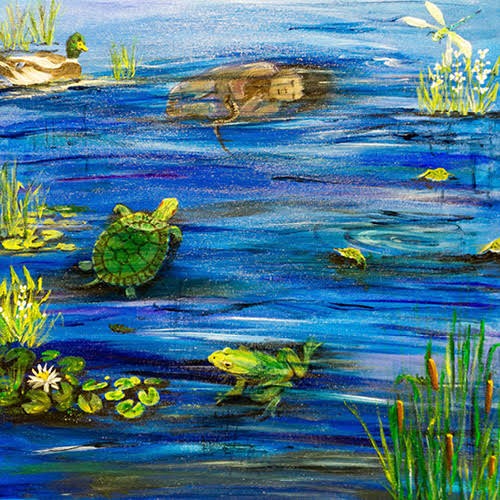 Event Details

Saturday, December 10, 1:00pm
In-Person Event

Nebizun is the Abenaki word for medicine and the root word Nebi is the Abenaki word for water. Nebizun: Water is Life is a travelling exhibit that will be visiting IAIS beginning in November. This powerful exhibit brings together artwork by Abenaki artists of the Champlain Valley and Connecticut River Valley regions to illustrate the Abenaki relationship to water, their awareness of water as a fundamental element necessary for all life, and their concern that pollution of water can change our traditional lifeways and the health of all beings.

A gallery talk with Exhibit Curator and founding Director of the Vermont Abenaki Artists Association Vera Longtoe Sheehan (Elnu Abenaki) will be scheduled in the coming months. An educator, artist, and activist who has lectured and exhibited her artwork both nationally and internationally, Vera serves as an Executive Board Member for the Vermont Humanities Council, on the Vermont Arts Council's IDEA Committee, and is a core member of the Education Justice Coalition of Vermont. She formerly worked at the Smithsonian National Museum of the American Indian. Her curatorial work reflects her deep knowledge of Indigenous history and culture in the northeast.

Space is limited, so pre-registration is encouraged. Please visit our website to register via Eventbrite. Questions? Please call (860) 868-0518 or email [email protected]. This is a FREE event, but donations are appreciated.
Location

Institute for American Indian Studies

38 Curtis Rd, Washington, CT 06793