14jul11:00 am12:30 pmRiver RecreationAn Intergenerational Family Weekend Workshop11:00 am - 12:30 pm Steep Rock Preserve, 2 Tunnel Rd, Washington Depot, CT 06794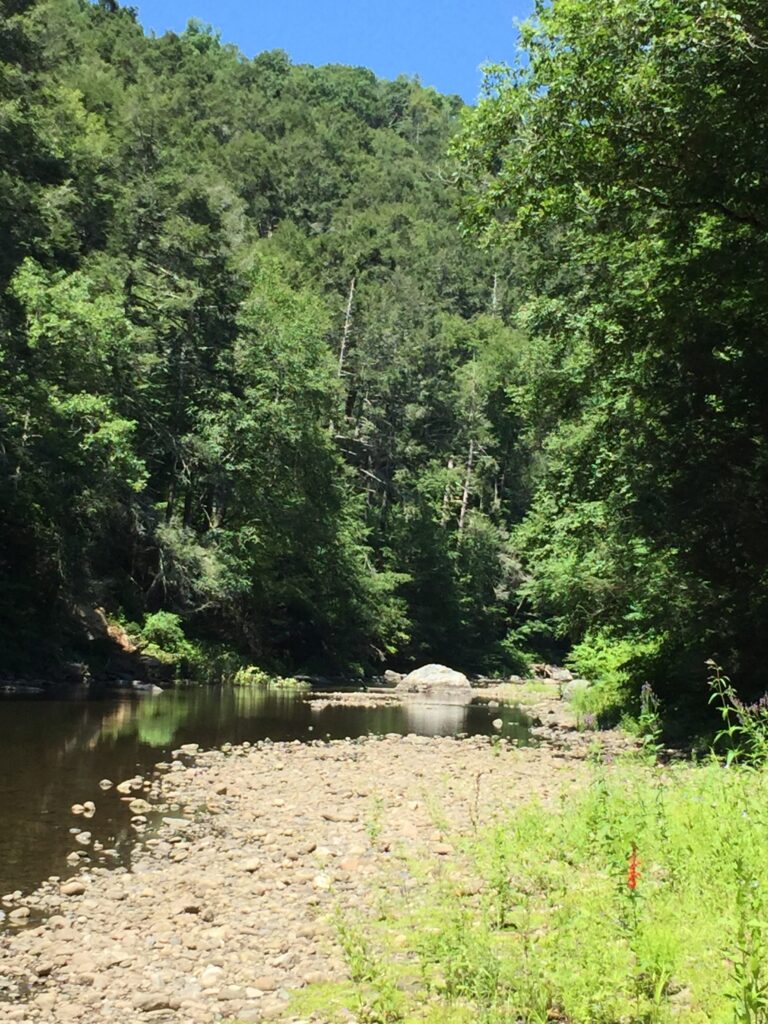 Event Details

Steep Rock Association (SRA), a land trust recognized for excellence in Washington, CT, invites grandparents and their grandchildren to the banks of the Shepaug River. On July 14, 2018 from 11:00a.m.-12:30p.m., join us in our Steep Rock Preserve to play and discover in the river and along its sandy shore.

Although a kayak would take a beating on a voyage this time of year and fish aren't particularly interested in chasing your offering, there is so much the river has to offer despite low flows typical of summer months. What might you do? Snorkeling is a great way to observe the newly visible river bottom to see what's scooting around and find out exactly what kind of substrate lies below. Get a different perspective by trying out a stand up paddleboard (SUP) and maneuvering around the pool. Flip a rock near the bank to see what bugs have used it for shelter. Place the catch in an observation tank and document your findings in a journal. If the sun is particularly strong or if you need a break from all the fun to just dig your toes into the sand, we have you covered. A popup tent and lawn chairs will be available. We'd like to acknowledge Connecticut Community Foundation for awarding SRA a generous grant through Pathways for Older Adults to purchase equipment and materials for this program as well as Sportmens of Litchfield for loaning their SUPs. It will be a terrific opportunity to connect with family members as well as Mother Nature.

Please meet us at Steep Rock Preserve's riding ring parking lot located at 2 Tunnel Road in Washington Depot, 06794. From there, we will caravan down Tunnel Road to the event site. Participants are encouraged to bring drinks, snacks, sunscreen, and appropriate clothing for recreating in the river (hat, water shoes, etc.).

Children must be accompanied by an adult the entire time. Registration is required; donations gratefully accepted. Please register online at http://www.steeprockassoc.org/programs-and-events or call the office at (860) 868-9131 Monday – Friday, 8:00 am – 4:00 pm.
Time

(Saturday) 11:00 am - 12:30 pm
Location

Steep Rock Preserve

2 Tunnel Rd, Washington Depot, CT 06794