07aug(aug 7)7:00 pm11(aug 11)9:00 pmFeaturedShakespeare in the Park-"The Comedy of Errors"7:00 pm - 9:00 pm (11) River Walk Pavilion, 11 School Street, Washington, CT 06793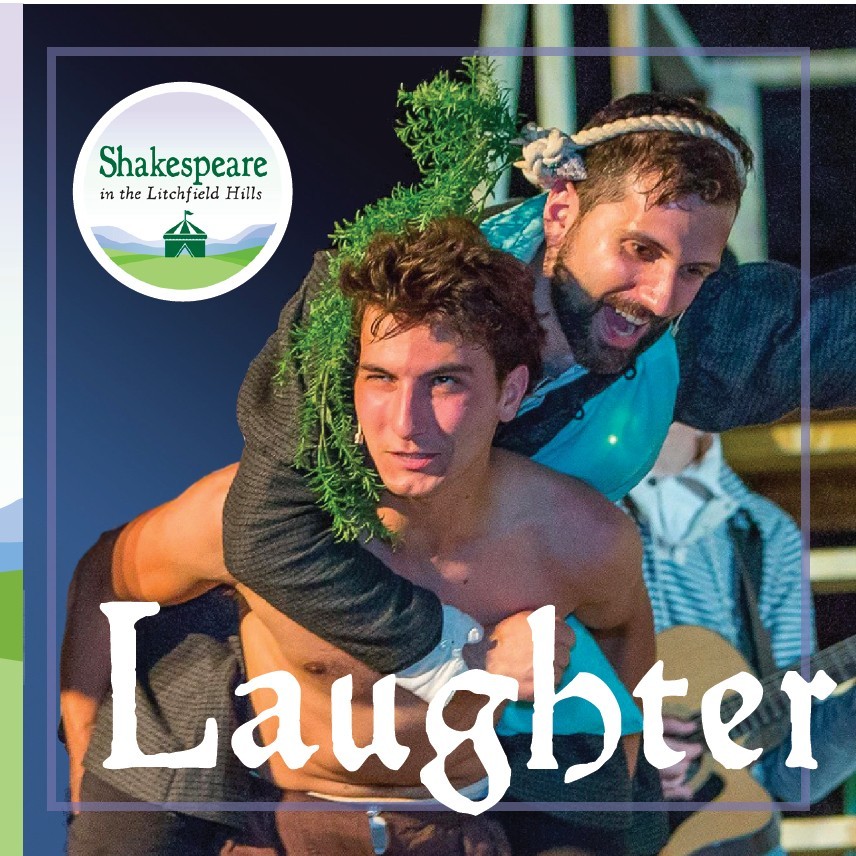 Event Details

Shakespeare in the Litchfield Hills is an immersive community event culminating in five free family-friendly outdoor "Shakespeare in the Park" presentations of The Comedy of Errors, produced by Shakesperience Productions, Inc. and featuring professional Equity actors.

Wednesday August 7th – Sunday August 11th

     Picnicking: 7:00 pm

     Performance: 7:30 pm

Free Admission 

River Walk Pavilion, 11 School Street, Washington Depot, CT
Volunteer
The ensemble includes you. Volunteer to join the Publicity Team, Education Interns, Backstage Crew, Ushers, Wardrobe Crew, Scenic Painters & Carpenters. Join us Saturdays to build and paint scenery, or help us put it up and take it down in the park. Help us prepare and maintain 22 costumes. Hand out brochures to promote the event or program books at the event.
Host a Company Member
We are are looking for many hosts in area towns willing to house one or more Shakesperience company members. A fully background-checked member of the Shakesperience family could be bunking at your house! Please volunteer your spare bedroom, boat house, pool house, or apartment during:
     our Waterbury rehearsal dates from July 16 – August 3
     our Washington Depot production dates from August 3 – 12
To help us match hosts and company members, please complete and submit this questionnaire. Should you have any questions, please don't hesitate to reach out to Lloyd or Jennifer at [email protected]
Conversations
Find out about the concepts, designs, and backstage happenings around The Comedy of Errors. Attend one of Director Emily Mattina's Optical Delusions discussions in the community, including: 
     May 21, 6:30pm Gunn Memorial Library
     May 29, 7pm Oliver Wolcott Library
     June 11, 7pm Woodbury Public Library
Dr. Mark Schenker has lectured for over 25 years on literature and film and has led book discussion series in more than 100 venues in Connecticut, including public libraries, museums, and cultural centers. Attend as Dr. Schenker (Senior Associate Dean of Yale College, Dean Academic Affairs, and English Lecturer) presents: :
     The Comedy of The Comedy of Errors: June 6, 6:30pm Gunn Memorial Library
     The Errors of The Comedy of Errors: June 27, 6:30pm Gunn Memorial Library
Meet Minstrel Garald Farnham at the Book Sale, July 7, 12 – 4 PM at the Kent Memorial Library. Garald has entertained children and adults on four continents with his Renaissance spirit and song, has directed music ensembles, has appeared in numerous Shakespeare festivals and productions, and Shakespeare in the Litchfield Hills 2019 will feature his music and live accompaniment onstage for The Comedy of Errors.
Acting Classes
The Comedy of Errors the way Shakesperience will do it! Professional actors teach students aged 8-12. Some may even be invited to join the ensemble of the mainstage production.  Students learn to develop action and character through text within a strong, socially responsive ensemble that takes ownership of the work. To enroll, contact Washington Parks & Recreation Commission, (860) 868-1519 or submit this enrollment form to them.
     Daily July 29—August 2, 9am-3pm
     The River Walk Pavilion, Washington Depot
     $300 tuition
Time

7 (Wednesday) 7:00 pm - 11 (Sunday) 9:00 pm
Location

River Walk Pavilion

11 School Street, Washington, CT 06793