04may6:30 pm7:30 pmFeaturedTravels in Bhutan and Thailand with Jampa StewartWashington Senior Center6:30 pm - 7:30 pm Washington Senior Center, 6 Bryan Hall Plaza, Washington Depot, CT 06794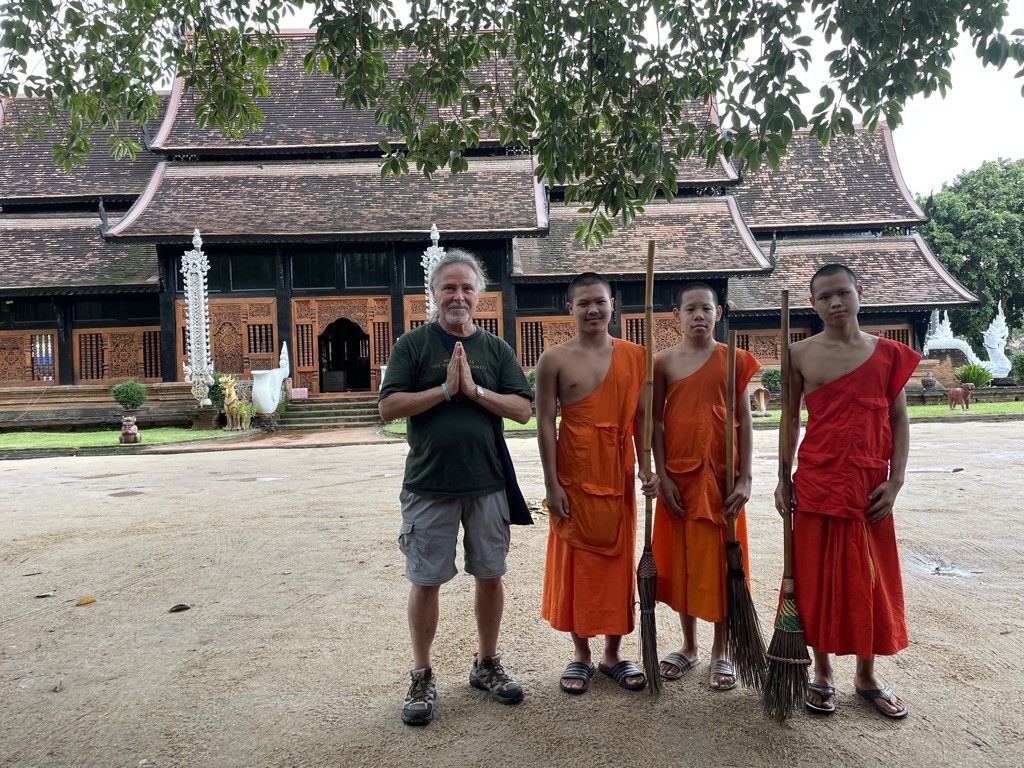 Event Details

Jampa Stewart is a local practitioner of Chinese Medicine, Tai Chi and Qigong Master practicing acupuncture at Valley Spirit Wellness in Washington, CT. He recently returned from an insightful journey to Thailand and Bhutan to teach Tai Chi and meditation to a foreign student and to attend an international Tibetan Buddhist Conference. Stewart will share his life-changing experiences with the community by giving a visual presentation. This program will be held at the American Legion Hall (The Washington Senior Center).

During this presentation, Jampa will discuss the role of Buddhism in the monarchies of Thailand and Bhutan and its influences on culture, architecture, and beyond. Jampa was fortunate enough to meet the King and Queen Mother of Bhutan during the Tibetan Buddhist Conference along with exploring the Himalayan mountain monasteries, convents and temples with a National Geographic honored explorer and an internationally recognized Tibetan Medicine doctor. Jampa's exploration of these two exotic countries not only informs his own medical practice but also gives members of our community a window into a world full of culture, spirit and ancient tradition.
Time

(Thursday) 6:30 pm - 7:30 pm
Location

Washington Senior Center

6 Bryan Hall Plaza, Washington Depot, CT 06794