30sep11:00 am2:00 pmFeaturedTunnel Road Connector HikeSteep Rock Preserve11:00 am - 2:00 pm Steep Rock Preserve, 2 Tunnel Rd, Washington Depot, CT 06794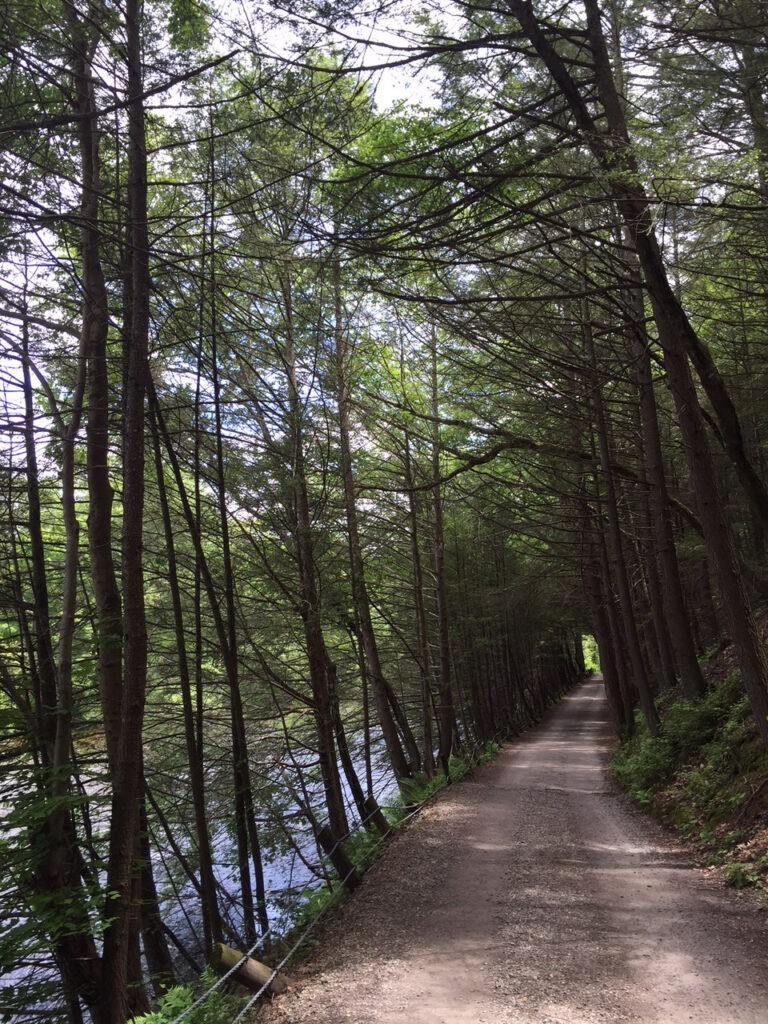 Event Details

Discover two of western Connecticut's most pristine nature preserves, learning of their natural communities, history, and unique attributes from guides who intimately know and steward the land. On Saturday, Sept. 30, from 11:00 a.m. – 2:00 p.m., join Steep Rock Association (SRA) and Roxbury Land Trust (RLT) on a 4-mile inter-town hike along Tunnel Road. Rory Larson (SRA's Director of Conservation) and Jamie Curren (RLT's Land and Property Manager), both Roxbury natives, will lead the walk. This partially closed town road connecting protected lands owned by the two organizations offers unparalleled views of the Shepaug River as it follows the waterway's course into expansive core forests. It also lies adjacent to the old Shepaug Valley Railroad bed, rich in history for discussion along the way.

The group will take two slight detours off Tunnel Road to investigate RLT's Battle Swamp Brook Preserve and the Tunnel itself, a 235-foot passage through bedrock in SRA's Steep Rock Preserve, from which the road received its name.

The program will start at the main parking lot of Steep Rock Preserve located at 2 Tunnel Road, Washington Depot, CT. Due to the Tunnel Road bridge closure, access to the main parking lot is only obtained via Spring Hill Road off Route 199. Once reaching RLT's Battle Swamp Brook Preserve on Judd's Bridge Road in Roxbury, a shuttle bus will bring all participants back to Steep Rock Preserve. We'll finish the program with a short hike from our drop off point at the Institute of American Indian Studies back to the Steep Rock main parking lot. Participants should wear appropriate footwear for a long, moderately difficult hike and bring plenty of water. Inclement weather will postpone the program until the following day, Sunday, Oct. 1, 2023, at the same time. All ages are welcome, but please take note of the hike's length.
Time

(Saturday) 11:00 am - 2:00 pm
Location

Steep Rock Preserve

2 Tunnel Rd, Washington Depot, CT 06794