16janalldayFeaturedWashington Gives - MLK Day of Service(All Day: monday)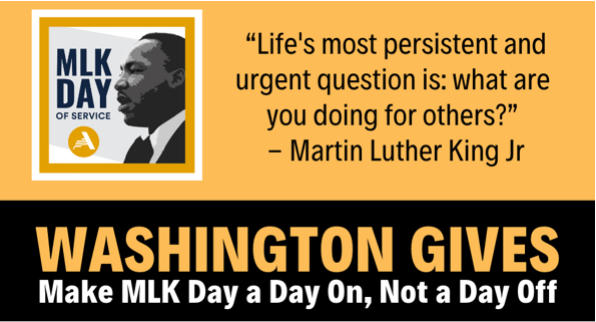 Event Details

Although there will not be a Washington Gives event this year, we wanted to share ways you can give back to the community:

Your time – Thank you to the residents who give hundreds of hours serving on town commissions, responding for emergency services, helping our schools, our non-profits and other local organizations. We would not be the place we are without them. If you would like to get involved please visit the town website at washingtonct.org for a information about our of commissions, non-profits and organizations.

Food – Donations for the Washington/ Warren Food bank can be dropped at the First Congregational Church Office on the Green in the Parish Hall (grocery cart in hall). M-F, 9-5.

Heat for the winter – Donations to the Washington Fuel Fund can be sent to:  The Washington Rotary Foundation, Inc., PO Box 154 Washington Depot, CT 06794  (checks made out to "Washington Rotary", Fuel fund in the memo)

Thank you Washington!