Family Fun Over the Holiday Break in Washington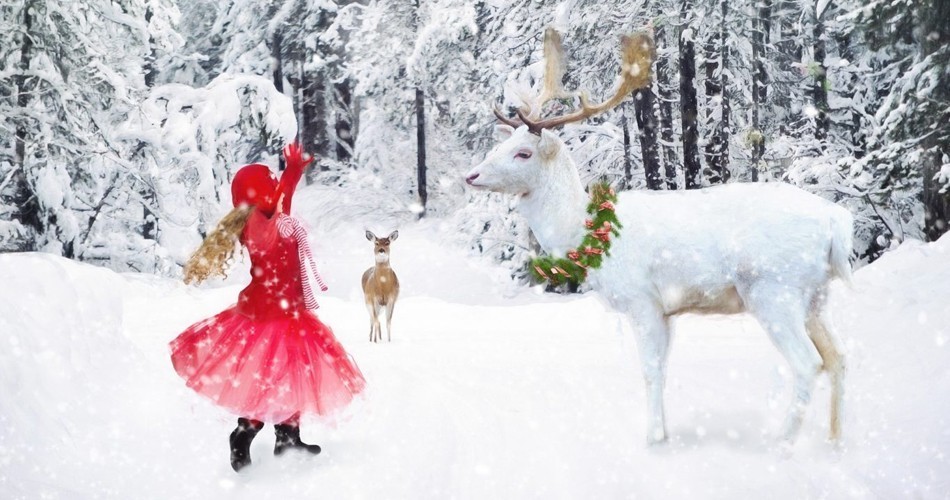 December 2017
With all of the stockings unstuffed and the candy canes eaten, the hustle and bustle of the holiday season is now behind us. As you wait to ring in the New Year, you may be looking for some activities to keep the little ones entertained. Instead of fighting the holiday traffic and traveling out of state, consider taking a "staycation" in Washington CT. This week, there are many fun things to do in town that are sure to delight your whole family. End the year on a high note with some lasting family memories!
Winter Games, Stories, and Crafts at the Institute for American Indian Studies
From December 27th to the 30th, the Institute for American Indian Studies will be holding an afternoon full of enchanting stories and fun arts & crafts. Children of all ages are welcome to attend as a different story and craft will be featured everyday and games such as snow snake and keeper of the fire will be played. While your little ones enjoy these activities, take your older kids on an exploration of the museum's fascinating exhibits and surrounding hiking trails.
Pumpernickel Puppets Show
Be entertained at the Gunn Memorial Library as they present the Pumpernickel Puppets show. On December 28th, Pumpernickel Puppets will be performing the tale of "Sir George and the Dragon." Colorful puppets, live voices, and audience participation will all combine to create an evening full of laughter and enjoyment.
New Year's Cookie Contest and Tea Party
Whether you have a delicious family recipe or want to create something new, bakers of all ages may submit their cookies in the Gunn Memorial Library's Cookie Contest on January 6th. Home bakers are welcome to enter their creations into the contest, which will be judged by three local culinary professionals. The Cookie Contest will take place during the Gunn Historical Museum's Tea Party, so all participants will be able to enjoy a traditional tea service while sampling yummy cookies.
Find Your New Favorite Book
Take your kids to the renowned Hickory Stick Bookshop and help them find something new to read in 2018. Their children's section features a wide selection of different authors and genres that is sure to entice even the pickiest of readers. Hickory Stick also has a great teen and young adult section that keeps up with all the latest best sellers.
Take a Hike!
Burn off some of those holiday treats and walk along the trails of the Steep Rock Association. No matter what route you choose, your family will be met with beautiful views of Washington's cascading landscapes, wooded hillsides, and majestic flora and fauna. Be sure to also pack some skis or snowshoes, as a trek through one of the town's snow covered preserves is an unparalleled experience.
Fun Family Meals
Take a break from your adventure and treat your family to a delicious meal in Washington. Our town's New England Taverns feature inventive seasonal entrees and traditional comfort foods, as well as children's menus that will please even the most discerning tot. Many of our local restaurants have special menus for New Years Eve and New Years Day. Make sure you leave room for treats as a trip to Sweeets! is a must for any chocoholic or candy lover.
For even more activities to do with the family, please visit our Community Events calendar. The New Year is also a great time to visit Washington, so be sure to check out our Winter in Washington itinerary for more ideas on how to spend a winter weekend in town.