Favorite Summer Escapes to Enjoy in Washington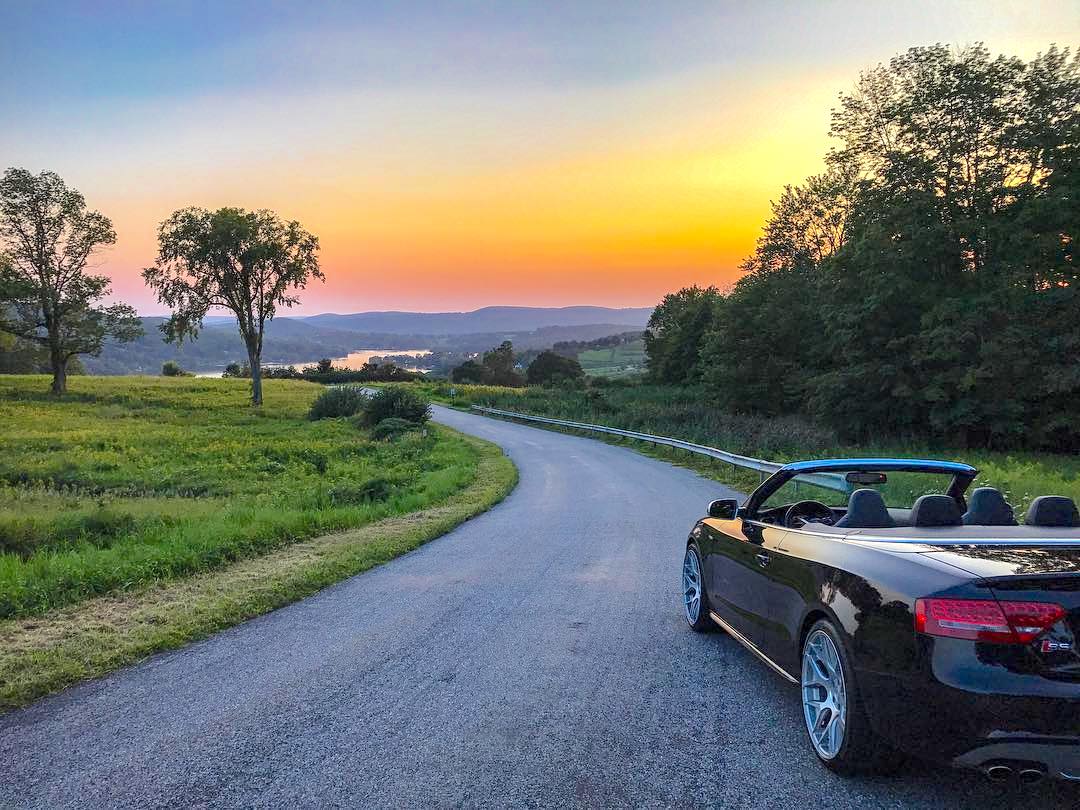 Photo credit: @_sasquatch_
Summer is here and aren't we all looking to get outside and enjoy the sunshine? Here are some of our favorite things to do around town during these idyllic, lazy days of summer. Whether coming from afar, or right next door, Washington offers a perfect summer escape for every interest.
For the nature lover
Our abundance of beautiful landscapes, hiking trails, and pristine preserves await for you to explore. Start with a hike at the Hidden Valley Preserve where you can cross the Henry David Thoreau Footbridge – perfect for the Instagram selfie! Hike along the riverbanks and hillsides of Washington at Steep Rock Preserve. And finally, save the hike up Macricostas Preserve for the late afternoon, where you can catch an incredible panoramic view of Lake Waramaug at sunset. If you're competitive, see if you can reach the peaks of all three Steep Rock Preserves!
At Lake Waramaug State Park you can visit for the day to enjoy kayaking, swimming, fishing, and biking or running the loop around the lake. The lake is one of the few Connecticut Heritage Lakes and offers breathtaking views. To extend your stay, you can camp out at the Lake Waramaug Campground.
For a romantic weekend
If you and your special someone want to explore Washington together, there are a number of romantic spots to visit. Start with the Mayflower Inn & Spa, where you can stay for a night of rest and relaxation – don't miss their spa and self-care treatments! The 58-acre retreat has been completely redesigned to perfection, the perfect background for romance. Plan a romantic meal under the stars by the waterfall at the White Horse Country Pub or riverside at GW Tavern. For the ultimate summer experience, pack a picnic and enjoy a meal with a view by the New Preston Falls.
And be sure to visit Hopkins Vineyard to enjoy wine and small bites to share while overlooking beautiful Lake Waramaug. And for something to satisfy your sweetie's sweet tooth, check out local favorite, Sweeets, for some over the top bon bons.
Photo credit: @mayflowerinnandspa
Photo credit: @miriam__melissa__
For the history buff
Washington is just the place to be if you love New England's rich history. Go to the Gunn Historical Museum to see the award winning exhibit, "Washington, Connecticut – An American Story" to learn about the unique people, places and events that have shaped Washington's rich history (by appointment). Head over to the Institute for American Indian Studies to see ethnographic and archaeological exhibits along with getting to experience the outdoor museum exhibits, and for extra fun, play the award-winning Wigwam Escape Room.
In the afternoon, take a stroll through New Preston Hill Historic District and the Washington Green to get a glimpse of unspoiled colonial Connecticut. The pristine architectural styles in Washington's historic districts offer a step back to simpler times.
Washington Green's Historic District.
Photo credit: @iaismuseum
For art lovers
Washington is a town that is steeped in arts and culture. The esteemed Washington Art Association is holding their "Art in the Open" exhibit on August 8th, 2020 in Washington Depot. This festive outdoor exhibition will feature member artwork for sale, along with ice cream and refreshments! Make your way through the Depot to enjoy the outdoor sculpture sprinkled around town, a veritable outdoor gallery.
Be sure to stop by Judy Black Memorial Park & Gardens at the heart of the Depot to see what is on display. You can Caio Fonseca's Paintings on exhibit at Judy Black Memorial, curated by Kathy McCarver Root of KMR Arts. And nearby, see the display of unique local pieces curated by gallerist and art dealer Kathryn McCarver Root at KMR Arts.
For a more hands on experience, participate in an art class at Hollister House Garden, such as their painting workshops and photography classes and get inspired walking through this majestic garden.
Art @ the Park: Caio Fonseca on Exhibit
Photo credit: @onesmartcookiecutters
For the foodie
For the foodie on the prowl for new culinary experiences, Washington is the perfect destination! Go on an outdoor dining adventure, with your first stop at 9 Main Cafe or Marty's for a delicious breakfast and coffee, as you watch the world go by. For lunch stop by the Hopkins Inn for a Chicken Cordon Bleu or Mango Shrimp, or enjoy a Classic Burger at White Horse Country Pub complete with waterfall seating.
For dinner, enjoy farm to table at the Community Table, enjoy appetizers and wine at the newly expanded Owl Wine & Food Bar, or Lobster Risotto at G.W. Tavern. And check out everyone's favorite, The Pantry, for an afternoon pick-me-up, or full-on British picnic hamper. We invite you to explore all our wonderful restaurants and enjoy outdoor seating. Show us your favorite meals at @explorewashingtonct!
Community Table. Photo credit: @communitytablect
Photo credit: @owlnewpreston
Peach season at Starberry Farm.
The charming still life at the Flirtation Farms farmstand.
For family fun
For a summer escape with the family, take a day to enjoy Lake Waramaug State Park to enjoy the outdoors. You can even stay overnight at the campgrounds to get a true New England summer experience! To keep the kids entertained, bring them to the Institute for American Indian Studies to learn something new and enjoy the outdoors or visit our local farms to let the kids pick out their own fresh produce. And in the afternoon, take a stroll through New Preston Village to visit the waterfall, or go to Washington Depot and set up a picnic for lunch alfresco to enjoy together.
Photo credit: @snoopy_the_toy_poodle
Photo credit: The Institute for American Indian Studies
Whatever the activity, we hope you make incredible memories while in Washington this summer. And let us know what your favorite summertime escape in Washington! @explorewashingtonct