Fresh from our Local Farms in Washington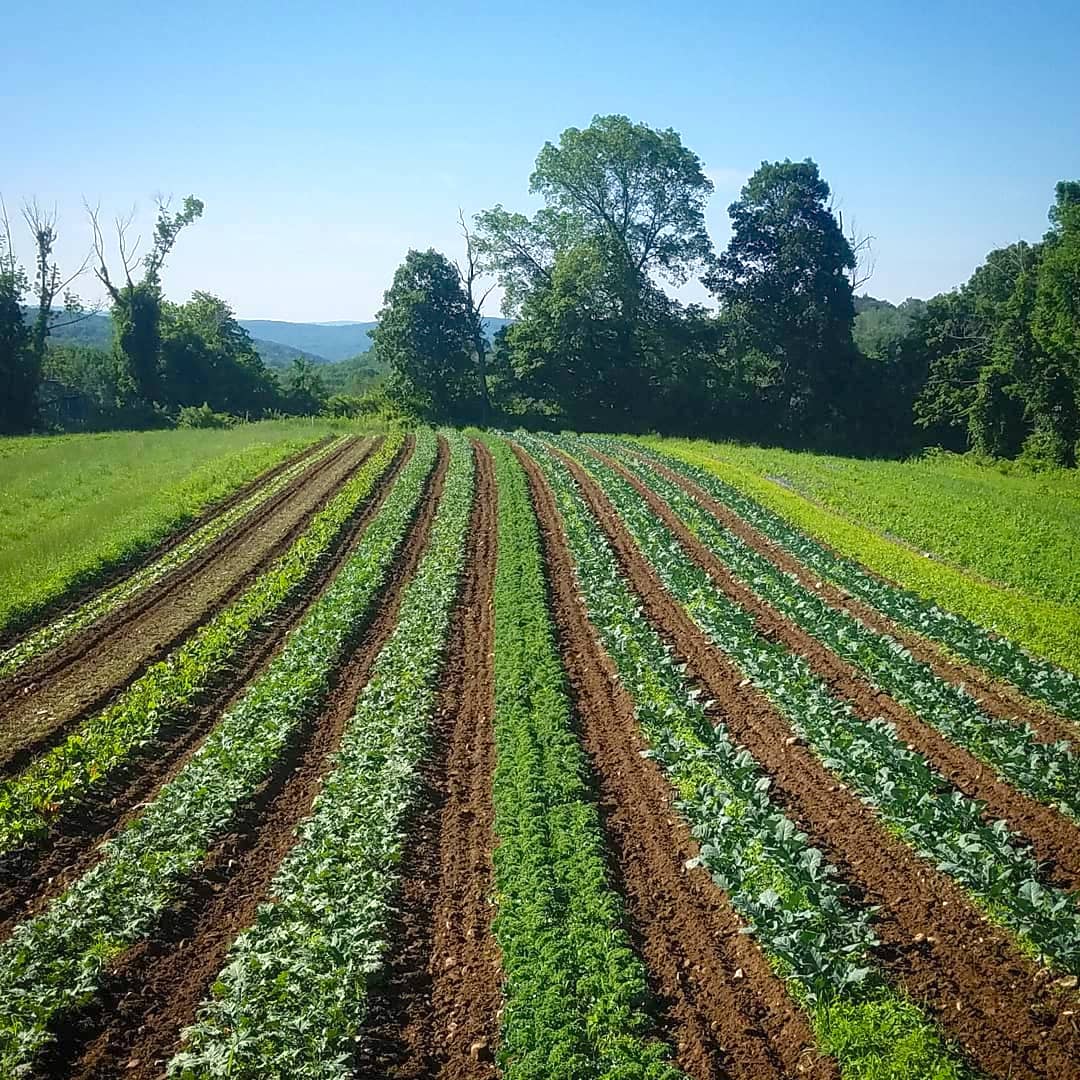 Photo credit: @waldingfieldfarmct
As we head into the summer season, we are excited for all the fresh fruit, vegetables, and flowers that are waiting to be picked! Here in Washington, we are lucky to have access to locally-sourced, fresh produce for us to share meals with our families and loved ones. Here is what's in season and open for picking.
Averill Farm
Averill Farm is a 10th generation family-owned farm in Washington and a popular destination for its scenic hilltop views and homegrown produce. They make and sell their own cider, jams, jellies, maple syrup, honey, donuts, and pies along with its apples and pears. You can find their fresh apple cider donuts, honey, and preserves at the Washington Farmers Market on Saturdays from 9am-12pm.
Everything Botanical
Everything Botanical grows a variety of trees, flowers, vegetables, and fruit and offers CSA shares! Pick up your own pre-planted veggie and fruit plants, or flowers and trees to beautify your outdoor space. To check when the farm stand is open for browsing, check the latest at @everything_botanical_llc.
Averill Farms Apple Cider Donuts.
Everything Botanical.
Farmers & Cooks
You can't miss the local, organic, and delicious breads from Farmers & Cooks! You can find their sourdough bread outside the Valley Spirit Wellness Center in Washington Depot on Saturdays, as well as at the New Milford Farmers Market, Westport Farmers Market, Warren Grown CSA through Warren Valley Farm. For the latest, follow them @farmersandcooks
Flirtation Farms
Alliums, daffodils and tulips available at the Flirtation Farms farmstand, along with vases, candles and soap. In the coming weeks, keep an eye out for onions, shallots, radish, potatoes, carrots, kale, pattypan squash, and of course, dahlias for your table! For custom harvest or questions, call Frankie at 860-480-1551 or follow them @flirtation_farms
Farmers & Cooks
Flirtation Farms
Hopkins Vineyard
This beloved heritage farm, nestled in the scenic hills of Litchfield County overlooking Lake Waramaug, has been owned and run by the Hopkins Family for over 225 years! Come by the winery for curb-side pick up or outside seating in the lovely picnic area. Wine and cheese platters may be purchased to be enjoyed outside on the winery grounds. For a list of wines and latest updates visit hopkinsvineyard.com.
Judy Black Farmer's Market
The Judy Black Farmer's Market is open on Saturdays mornings from 10am-1pm starting in May! All your friends, farmers, great produce and music will still be there just under farmers market guidelines from CT, the CDC and the USDA. Please bring a mask, stay at least 6 feet apart, and follow signs for one way traffic.
Hopkins Vineyard.
Farmers Market at The Judy Black Memorial Park and Gardens.
Loam Floral Design
Bundles of in season flowers and floral arrangements are available with Loam Floral Design! Stop by the General Store on Fridays and Saturdays from 10-1pm in Washington Depot in front of Valley Spirit Wellness Center and check their Instagram for the latest offerings @loamfloraldesign.
The Smithy
For your one stop shop for fresh and organic produce, maek sure to go to The Smithy in New Preston! With an abundance of locally made and sourced foods, breads, and quick bites to choose from, there's something for everyone. Go to thesmithystore.com to view their latest menu and offerings.
Bundles from Loam Floral Design.
Local and organic selections at The Smithy.
Spring Hill Vineyards
Spring Hill Vineyards grow on a historic farm dating to the 18th century located along the banks of the Shepaug River in New Preston. Although the vineyards won't be open for wine tasting until August, their award-winning wines are available for purchase at Washington Liquor and County Spirit!
Starberry Farm
Starberry Farm of New Preston is well known for their delicious peaches, 37 varieties to be ready this season in July! But until the peaches are ready for picking, stop by the farm stand starting mid-June for cherries and raspberries at 81 Kielwasser Road, New Preston. Call (860) 868-2863 for updated information and CSA program offerings.
Spring Hill Vineyards.
Peach season at Starberry Farm.
Waldingfield Farm
Waldingfield Farm offers all the colors of the rainbow when it comes to vegetables. Come by the barn store for salad greens, rainbow carrots, kale, arugula, celeriac, beets, watermelon radishes, sweet/mixed potatoes, parsnips, and more! Open from 12pm-4pm on Tuesdays through Saturdays. To join the CSA program at Waldingfield Farm, visit: waldingfieldfarm.com.
Washington Food Market
The selections at Washington Food Market are rotated seasonally to provide the best products available and include a wide variety of organic fruits and vegetables, as well as cut flowers! During the summer months, you will find fresh corn, tomatoes and peaches picked daily at local farms.
Colorful selection at Waldingfield Farm's Barn Store.
Waldingfield Farm