Fun Summer Camps in Washington, CT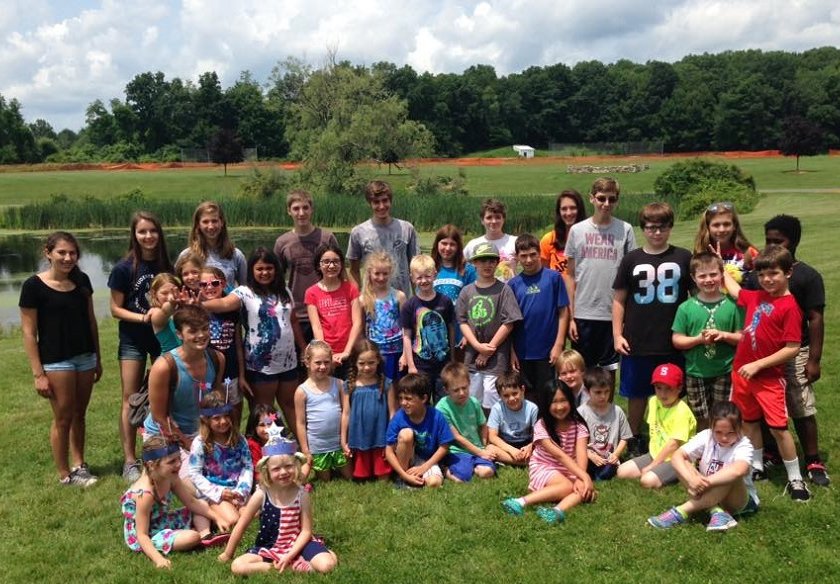 From outdoor adventures and arts & crafts to sports and music, these camps are sure to keep your kids active and entertained all summer long. Be sure to browse through our list of the various summer programs going on in June, July, and August in Washington. Registration is open – so start planning now!
The Gunnery
Children ages 9 and up can enjoy summer at The Gunnery. This year, the school will offer rowing, field hockey, and soccer camps, and it will host Litchfield Jazz Camp for the first time this July. The Litchfield Jazz Camp was founded by Litchfield Performing Arts and provides an opportunity for young musicians to refine their skills. As part of the camp, there will be free faculty concerts as well as student concerts all summer long at The Gunnery. For more information about the Jazz Camp and other summer camps at The Gunnery please visit www.gunnery.org/page/camps. Registration is now open.
ASAP!
Now in its 18th year, children ages 4.5-17 are invited to join ASAP! Summer Camp where they will play, make friends, explore their creativity, connect with nature, and discover something new!, ASAP! Summer Camp is a full-day camp like no other as it offers a comprehensive arts experience led by professional artists. Daily adventures include visual arts, dance, drama, music, creative writing, circus arts, yoga, pottery, outdoor activities and so much more. To learn more, please visit ASAP! website. Registration is now open.
Washington Parks & Recreation Commission
Starting in July, Washington Parks & Recreation will be holding a 4 week summer program. There will be a morning and afternoon session each of the 4 weeks and children will be able to participate in some fun arts & crafts, explore the outdoors as well as play some basketball. Also, in August, the Parks & Rec Commission will be offering a Multi-sports Camp, a Science Camp, and a Stand Up Paddle board (SUP) Camp. For those parents with avid swimmers, the Parks & Rec Commission will have a Summer Swim Team.. To help your child get prepared for a summer swim, the Park & Rec Commission will be having swim lessons starting on May 1st. More information about all of the Parks & Rec's summer programs is available on their website.
Washington Montessori
The Montessori School in Washington offers several summer programs for children in pre-K to Grade 5. The Lower School Summer Camp is perfect for those with children aged 3-5 as the camp has flexible hours and enrichment programs in nature, art, and music. For children in grades 1-4, the WMS Summer! program is a great option as campers will be able to swim, take part in some arts & crafts, explore the outdoors, and participate in science experiments. Also, for children in grades 3-5, the Montessori School offers a Global Inventors Camp and ,for children ages 4-11, there is a  Soccer Extreme Camp. For more information, please visit the Washington Montessori School's website. Registration is now open.
Rumsey Hall
The Rumsey campus remains active throughout the summer as the school offers three distinct summer programs for children in elementary school. The Summer Enrichment Program is a five week program that offers sessions in academics, enrichment, and recreation. The rumseysummer! Program is a purely recreational summer camp that runs from July 1st to August 4th. Also, Rumsey Hall is offering a one week girl's Volleyball Skills Building Summer Camp. To find out more about these programs, check out Rumsey Hall's website. Registration is now open.
Gunn Memorial Library
The Gunn Junior Library is offering a Summer Reading Program which is called "Libraries Rock", as part of a national theme. Children can sign up to participate when school gets out (exact date yet to be determined). They get a reading log to keep track of time spent reading, being read to or listening to books on CD. They also receive a book bag filled with discount coupons, bookmark and  pencil. For every hour of reading they will receive a raffle ticket which is put towards a prize they are hoping to win.  We have about 50 prizes mostly donated by local businesses. The more they read, the better their chances of winning a prize! There will be weekly programs each Tuesday evening relating to the theme. The library plans to make this program available to Young Adults as well as Children.The program concludes mid August. For more information, visit the Gunn Memorial Library's website.
Pilobolus
For children ages 6 to 12, Pilobolus Kids Camp is a one-of-a-kind opportunity to engage in Pilobolus's signature processes of learning through movement. Through creative play, improvisation, motor skill building, and performance, children will discover their own creative voice and learn how to share it with others. To learn more, please visit Pilobolus's website.
Eagle Rock Day Camp
Run by the Ebner Family, the Eagle Rock Summer Day Camp has been operating for over 60 years. They offer a variety of activities and special events for children ages 4 to 13 all summer long. For more information, take a look at the Eagle Rock Day Camp's website. Registration is now open.
Performance Classes with Shakesperience Productions
Learn The Comedy of Errors the way Shakesperience will do it! Students work as an ensemble to bring scenes from The Comedy of Errors to life on stage. The classes focus on Shakespeare's life and times, use the text to create character and interaction, and culminate in a performance on August 2nd. Learn from our professional actors!
Ages 8-12 . –  9:00am-3:00pm – July 29 – August 2 at River Walk Pavilion, Washington Depot. To enroll please contact Washington Parks & Recreation Commission (860)-868-1519. The enrollment fee for the program is $300.
Other Summer Programs in Town
Several other organizations in Washington will be offering special events, activities, and week-long camp opportunities for children throughout the summer months. Be sure to check out their websites to learn more about their summer happenings.
Institute for Native American Studies
Ace Baseball Camp-Please contact 860-868-1519 for more information