Give Local 2020 – Show your Support for Washington's Nonprofits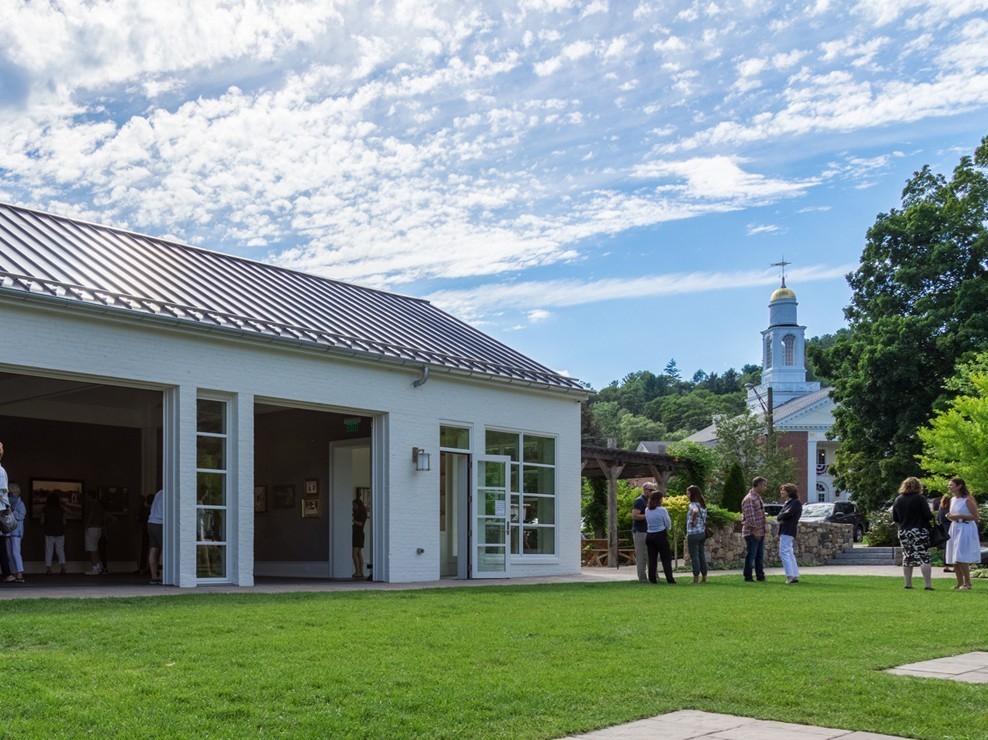 In any town, it is important to support the non-profit organizations that provide for the community. This is especially true in Washington, where so many of our beloved organizations truly keep the heart and spirit of Washington going. This April 21st through 22nd, you can show your love and support by participating in the 2020 Give Local Greater Waterbury and Litchfield Hills, a 36-hour online giving event hosted by Connecticut Community Foundation. Every dollar raised during Give Local is matched by bonus funds, making your tax-deductible donation have an even greater impact.
To donate to your organization of choice, go to givelocalccf.org on April 21st or 22nd and you can select the organizations you wish to support. Take a look at all the Washington organizations participating!
Here is a quick guide to Washington's non-profit organizations that are taking part in the Give Local campaign. Your support, especially at this difficult time, will be an enormous help for our local nonprofits who provide so much to our community. Thank you!
ASAP!
Gunn Historical Museum's "Washington CT - An American Story" Exhibit
ASAP! Founded in 1999, ASAP! is a social profit organization recognized as the place for quality and innovative arts education year round offering literary, performing, visual, and culinary programs for pre-k through adult. The ASAP! community includes families and children of diverse cultural and socioeconomic backgrounds from over 100 towns throughout Connecticut. For more information visit: www.asapct.org.
Conversations On the Green (COG) brings nationally recognized voices and artists to the pine-crowned Litchfield hills, supporting a mission to educate (and invigorate) the community through discussion of the country's most provocative issues and ideas. For more information visit: www.conversationsonthegreen.com.
The Dramalites encourage and promote the theater arts by the development of skills, education and appreciation in all phases of the theater arts for the community. For more information visit: facebook.com/WashingtonDramalites.
The Gunn Historical Museum's mission is to collect, preserve, and share the objects and stories which illuminate the history of Washington. Recently, the Gunn Museum received an Award of Merit from the Connecticut League of History Organizations for the long-term exhibit, Washington Connecticut – An American Story. For more information visit: www.gunnlibrary.org/gunn-museum.
Gunn Memorial Library is dedicated to providing free public library services to the town of Washington and the surrounding communities and to promoting literacy, education and the preservation of the Town's history and culture. Contributions enable the library to provide cultural and current event programming, historical exhibits, and educational outreach to the residents of Washington and surrounding communities. For more information visit: www.gunnlibrary.org.
Institute for American Indian Studies @iaismuseum
Judy Black Memorial Park and Gardens
The Institute for American Indian Studies Museum & Research Center preserves and educates through discovery and creativity the diverse traditions, vitality and knowledge of Native American cultures. For more information visit: www.iaismuseum.org.
The Judy Black Memorial Park and Gardens acts as a gathering place in Washington that invites friends and neighbors to relax, learn, play and share all that the Washington community offers. For more information visit: www.thejudyblackparkandgardens.org.
Pet Assistance, Inc. aims to keep pets in their own homes, even in times of financial and medical crises. With over 40 years of knowledge and experience from inside the Pet/Vet world, Pet Assistance, Inc. gives financial aid and guidance for those seeking emergency care for their pet. We also help with emergency rehoming for local pets in need. For more information visit: www.petassistanceinc.org.
Pilobolus, Inc's mission is to create, perform, and preserve dances, applying the collaborative creative methods of Pilobolus. Pilobolus, Inc. has been recognized with many prestigious honors, including a TED Fellowship, a 2012 Grammy® Award Nomination, a Primetime Emmy® Award for Outstanding Achievement in Cultural Programming, and several Cannes Lion Awards at the International Festival of Creativity. For more information visit: pilobolus.org.
SingOut! CT strives to provide an exemplary music education program that will nurture the intellectual, artistic and personal development of children and young adults through the medium of vocal arts. SingOut! accepts children and young adults from all ethnic and socio-economic backgrounds. Led by founding Artistic Director, Alecia Evans, SingOut! is committed to offering exceptional musical training that enables participants to become highly skilled and sensitive musicians. For more information visit: singoutct.org.
Steep Rock Association
Washington Friends of Music
Steep Rock Association is a land trust whose mission is to conserve ecologically and historically significant landscapes in and around Washington, CT and the Shepaug River Valley and to enhance the community's connection with nature. For more information visit: steeprockassoc.org.
The Village Improvement Society of Washington, Connecticut was established by the late Ehrick Rossiter with its first board of directors formally organized in 1928. Its mission is to support various projects and programs throughout the town with the sole interest of making Washington an even better place to live.
The Washington Ambulance Association is an independent non-profit ambulance service founded by the Lions Club of Washington, CT in 1942. The Washington Ambulance Association is a group of compassionate, dedicated and highly trained volunteers who serve the town of Washington and neighboring communities. WAA responds to over 350 requests for emergency medical services per year. For more information visit: washingtonct.org/ambulance-association.
Washington Art Association & Gallery is dedicated to enriching our community through education, exhibitions, and special events. For more information visit: www.washingtonartassociation.org.
Washington Community Housing Trust works towards making housing affordable for all residents of Washington. For more information visit: washingtonct.org.
Washington Environmental Council's mission is to be an advocate and provide leadership in maintaining, protecting and enhancing the environmental quality of the Town of Washington and the surrounding region. For more information visit: wec-ct.org.
Washington Friends of Music provides a forum for THE NEW BAROQUE SOLOISTS to perform concerts as well as promotes other fine musical events in Washington, CT, including the annual New Year's Day Concert. For more information visit: washingtonct4music.blogspot.com.
Washington-Gunnery Hockey and Skating Association's mission is to provide young Washington boys and girls with the opportunity to learn and play the game of ice hockey. Further, basic skating skills are also taught for all family members. The program's intent is to make skating available to all who wish to participate, regardless of financial ability. For more information visit: facebook.com/WGHSA-Washington-Gunnery-Hockey-Skating-Association.
Washington Montessori Association is an engaging and substantive academic environment supported by a deeply-rooted and diverse community of families and educators. Our students learn to recognize their individual and collective potential, develop thoughtful approaches to learning, and choose paths to responsible and fulfilling lives. For more information visit: washingtonmontessori.org.
Go to givelocalccf.org this April 21st and 22nd to show your support!