Our Favorite Outdoor Adventures in Washington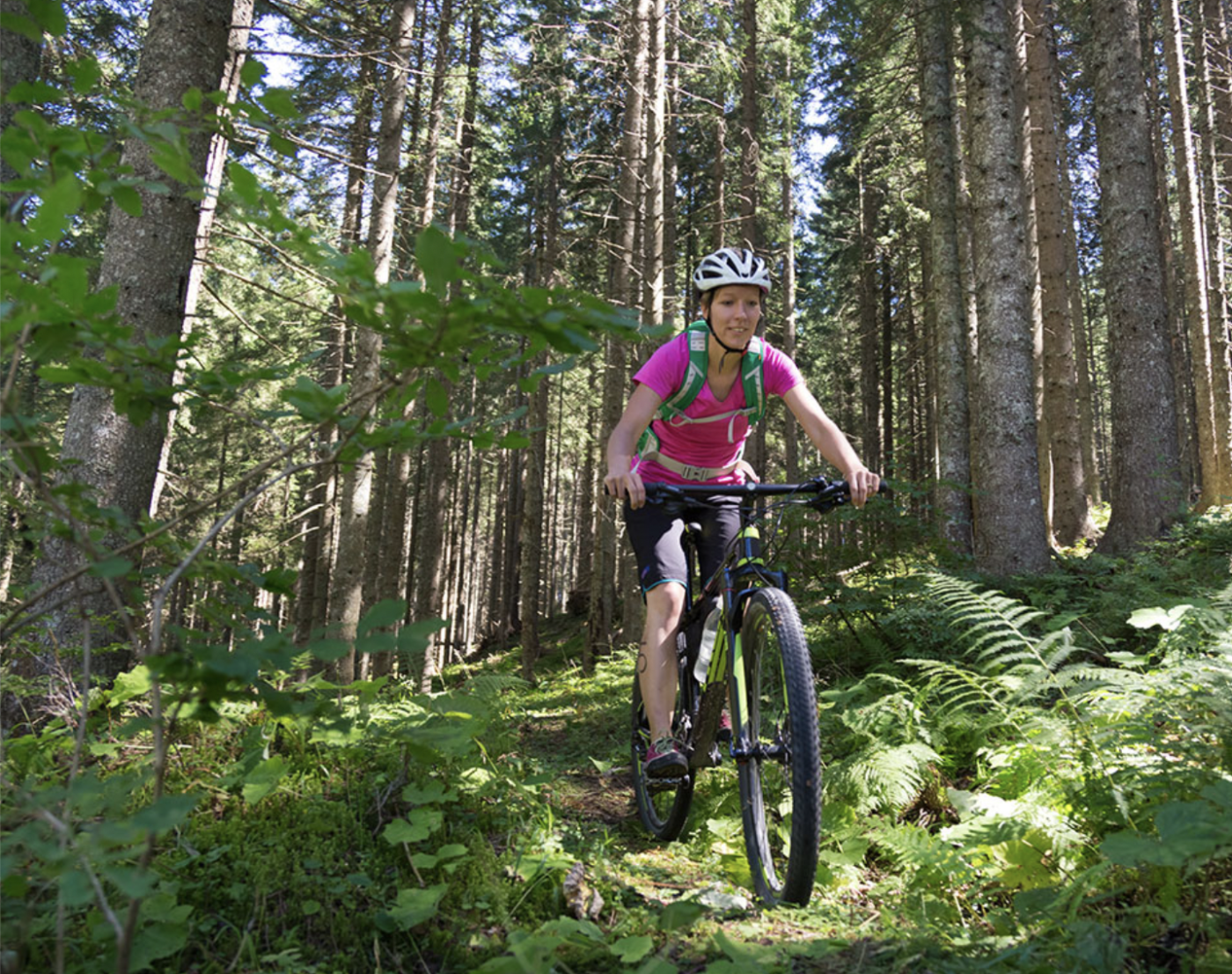 It's the perfect time of year to get outside and enjoy the majesty of nature. Whether you are an avid hiker. cyclist or kayaker, or just looking to get started, view our guide to some of the most beautiful trails and routes for your next outdoor adventure.
Biking
The abundant nature and tranquil atmosphere in Washington invite bicyclists to try the many routes around town, including around the Washington Green, New Preston, and the scenic roads that link the five villages of Washington. One of the most popular and scenic biking routes in town is the loop around Lake Waramaug, which passes through the towns of New Preston, Kent, and Warren. In addition to on-road biking, Washington also offers mountain biking on certain trails at Steep Rock and Hidden Valley Preserve.
View the biking trail maps of the Steep Rock Association
View more biking routes around Washington or view more bike routes in Connecticut
Biking around Lake Waramaug @cyclesnack
Hidden Valley Preserve Trail Map
Hiking
Spanning almost 47 miles, the trails of the Steep Rock Association offer some of the most beautiful hikes in the area showcasing the natural beauty and cascading landscapes of Litchfield Hills. Whether you are a beginner or an experienced hiker, you will enjoy exploring the beautiful scenery and the "hidden treasures" of our trails, including the RailRoad Tunnel at Steep Rock Preserve or the view from The Lookout at Macricostas Preserve on your way to Waramaug's Rock.
View hiking trail maps of the Steep Rock Association
View more hiking routes around Washington
Hiking among the Steep Rock Preserves @dasha
Shepaug River at Hidden Valley Preserve @wanderoftenwonderalways_
Horseback Riding
Both Steep Rock and Hidden Valley Preserve offer scenic trails for horseback riding and have trailer accessible parking. In addition, Steep Rock Preserve offers a riding ring, where riders can let their horses roam while they enjoy lunch at the nearby picnic tables. Designated riding trails are marked on the respective Hidden Valley and Steep Rock Preserve maps.
View horseback riding trail maps of the Steep Rock Association
Horseback riding in Washington @jojo_n_y_
Steep Rock Preserve Trail Map
Water Sports and Recreation
Washington offers some of the best water sports in Connecticut as it is home to two major bodies of water, Lake Waramaug and the Shepaug River which runs through the towns of Washington, Roxbury, and Southbury. Due to its tranquility and picturesque setting, Lake Waramaug has become a popular destination to swim, kayak, canoe, paddleboard, and go fishing. Lake Waramaug can be accessed at Lake Waramaug State Park where visitors can rent kayaks and canoes seasonally. For those who are more experienced in kayaking, the Shepaug River is a more challenging alternative, when the water is high enough for paddling.
View trail maps for boating and fishing
View the Town of Washington's Boat Ramp regulations
Kayaking at Lake Waramaug @travelbootphotography
Fishing in Washington @snoopy_the_toy_poodle
Find More Adventures in Washington
Make sure to also explore the Steep Rock Association's newest addition, Johnson Farm Preserve. Located in the southeast corner of Washington, the 52-acre Johnson Farm Preserve showcases several active agricultural fields, as well as a mix of sunny meadows and shady, open forests. 1.25 miles of hiking trails crisscross this landscape, offering breathtaking hillside views. View the Johnson Farm Preserve Trail Map
And here are more ways to enjoy outdoor adventures in Washington!

Photo credit: Top photo from Steep Rock Association.