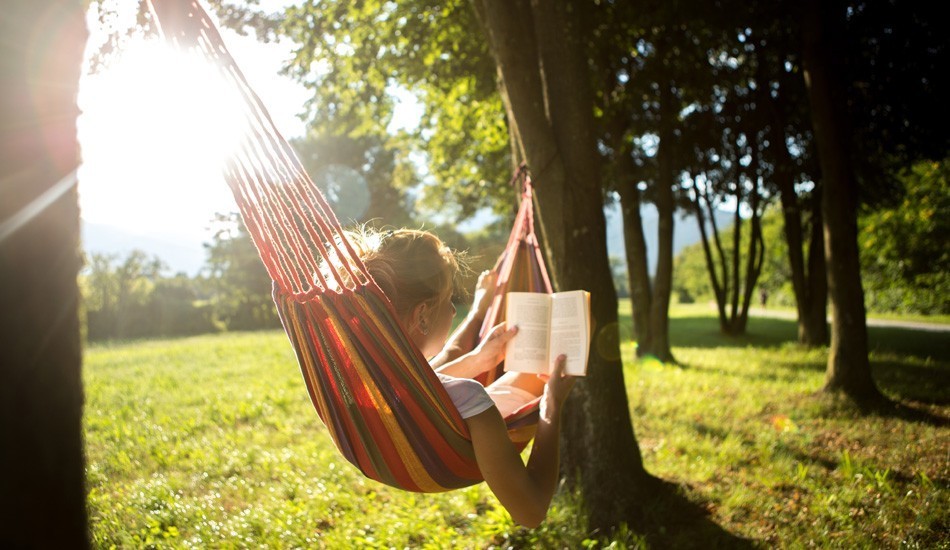 We are all so connected to our devices that it becomes difficult to unplug. We can all benefit from putting our phones down and replacing virtual reality with, well, actual reality. Washington is a wonderful place to do so, with authentic, memorable experiences. From hiking our majestic trails, to taking in an art show, to perfecting your yoga practice – a trip to Washington will undoubtedly help you unplug and unwind.
Be one with nature
Washington's physical beauty is unparalleled. Rolling landscapes and wooded hillsides mesh with rocky-high points and majestic farmland to create picturesque views from any of the town's five villages. No matter the season, Washington's natural surroundings are bursting with a richness just waiting to be explored. Come in the fall or early spring and check out one of the Steep Rock Association's many hiking trails. While in the summer, beat the heat by cruising around beautiful Lake Waramaug on a kayak, canoe, or paddleboard. For those ready to completely get off the grid, you can rough it at the campsites at Lake Waramaug State Park, overlooking the tranquil lake view.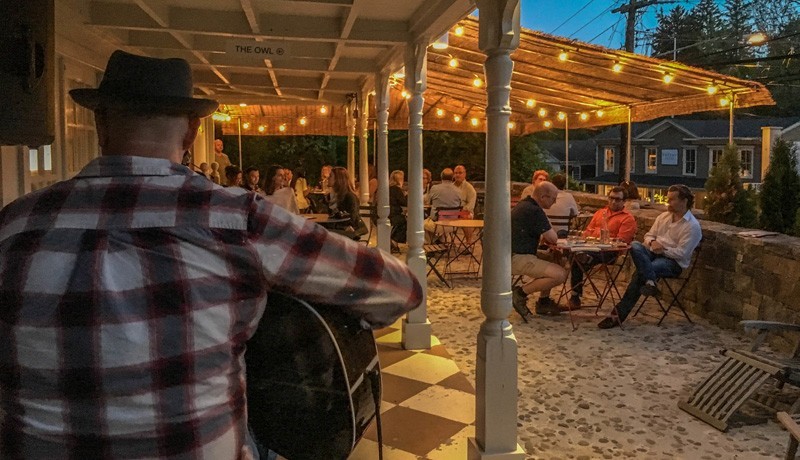 Recharge with music and chill
Music and a heavenly glass of wine help to soothe the mind and recharge the spirit. Plan your trip around a concert by the classical musicians of the Washington Friends of Music. Or, come and enjoy a casual performance by talented vocalists and musicians at The Owl Wine Bar or Hopkins Inn. New Preston's Owl Wine Bar has a wide selection of wine and beer that is perfectly paired with a delicious light menu and live music. Hopkins Vineyard has over eleven different varieties of grapes and offers a diverse collection of reds and whites that are sure to delight. New Preston's Owl Wine Bar has a wide selection of wine and beer that is perfectly paired with a delicious light menu and live music.
Relax with art
Let go of your devices and lose yourself in visual arts at one of Washington's fabulous galleries. The Washington Art Association hosts exhibits throughout the year that features varied artistic mediums by emerging and established artists. The gallery at KMR Arts focuses on vintage and contemporary photography. And the gallery at Judy Black Memorial Park and Gardens, right in the heart of Washington Depot, features art shows throughout the year.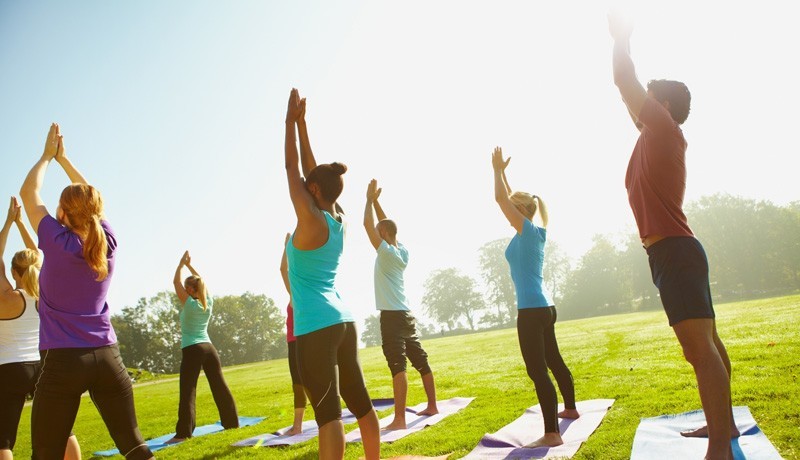 Stretch out the stress
Reduce stress and boost your mood at one of Washington's many yoga studios. Leave your phone behind and let the experienced instructors at Valley Spirit Cooperative & Wellness Center guide you in one of their yoga classes that are sure to leave you feeling refreshed. For a uniquely natural yoga setting, be sure to check out Waldingfield Farm where you will be able to stretch while overlooking majestic farmland from their yoga barn. If you would rather work it a bit harder, make a visit to New Preston Wellness for daily Pilates or Ride Indoor Cycling Barn for an energizing spinning class.
Outdoor therapy
In the fall, there is no better way to relax with family and friends than to go outdoors and pick apples from a local farm. Washington's Averill Farm is the best place to pick apples (and enjoy some delicious home-made donuts) and at New Preston's Starberry Peach Farm you can pick from 40 varieties of peaches. If you prefer someone else to do the picking, then visit the Washington Farmers Market at the Judy Black Memorial Park and Garden and enjoy the glorious bounty of local farmers.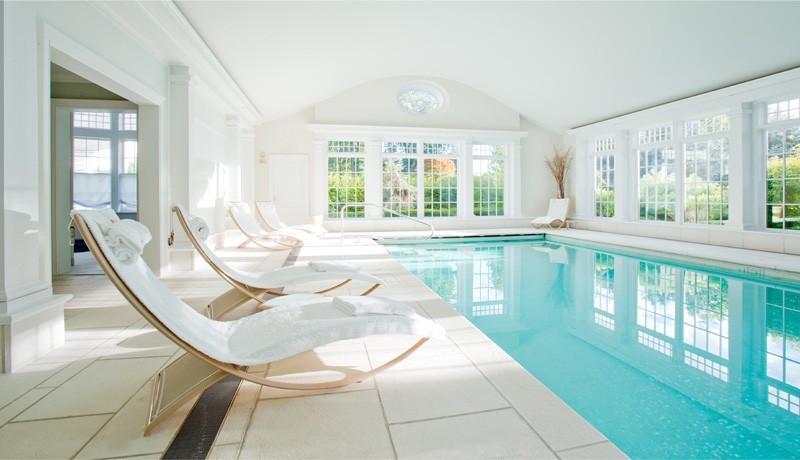 Massage away the worries
Washington is home to several amazing wellness centers that are dedicated to promoting peace within the individual. Valley Spirit offers a wide variety of therapeutic massages and healing treatments, including acupuncture and organic facials. Guests at the Mayflower Inn & Spa can take advantage of the wellness treatments at the hotel's luxury spa.
Opening Weekend at Hollister House
Stop and smell the roses
As the flowers start to bloom and the colors return to Washington, a great way to commune with nature is to take a garden tour at the renowned Hollister House. The beautiful flora and surrounding scenery at this classic English garden will wow even the most experienced horticulturist.