Spend Your Summer with ASAP!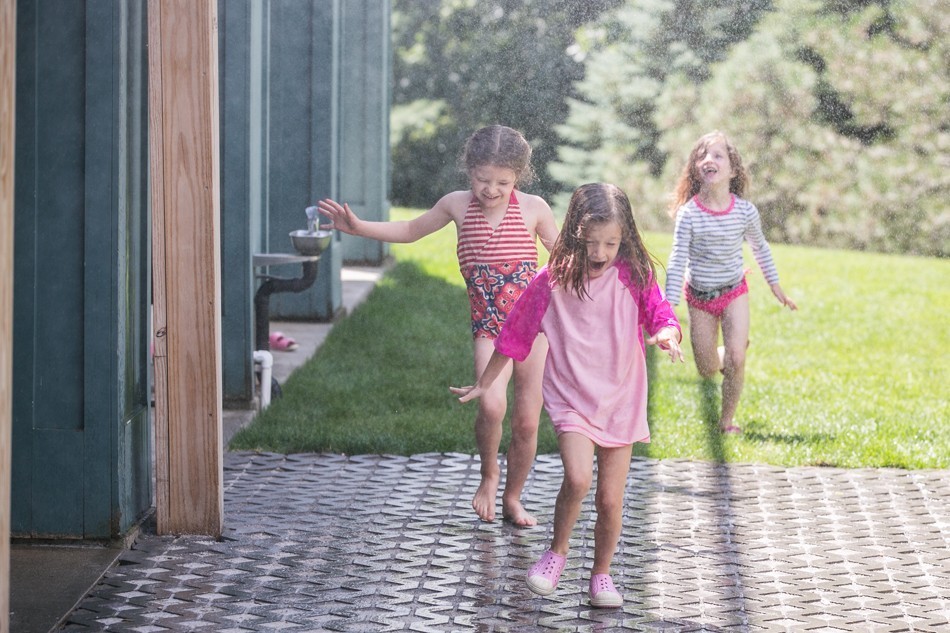 Play, explore, create, and have fun with ASAP! this summer! The organization has several exciting programs in July and August, including their summer arts camp, dance classes with Pilobolus, and an evening celebrating young writers. Now in its 20th year, ASAP! has taken their summer activities to a whole new level and wants everyone to join in on the fun. They promise that you will have an unforgettable summer!
Move, Sculpt, Shake It Up!
Get ready to have fun with ASAP!, Pilobolus, and Washington Parks and Recreation! During this one-of-a-kind free camp, children will move inside and out using all of their physical abilities and creative ideas. Pilobolus will take campers on a journey to explore all the possibilities of movement just like they do in their studio. Campers are sure to have blast while discovering new moves with friends!
Campers will also get to work with ASAP! teaching artist Jenna Robb to imagine, invent, and create some amazing giant sculptures! The camp will culminate in a public show featuring student creations at the beautiful grounds of the Five Senses Festival.
Please register here.
Celebration of Young Writers
ASAP! has been invited to join Pilobolus and their Next Generation: Young Voices program where writers, musicians, dancers, and creatives will be showcased at the company's newly established amphitheater during the Five Senses Festival. ASAP!'s top selected Young Writers from this past May will take center stage to perform their pieces. ASAP! invites you to join them in celebrating their Young Writers in a magical setting while getting the chance to also see other young artists embracing their chosen medium.
Move, Sculpt, Shake It Up!
Celebration of Young Writers
Summer Arts Camp
ASAP!'s renowned summer camp is back this year with even more opportunities for children of all ages to create some wonderful art as well as explore the outdoors! Children ages 4.5 to 13 will have the chance to work with professional artists and educators in visual arts, dance, drama, music, creative writing, circus arts, yoga, pottery, and science. They will explore and experiment with a common theme through individual and group projects.
For children ages 14 to 17, they will develop leadership skills through the lens of art, imagination, science, and collaboration. They will be able to attend classes in visual arts, printmaking, ceramics, theatre, movement, hand drumming, videography, and music. Students will also have the chance to select ASAP! Teaching Artists to shadow and learn about how they can choose a career that they feel passionate about.
ASAP! invites everyone to sign up for their summer camp!
Please register here.
ASAP! Summer Camp
ASAP! Summer Camp
Please come and join ASAP! this summer as they celebrate art, nature, community, and collaboration. For more information on these and other ASAP! programs, check out their website.
Move, Sculpt, Shake It Up!
July 22-26; 1:00 – 3:00 pm
Washington Primary School, Washington CT
July 27*; 11:00-2:00 PM
*Show on July 27th, 1:00 pm @ Five Senses Festival
Free Tickets with RSVP
ASAP!'s Celebration of Young Writers 
August 4; 5:00 – 6:30 pm
Five Senses Festival
Free Tickets with RSVP
Summer Arts Camp
July 29-August 9; 9:00-3:30 pm
Washington Montessori School, Washington CT
ASAP! is a social profit arts organization that reaches 9,000+ children a year throughout Connecticut. They are thrilled to be celebrating 20 years of fostering creative, hands-on learning through the arts.