Spring Shopping Guide to Washington and New Preston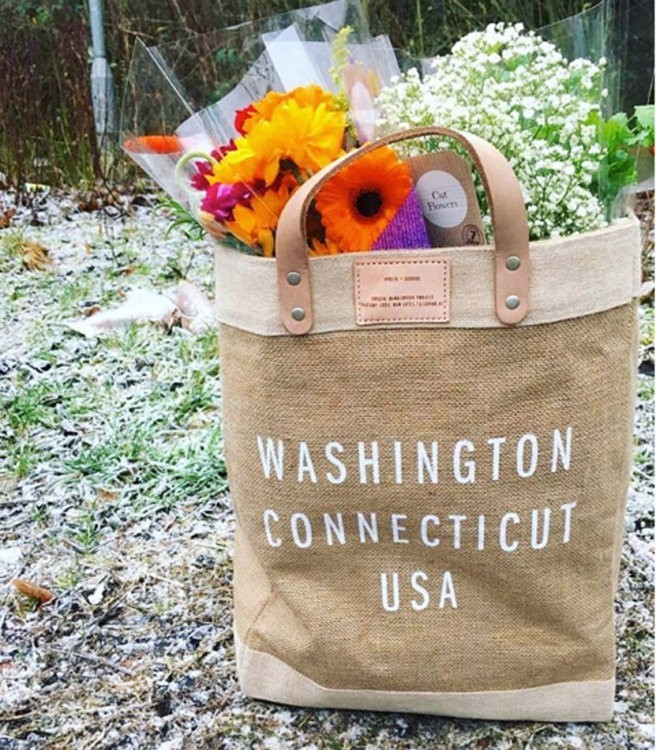 Photo Credit: George Home
Warm weather and sunshine brings out the best in Washington. Beautiful flowers and blooming trees accent our five villages and shop owners open their doors to welcome customers with new spring fashions, accessories, and decorative accents. There is truly no better place than the villages of Washington and New Preston to enjoy the changing seasons – and indulge in a little spring shopping spree. Check out a sampling of what our unique and highly curated shops have to offer this season.
Spring Shopping Guide
New Preston
Stop by Plain Goods and browse the new spring collections from Margaret Howell, Aspesi, Camoshita and Makie; beauty from Aesop and Rodin; curated vintage selection of furniture, tableware and decor; and Plain Goods exclusive Italian leather bags and accessories. Hit refresh just in time for warmer weather.
Privet House will be featuring the style FIGUE, a women's luxury lifestyle collection by Stephanie von Watzdof. Don't miss this collection, which will be available until June 23rd.
Need some help planning your next spring soiree? Check out D.K Schulman's collection of hand-made paper, stationery, gifts and so much more.
J. Seitz & Co. springtime selection will feature Matta, a ready to wear collection of lightweight cotton shirts, tunics, skirts, and dresses for women.
Photo Credit: Privet House
Photo Credit: Plain Goods
Take a trip to New Preston Kitchen Goods and stock up on all the kitchenware (and have-to-have gadgets) you will need to create a delicious spring feast.
Finely crafted Swedish furniture just arrived at Dawn Hill Antiques. Chairs, armoires, tables, and Gustavian clocks are among the selections now available. Get your fix of painted classic Swedish blue.
It's Sakura Season at Pergola! Back from a recent trip to Japan, check out their many new decorative pieces just in time for a fresh and lovely spring.
Photo Credit: Pergola Home
Photo Credit: J. Seitz & Co.
Washington Depot
The springtime has arrived at Newbury Place with a selection of beautiful floral dresses, elegant John Medeiros jewelry, and a new collection of versatile spring handbags.
Get your home ready for spring with beautiful vintage ceramics, pottery, and other chic decorative accents. Nothing says spring like the fresh combo of seagrass, raffia, and crisp blue & white!
Photo Credit: George Home
Photo Credit: Newbury Place
Indulge in a bit of retail therapy at Byrde + the b and browse through their collection of mid-century ceramics, European porcelains, art  – and pamper yourself with shampoos, soaps, candles, and jewelry. Spring treat: beautiful glass flower arrangements in white or peachy pink.
Prepare yourself for a classic New England spring with the colorful blues, pinks, and whites of the new arrivals at J. McLaughlin.
Explore Hickory Stick's selection of spring releases and bestsellers for a new read to enjoy outdoors while taking in some sunshine. (finally!)
Photo Credit: Byrde + the b
Photo Credit: Hickory Stick Bookshop
Looking for even more beautiful spring finds? Check out our complete listing of all the shops in Washington Depot and New Preston. Be sure to also browse through the Feature Events Calendar to see what other events are going on in Washington and New Preston this Spring. If you are in need of some ideas for a fun spring afternoon or weekend, take a look at our Spring Itinerary.
Want our weekend guides and latest events delivered right to your inbox?
Sign-up for our "What's on this Weekend" e-news.