This Summer in Washington Bucketlist: 2023 Edition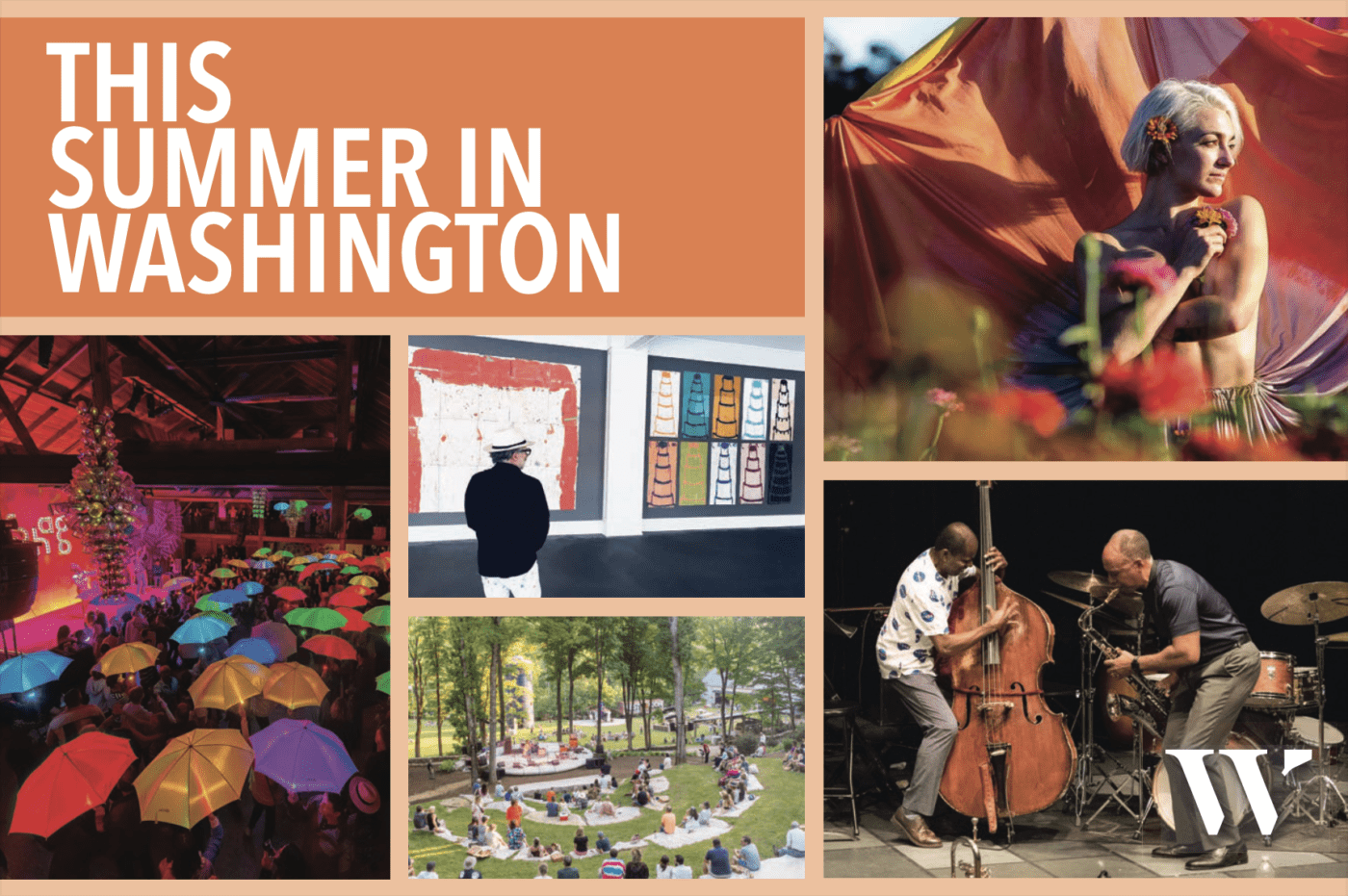 Get ready for an amazing summer in Washington!
From art exhibits to outdoor concerts, cultural festivals, art workshops, family-friendly activities, and much more – there's something for everyone! We are excited to share Washington's Summer 2023 Postcard with you and we invite you to explore all the unique arts and culture events coming up this summer.
Download the Summer 2023 Postcard here
This summer's exciting events:
Community Block Party in the Depot – June 2, 5:30
Outdoor Movie Nights @ Judy Black Park – June 2, July 7 & 15, Aug 4 & 18, Sept 1, Dusk
Hollister House Garden First Fridays – June 2, July 7, August 4, 6:00–8:00
ASAP! Celebrates Joy! @ Frederick Gunn School – June 3, 6:00
Music on the Green – Starts June 9th, Friday evenings in June & July, 6:30
Family Day @ Hollister House Garden – June 11, 1:00-4:00
Judy Black Park FUNraiser Concert @ Town Hall – June 17, 4:00
Pilobolus Ball @ Frederick Gunn School – June 17, 8:00
Pilobolus Family Day @ Frederick Gunn School – June 18, 2:00-4:00
Spring Hill Arts Gathering (SHAG) – June 22 – 25
Pride in the Hills @ SHAG – June 23, 5:00-10:00
Litchfield Jazz After Work Concerts – July weeknights
Farmers Market with Live Music @ Judy Black Park – Saturdays July & August, 9:30-12:30
Washington Green Fair – July 8, 9:00-2:00
WAA Summer Solstice Party, Fiesta al Fresco @ the Pavilion – July 22, 6:00-10:00
Summer Country Concert @ Town Hall – July 22, 5:00
Litchfield Jazz Festival @ Frederick Gunn School – July 28-30
Shakespeare in the Litchfield Hills "Wanda Loves William" @ the Pavilion – August 5, 5:30
Common Ground with Jane Whitney – August 10 & 20, Sept 10 & 24
WFM Classical Concert Festival @ FCC – August 18 & 25, Sept 1 & 8, 5:30
Concert "Widely Grown" @ Judy Black Park – August 19, 4:00
Music at Hopkins Vineyard – Saturdays & Sundays, 2:00-5:00
Gunn Historical Museum – Thursdays to Saturdays
Institute for American Indian Studies – Wednesdays to Sundays
Hollister House Garden – Wednesdays to Saturdays
Washington Art Association Gallery – Wednesdays to Sundays
Judy Black Park Art Exhibits – Through the Summer
Music on Main @ the Smithy Café – Through the Summer
Music at The Owl, New Preston – Through the Summer
View all upcoming events on our Events Calendar
Download the Summer 2023 Postcard here
We wish everyone a happy summer in Washington! Share your photos with us at @explorewashingtonct for a chance to be featured