Washington Harvest Festival – A Favorite Town Tradition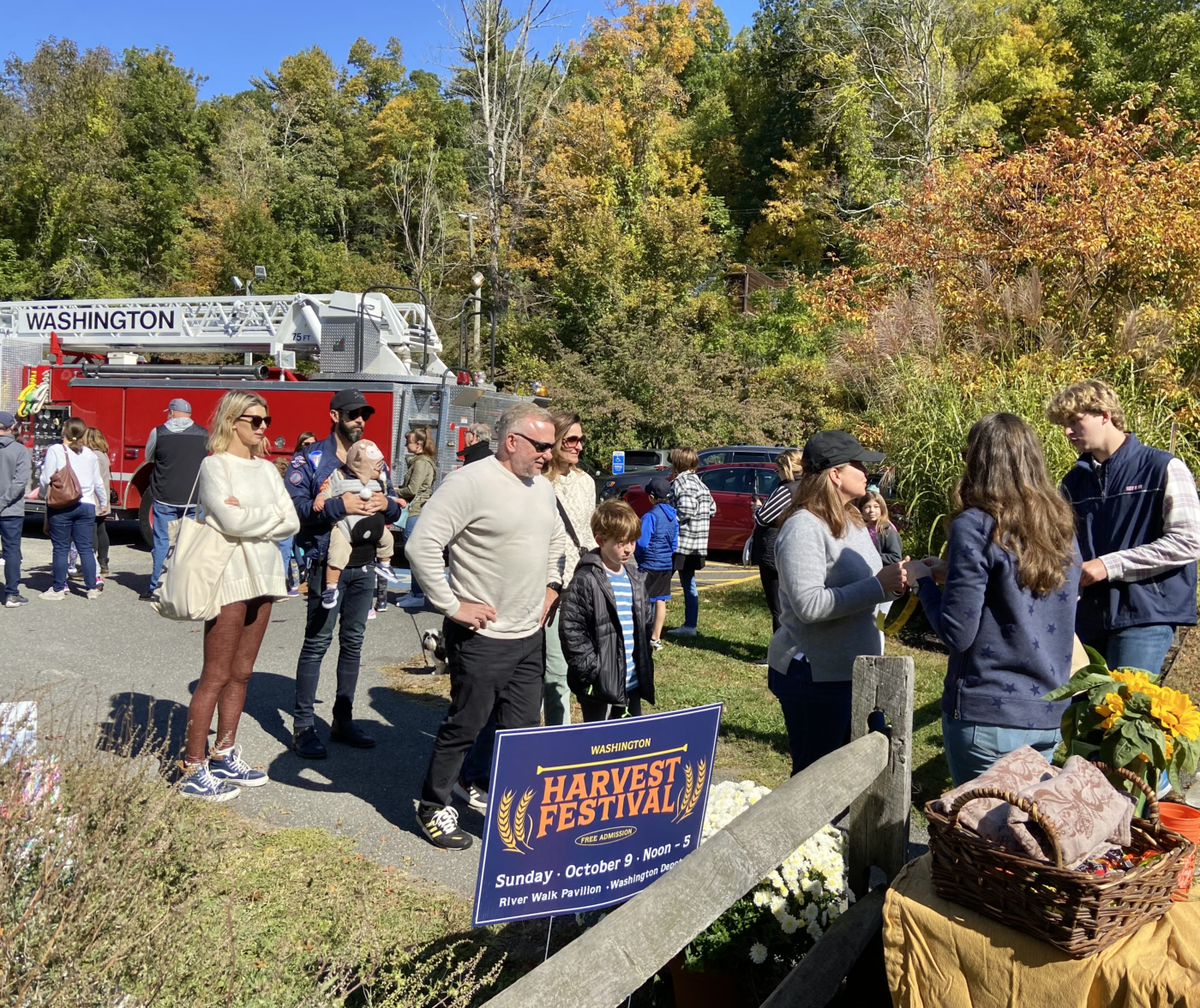 Washington Harvest Festival 2022
An example of our town at its best – the Washington Harvest Festival brings together amazing people, organizations, and local businesses for celebration of community, and good ol' fun. From 11th generation Washingtonians, to the most recent arrivals in town, residents from down the road, and visitors from afar – everyone came together on a sunny autumn day amongst the splendid turning foliage to enjoy food, drink, music, and family fun. Thank you to Washington Parks & Rec and Washington Business Association for organizing this favorite annual event.
Here's a glimpse of this year's 5th Annual Harvest Festival… and stay tuned for next year!
Visitors lining up for the fun to begin!
A warm welcome from the Town of Washington
Everyone got to vote for their favorite scarecrow in the beloved Scarecrow Contest
Washington Supply Co.'s Scarecrow
Three Witches by Shakesperience
Washington Ambulance Scarecrow
Cub Scouts Scarecrow
Children were excited for train rides and to experience a ride around town on the Washington Fire Truck
Train rides at the Washington Harvest Festival
Families got a chance to take a ride on the Washington Fire Truck
And families got a chance to go through the corn maze and participate in pumpkin carving
Where's Waldo Corn Maze for the kids
Pumpkin carving station
The adults got to enjoy the food trucks, drinks, and catching up with friends!
Food trucks were a hit at the festival
Friends enjoying the autumn sunshine at the Harvest Festival
Thank you to all the vendors who participated and everyone who joined us at the Washington Harvest Festival this year!
So many interesting vendors participated
Washington's Depot Dog greets the four-legged visitors with treats
Gunn Memorial Library's table at the festival
Visitors from all around
Hopkins Vineyard
Spring Hill Vineyards
We'll see you at next year's Harvest Festival!
If you have photos you'd like to share, message us or tag us on social media @explorewashingtonct