Washington Transforms into Stars Hollow for a Day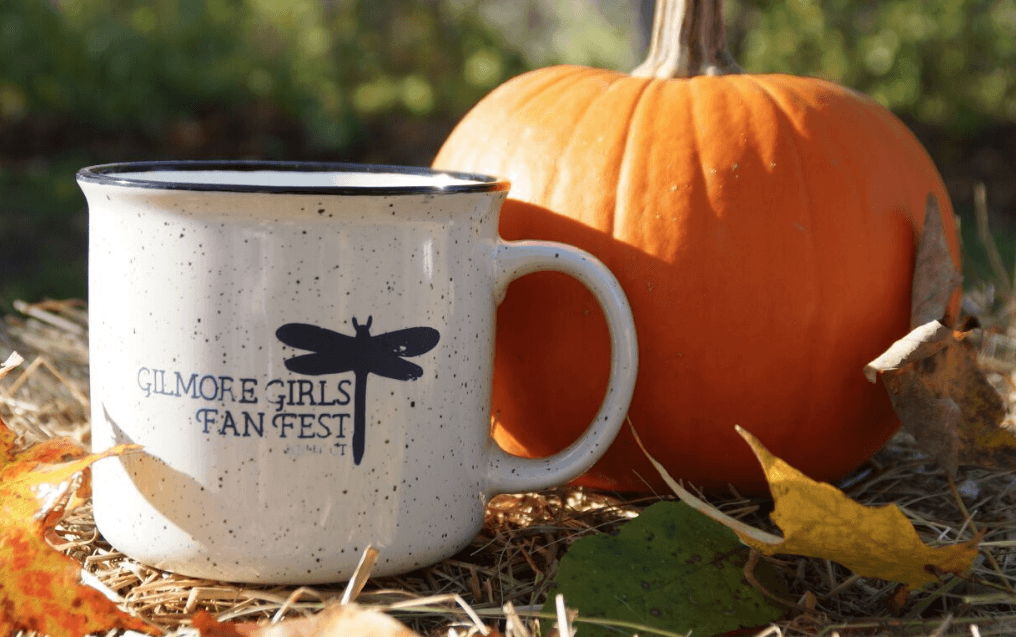 Photo: Gilmore Girls Fan Fest
Did someone say Stars Hollow? All of you Gilmore Girls fans out there, you heard that right. This September, the Gilmore Girls Fan Fest is coming to Washington!
From September 27th – 29th, Gilmore Girls fans will get to experience "the real Stars Hollow" across the charming small towns of Kent and our own Washington Depot and New Preston. We are excited to be greeting fans with open arms and a cup of our strongest coffee as the bus tour comes through Washington on September 28th!
Let the fan fun begin
First on the tour is the Mayflower Inn & Spa where tour participants will be escorted to the garden area for coffee and cookies. For those of you who didn't know, legend has it that our beloved town of Stars Hollow came to fruition after writer Amy Sherman-Palladino stayed at the Mayflower Inn right here in Washington. From there, Amy was inspired to string together the storyline of all our favorite characters, and so came to be Gilmore Girls.
The Mayflower Inn & Spa
Photo: Mayflower Inn & Spa
The Depot
The town that sparked it all
Next, fans will be able to stop by the Farmer's Market at Judy Black Park, and go to "Doose's Market" – better known to us as the Washington Food Market – for samples of Zero Prophet Coffee, apple cider donuts, and a selfie stop with all the series iconic items: corn starch, Mallowmars, and Red Vines. Gilmore Girls fans will know exactly what we are talking about!
Meanwhile, Newbury Place will have on hand lots of fun Gilmore Girl merchandise and gifts, jewelry, and clothing, as well as providing a specialty coffee drink for those who can't help but embrace their inner Lorelai with more coffee.
Washington Supply will also transform their window into Luke's Diner, allowing fans an opportunity for pictures they can't miss!
The Stars Hollow experience wouldn't be complete without a Town Troubadour, so keep your eyes open and follow the music, you never know where he will show up!
As for the bookworms out there, we didn't forget about you! The beloved Hickory Stick Bookshop will be hosting a Rory giveaway to fans, and providing the small town bookstore feel of Stars Hollow.
Throughout the day, fans can enjoy some great food at Marty's Cafe, The Pantry, Washington Pizza, and the GW Tavern. Marty's Cafe and The Pantry are the best places in town to stop in for a coffee, and we know all fans will appreciate the charming feel and "Luke's Diner" experience with endless choices of breakfast and sandwiches. We know all our dining locations will serve as a great reminder to all Gilmore Girls fans of how their beloved Stars Hollow came to be.
New Preston
Small Village. Big Shopping.
Over in New Preston, fans will also be able to enjoy a hot cider special at 9 Main, the perfect beverage for an autumn day in Stars Hollow, and browse around boutique and home goods shops including J. Seitz & Co., Privet House, DK Schulman, and Plain Goods – with special discounts for Fan Fest participants!
Photo: Plain Goods
Photo: Privet House
9 Main Bakery will offer hot cider, perfect for an autumn day in Connecticut and the Owl Wine Bar will offer a specialty drink crafted just for Gilmore Girl Fan Fest guests.
Last on the tour will be the Hopkins Vineyard, which is offering Gilmore Girls fans an opportunity to go to their own Secret Bar, participate in a wine tasting, and test their memory with Gilmore Girl trivia!
Let's also not forget to mention the special guests joining fans back in Kent. That's right – Gilmore Girls fans will have a chance to meet Miss Patty (Liz Torres), Mrs. Kim (Emily Kuroda), Caesar from Luke's Diner (Aris Alvarado), Robert from the Life and Death Brigade (Nick Holmes), among others!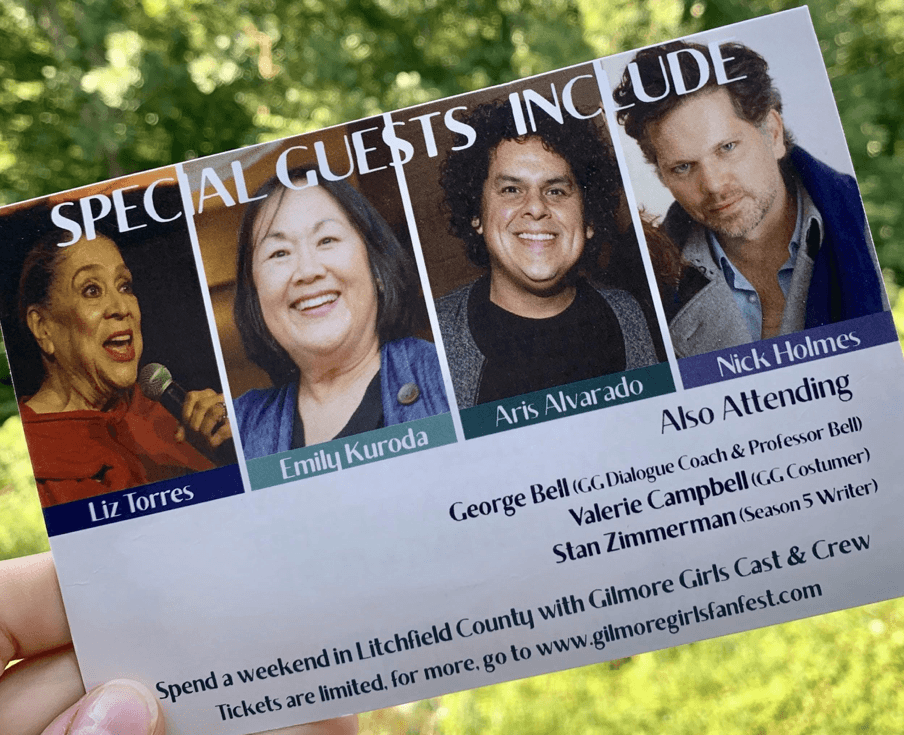 Photo: Ola Szczesna