What Makes Washington Special Every Day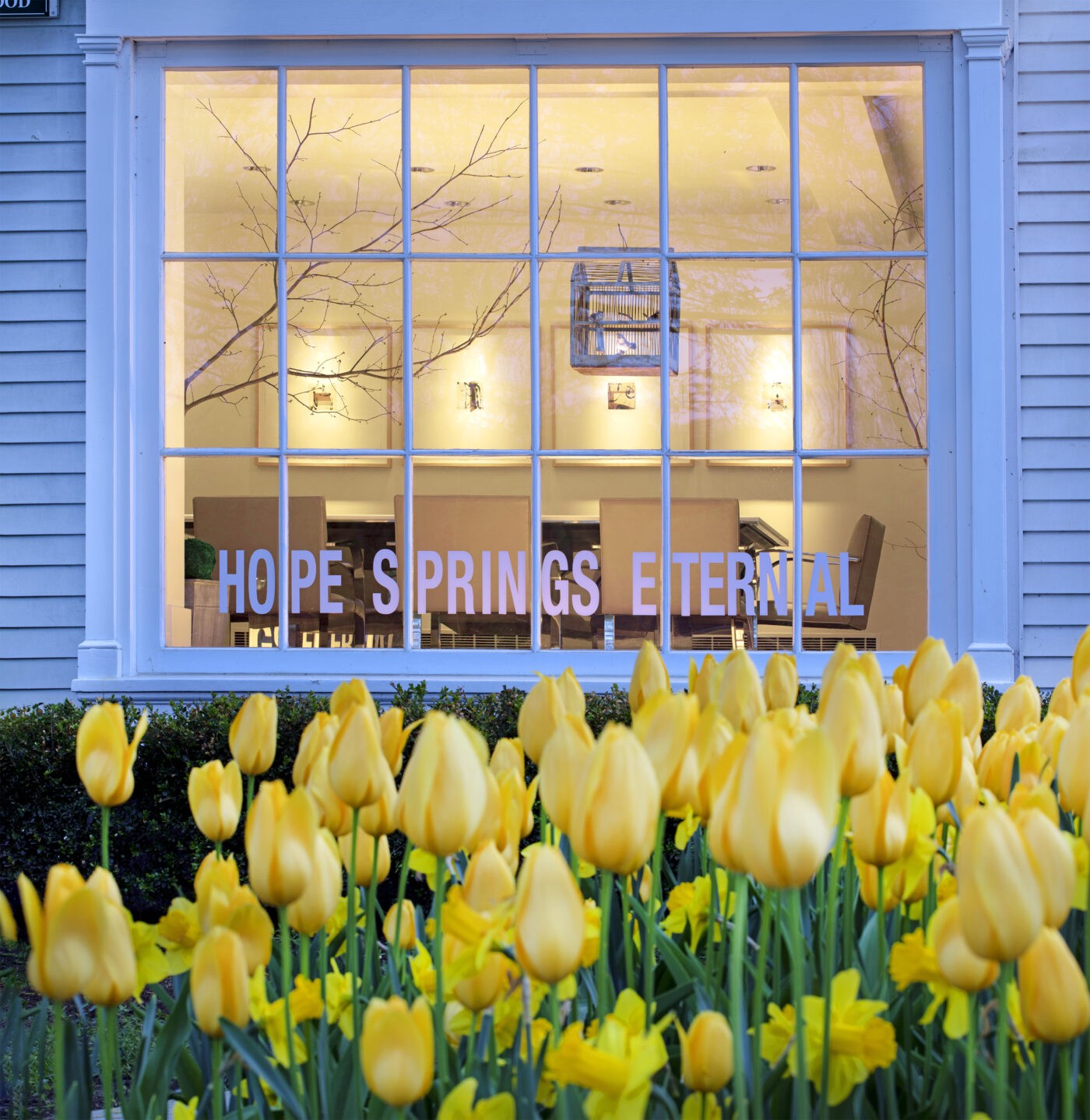 Photo of Bouyea & Associates by Visko Hatfield.
A note from First Selectman, Jim Brinton.
June 1, 2020
How quickly things change. In the last edition of "What's Happening in Washington" we were focused on all the excitement of beginning a new decade. We had laid out our goals for road and bridge work, infrastructure improvements, beginning the budget process and gathering input from townspeople for the planned community/senior center.
Not long after publication of that newsletter we were confronted with the COVID-19 pandemic and things seemed to be turned upside down. We rapidly shifted gears to adjust to the "new normal". Protocols were put in place for all facets of how our town would function and how we would keep our residents safe. It has been a steady routine of communications with State officials, area Department of Health, our first responders and all of our town employees. As is the case around the country and indeed the world, Washington had to cope with many unexpected hurdles. We've had an understandable influx of long term visitors, all of our students have had to adjust to "distance learning" and we've all been touched by the severity of this disease as it's taken a toll on people in our community.
What simply cannot be overstated is Washington's response these past five months. Every individual, every organization and every business in town answered the call when confronted with the COVID-19 pandemic. People of all stripes have gone above and beyond to ensure that Washington, as we've always done in times of crisis, remains a tight knit community. Volunteers have generously given of their time to ensure that our most vulnerable residents receive any assistance needed, our business community continues to keep in place the needed protocols as we continue to safely reopen Washington and all of our town employees have taken on additional duties to ensure town business continues.
All of the initiative's I mentioned in my opening remarks continue to be worked on even if there were interruptions and perhaps an altered pace. This is encouraging and it shows that there is light at the end of this Tunnel. We will continue to be a community that takes care of each other and looks out for those in need. I am blessed to see examples of what makes Washington special every day. We will get through this together.
Stay well,
Jim Brinton
First Selectman
Town of Washington
Photo credit: Bouyea & Associates and their "Hope Springs Eternal" window display, part of the Washington Gems Treasure Hunt. Photo ©2020 Visko Hatfield.