A Colorful Roadtrip to View Peak Fall Foliage in Washington, CT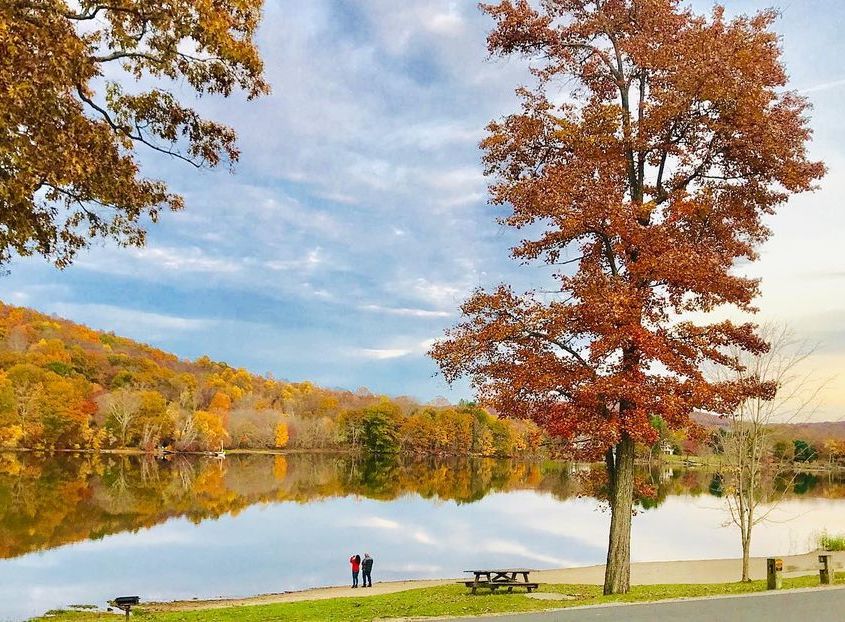 @ekordway
Autumn is a truly extraordinary time in New England. Among the picturesque rolling hills of Litchfield Country is our charming town of Washington, Connecticut. Although a true destination in every season, we'd be remiss not to highlight the spectacular beauty of Washington in autumn. This magical season is when the air is crisp, flavors are rich, and our world transforms into gorgeous shades of yellows, oranges, and reds all around. We invite you to explore and perhaps even fall in love with the town of Washington this season! Take a look at our ultimate fall itinerary to guide you during your adventure in town.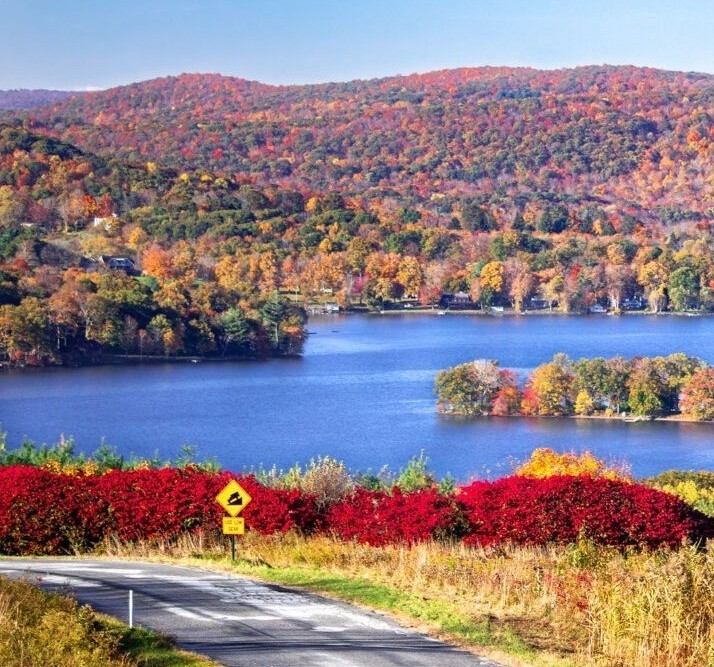 Plan Your Trip this Fall
Washington is truly a breathtaking place to visit when it reaches its peak foliage season in October. For the best time to visit during this gorgeous season, make sure to take a look at the 2023 Fall Foliage Report by the Connecticut Department of Energy and Environmental Protection (DEEP).
Washington Depot
As one of the villages of Washington, the Depot is full of classic New England charm and a great place to take in the scenes of fall and explore the unique shops, eateries, and galleries of Washington. While you're in the Depot, enjoy a cup of pumpkin spice and a pastry at Marty's Cafe, stroll through Judy Black Memorial Park and Gardens, and take a peak at the latest exhibit at the Washington Art Association & Gallery. Visit the charming shops of Washington Depot, including the Hickory Stick Bookshop, Five Janes, Depot Dog, and others. You can even pack a lunch and enjoy a fall picnic at the tables by the Shepaug River as you soak in all the vibrant colors of fall.
@bowmanphoto
@heleneinbetween
Lake Waramaug
The scenic views of Lake Waramaug are full of spectacular colors and are not to be missed during autumn – you'll want to make sure to bring your camera! Visit Lake Waramaug State Park and enjoy a stroll along the lake's edge to view the magnificent colors that glimmer in the water's reflection. The scenic loop around Lake Waramaug is primarily flat for walking, running, or biking, or you can get a closer look by getting out on a kayak or canoe to experience nature's beauty up close.
@balancedsociopath
@balancedsociopath
Hidden Valley Preserve
The Henry David Thoreau Footbridge at Hidden Valley Preserve is a favorite spot in Washington during all seasons, but especially during the fall. Just a short walk from the parking lot, you'll find a welcoming view of this iconic bridge with quotes from Thoreau's writings inscribed along the handrails. From either side of the bridge, you find scenic views of fall foliage that reflect over the rush of the river.
View from Waramaug's Rock
For a breathtaking view of the rolling hills of Litchfield County, make sure to make your way to Macricostas Preserve and take the trail up to Waramaug's Rock. The view from the top is unmatched during the autumn as you get panoramic views of Lake Waramaug and the surrounding countryside. To get to Waramaug's Rock, follow the Yellow Circle Trail for a rewarding 45-minute hike.
Washington Green
The historic Washington Green is a perfect spot for those who love colonial architecture in a traditional New England setting. History buffs out there will also appreciate the homes and buildings designed by architect Ehrick Rossiter, which have been well-preserved and offer a view into the history of a quintessential American town. While you're there, make sure to visit The Po Cafe for a fabulous lunch or fall-inspired beverages as you take in the picturesque views of the town green. And then, stroll over to the Gunn Historical Museum and learn more about Washington by viewing the award-winning exhibit: Washington CT – An American Story.
@phantomflyernyc
@thepocafe
New Preston Village
Next, make sure to head over to New Preston, a charming village composed of one-of-a-kind boutiques, shops, and eateries. as you walk along East Shore Road you'll find a gorgeous waterfall located behind the shops. Head over to the observation platform to take in the alluring views of New Preston Falls surrounded by magnificent shades of fall. You can also enjoy beautiful seasonal displays in the windows of each shop, and stop by for a bite to eat at The Smithy Cafe or The Owl.
@ebensdorf
@phantomflyernyc
Averill Farm
Located in the heart of Washington on a scenic hilltop, Averill Farm is a 10th-generation orchard that specializes in growing apples and pears. This 260-acre property offers gorgeous views of the hills of Litchfield County during the fall season. Come out to the farm to enjoy apple picking for a traditional fall experience with incredible scenery. And while you're there, make sure to try their famous apple cider donuts! Their farm stand also includes specialty goods such as homemade pies, jams and jellies, honey, cheeses, and more.
Afternoon at the Vineyards
A crisp fall day is a perfect time to enjoy relaxing at the picturesque vineyards in Washington. Enjoy award-winning wines, live music, charcuterie offerings, and a gorgeous sunset overlooking Lake Waramaug at Hopkins Vineyard. Or head over to Spring Hill Vineyards for a unique experience as you enjoy their wine offerings and explore the property's everchanging art exhibits, including the Bee Brook Grotto installation at the top of the Spring Hill Silo.
@melsellsct
@springhillartsgathering
Hollister House Garden
Hollister House Garden is undoubtedly one of Washington's "can't miss" gems! The garden is an American interpretation of a classic English garden, situated in the hills of Litchfield County. This time of year, you can view glorious autumn foliage and the last of the season's blooms, including dahlias, daylilies, blue mistflowers, and more. Hollister House Garden is open for regular visiting hours until Saturday, October 7th.
Hollister House Garden in the fall
@hollisterhousegarden
Scenic Roads
And finally, there's always time to enjoy a scenic drive around town! The fall season is the perfect time to admire Washington's natural surroundings and picturesque views of wooded hillsides, beautiful meadows, and breathtaking scenes of all the warm shades of autumn.
View all the best scenic roads in Washington and take a look at our Leaf Peeper's Guide to Washington's Fall Foliage
@byalexandrabarnes
@michaelbenabib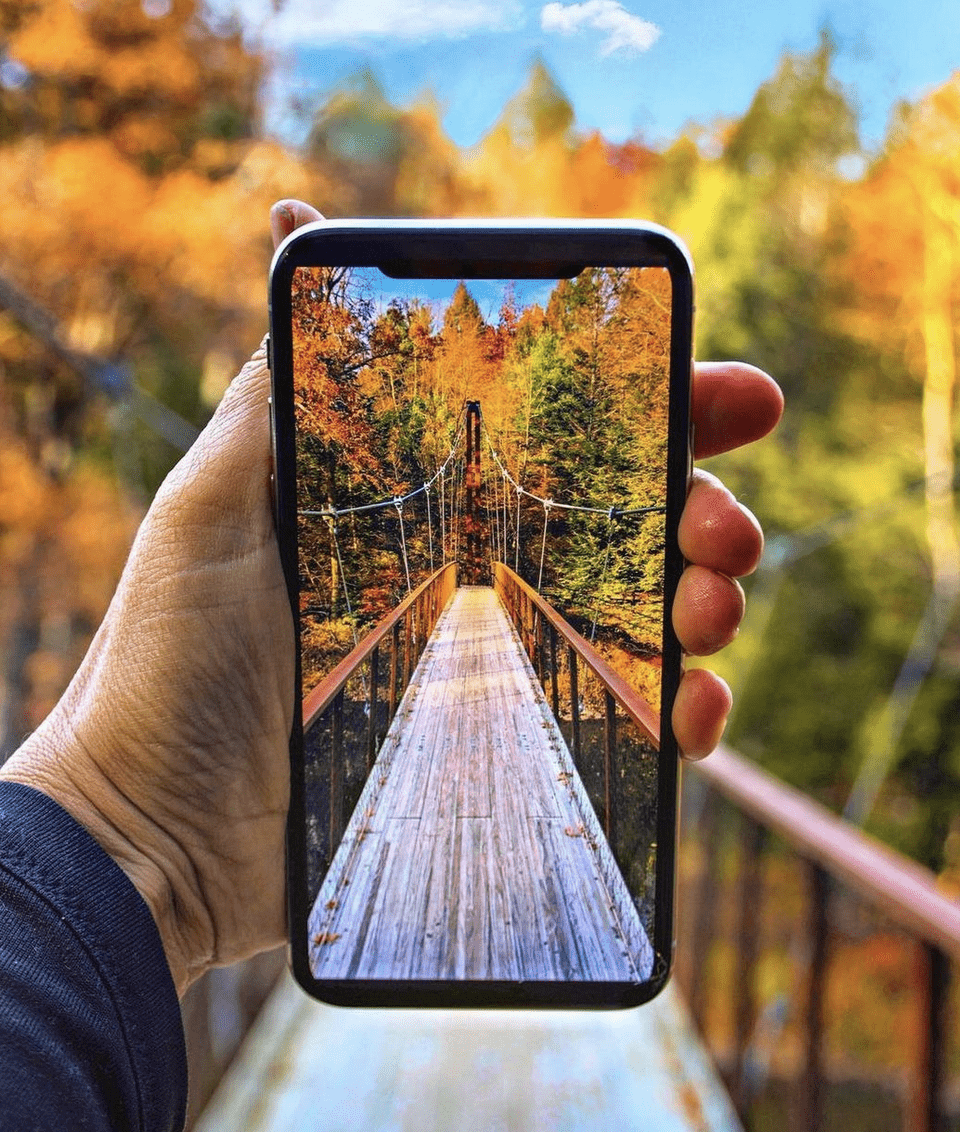 We hope you enjoy the spectacular views of Washington this fall! Share your photos with us by tagging @explorewashingtonct