A Different Kind of Thanksgiving this Year in Washington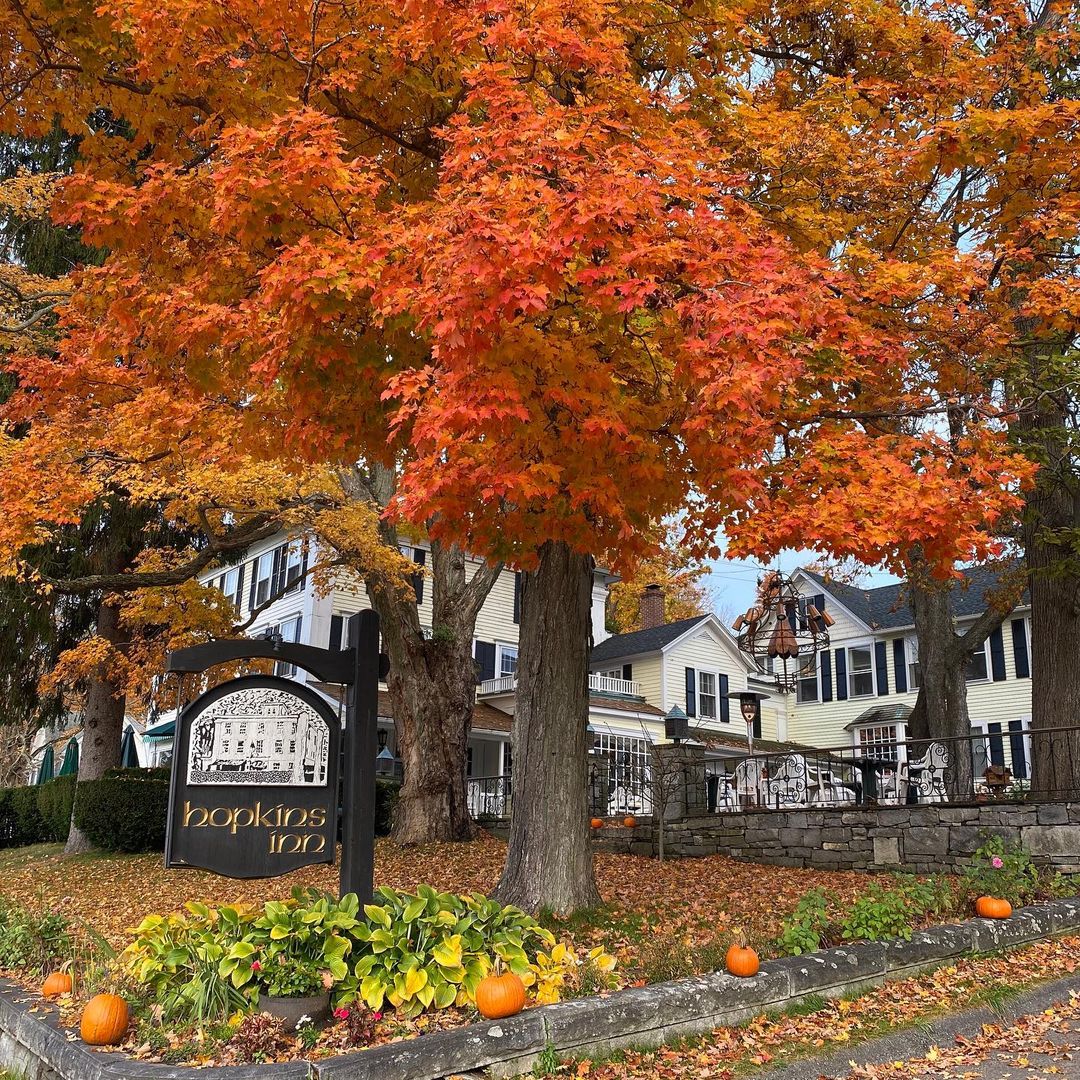 Thanksgiving may look different for some of us this year, but there are many ways to enjoy Turkey Day in Washington and make it a memorable weekend. From our art galleries, to catering options, and the beautiful outdoors – add a little adventure to your Thanksgiving weekend in Washington.
Feast your eyes
Washington is home to incredible local art galleries. There are several art exhibits open during Thanksgiving weekend, including Christopher Russell's Exhibit at KMR Arts, Megan Marden's "Recent Paintings" at the Gunn Memorial Library's Stairwell Gallery, and the Washington Art Association's "Never Normal" Holiday show, opening November 27th. To see a lineup of all the fantastic art shows going on this weekend, take a look at our featured events calendar.
Take a hike
If you enjoyed yourself a little bit too much at Thanksgiving dinner, you can walk it off at one of the picturesque preserves of the Steep Rock Association. Take in Washington's breathtaking scenery and get one last glimpse of the waning fall colors before winter arrives. For the best views, take a look at The Best Hikes in Washington.
Shop local
Explore the curated, world-class shopping in Washington and get a head start on your holiday shopping. The renowned shops of New Preston and Washington Depot offer unique gifts for everyone on your holiday list, especially the ones who already have everything! Take a look at the best ways to shop in Washington this holiday season in our latest, "Shop Washington: A One-of-a-Kind Shopping Experience."
Enjoy a stress-free Thanksgiving meal
Why not let someone else do the cooking? Enjoy a complete turkey dinner with all the fixings with takeout from the Hopkins Inn or the The Community Table. At The Mayflower Inn & Spa will be hosting a Thanksgiving in the Countryside from November 25th – 29th with special activities. Take a look at the Thanksgiving Catering Menus from The Smithy, The Washington Food Market, and The Pantry. You can also enjoy a glass of wine at Hopkins Vineyard Thanksgiving weekend and enjoy the breathtaking views!
Family fun events
There will be several exciting family events going on in town this month. The Gunn Memorial Library hosts virtual programs on Saturdays to engage the kids in festive activities, and you can tune in virtually with your little ones for Storytime with The Hickory Stick Bookshop. And keep an eye out for upcoming information about the Holiday Sale at The Judy Black Memorial Park and Gardens happening Thanksgiving weekend! For all upcoming events, take a look at our Featured Events Calendar.
Celebrate Culinary Washington
This Thanksgiving, try a new recipe from fellow Washingtonians! Check out our series of Thanksgiving recipes from around town in "A Washington Thanksgiving: Community Recipes from Our Table to Yours". And let us know if you try any recipes by tagging us at @explorewashingtonct.
Give Back
Giving back is more important than ever, as many people have been affected by the pandemic.
Pie Sale: This November 22nd, the First Congregational Church of Washington is holding their Pie Sale to benefit the local food banks.
The Washington Community Fund is providing complete dinners for Thanksgiving and Christmas for families here in town, please mail donations to: Washington Community Fund, P.O. Box 1213, Washington, CT, 06793. If you have questions about other ways to help, call the Selectman's office at 860-868-2259.
Washington Council of Congregations will be holding another Drive Through Food Drive during the Holiday in the Depot on December 11th. You can drop off nonperishable food, cleaning supplies, personal care items, or cash donations for the Food Banks in Washington/Warren and New Milford to help those in need this holiday season.
Let us know how you spend your holidays in Washington by tagging us at @explorewashingtonct.
And Happy Thanksgiving from Explore Washington CT!