A Guide to Father's Day in Washington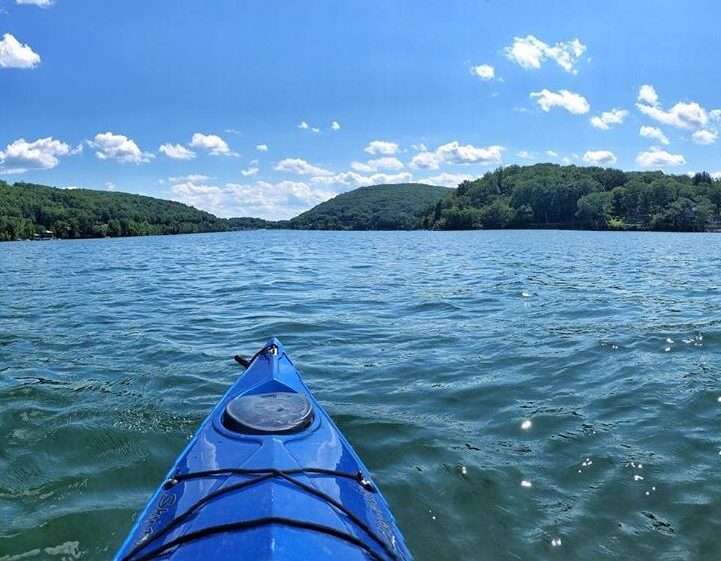 Kayaking on Lake Waramaug @marissagostini
Make sure to plan for a great Father's Day this Sunday, June 21st! We have put together some ideas for you and your dad to enjoy while in Washington, from the latest openings in Washington, to fun experiences to enjoy together and some locally-sourced gifts for dad.
Enjoy the beautiful warm weather on Father's Day weekend by exploring the best of Washington!
Head over to Hopkins Vineyard, where you can have an outdoor picnic with wine and cheese platters as you enjoy the views and sunshine overlooking Lake Waramaug. Or, if you prefer to be closer to the water, take dad fishing at the lake and test your luck or drop the kayaks in Lake Waramaug and enjoy the pristine scenery!
If dad loves history make sure to go to The Institute for American Indian Studies to learn about American Indian culture in their Outdoor Museum Experience, or register to go to by the Gunn Historical Museum to view the three-time award-winning "Washington, Connecticut – An American Story" exhibit.
Get inspired with some art! In Washington Depot, Barbara Vaughn's "Apart Together" Exhibition is available by appointment at KMR Arts, or you can view the Washington Art Association's Members Exhibition & Sale online and see if anything catches dad's eye – or even sign dad up for an online art class!
And best of all, Father's Day weekend is the last call for the Washington Gems Treasure Hunt. Take a stroll through the Washington Green, The Depot, and New Preston Village to search for letter clues in the windows of our shops. If dad likes to be competitive, see who can figure out the secret phrase first! And make sure to submit your clue sheet to the Washington Business Association to be entered to win a prize! Download map to get started.
Hopkins Vineyard. Photo credit: @hopkinsvineyard
Gunn Historical Museum's "Washington CT - An American Story" Exhibit
While you're doing the Washington Gems Treasure Hunt, you can also hunt for a gift for dad! Be sure to pick up a custom beard/shave kit from Byrde + the b to do at home, or pick up a gift card as they are re-opening on June 16th for treatments at BYRDEMAN. The Hen's Nest also has unique pieces from local artists and gifts for dad in their window display, so be sure to stop by to see if anything catches your eye for dad. And surprise dad with a Father's Day Bundle of new books and novels tailored specifically for him from the Hickory Stick Bookshop!
In New Preston, you can pick up a Shinola watch from Privet House, a Filson tote bag from J.Seitz & Co., or quality fashion accessories from Plain Goods. If dad loves to cook, check out the grill and grill accessory options at Washington Supply Co. to get full enjoyment out of an outdoor barbecue this summer or up the barbecue game with the Big Green Egg grill and smoker!
For more ideas, explore all the shops of Washington and New Preston.
BYRDEMAN at Byrde + the b.
Shinola watches. Photo credit: @privethouse
For a Father's Day dinner, enjoy a meal together at any one of our restaurants offering outdoor dining – just be sure to make a reservation!
You can also get curbside pickup from any of Washington's wonderful restaurants.
Photo credit: @owlnewpreston
The White Horse Tavern
We hope everyone enjoys an eventful Father's Day weekend and we look forward to seeing you in Washington! Let us know how you spent your Father's Day weekend by tagging us @explorewashingtonct