A Perfect Family Day Trip to Washington, CT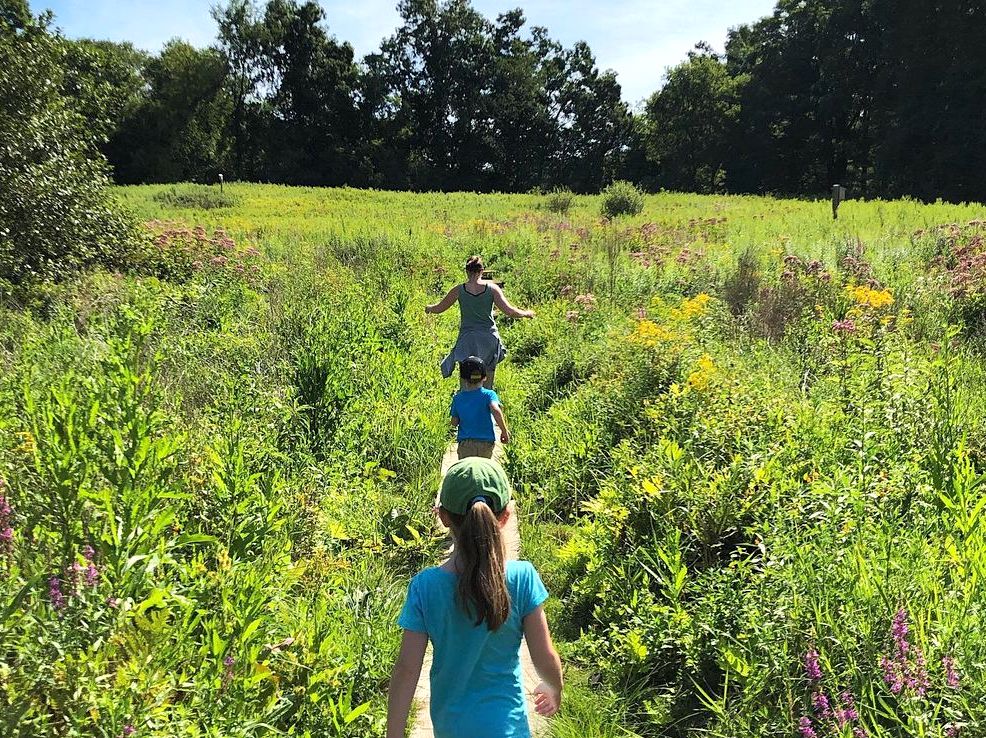 @jpatricksrbr
Washington is a town filled with many family-friendly activities that will surely make for lasting memories with your loved ones. From catching beautiful views and driving through scenic roads throughout the five villages, to exploring the great outdoors on our hiking trails, getting inspired by the arts and culture around town, and taking part in exciting festivals and events all year round. There are many amazing ways to enjoy your time in Washington for all ages and interests!
Take a look at all there is to look forward to this fall during your family day trip to Washington:
Visit the local farms
Washington is home to some of the best farms in the area, so make sure to set aside a couple of hours to explore the local farms! Enjoy apple picking and fresh homemade cider donuts at Averill Farm, visit the Farm Stand to pick out a variety of fresh seasonal produce at Waldingfield Farm and Starberry Farm, or take a stroll through the Washington Farmers Market at Judy Black Park to find a wide selection of local fruit and vegetables, pasture-raised meats, baked goods. gourmet cheeses, and more.
View all the local farms in Washington
Averill Farm @krysta.holland
Starberry Farm by @lindseyvictoriaphotography
Explore the best hikes and views
Washington is filled with hiking trails and scenic roads that offer gorgeous views in every season. Whether you're looking for an easy walk or a challenging hike, there's a suitable trail for every age and experience level.
For an easy hike, visit the Thoreau Bridge at Hidden Valley Preserve and take a nature walk on the surrounding trails along the Shepaug River. Or head over to Lake Waramaug State Park to enjoy a walk around the lake with picturesque views. For a moderate challenge, make your way to Macricostas Lookout where you'll find the lookout point of the gorgeous countryside. Or if everyone is up for a challenge, take the trail up to Waramaug's Rock where you'll find the iconic panoramic view of Lake Waramaug and the surrounding towns of Litchfield County.
Hike to Waramaug's Rock @cschiesel
Walk through Macricostas Preserve @steeprockassociation
Enjoy a family picnic
Enjoy the fresh air and plan a family picnic in Washington! Pack up all your family's favorite lunch items and snacks and enjoy them by the water at Lake Waramaug State Park or by New Preston Falls. Or pick up delicious sandwiches and wraps from The Po Cafe, The Pantry, or Marty's Cafe, and enjoy a picnic along the Shepaug River in Washington Depot or on the historic Washington Green for a true New England experience.
Picnic at the lake @thesmithymarket
The Po Cafe on the Green @sunnysimplicity
Discover the traditions of the past
If you're looking for a completely unique experience, make sure to bring the family to learn about Native American culture with the Institute of American Indian Studies. The museum educates visitors about indigenous history and culture through informational exhibits and the interactive Children's Discovery Room. Everyone will enjoy traveling through time and exploring the Algonkian Village replica which includes bark-covered wigwams and a community garden. The family can also take part in Wigwam Escape, a hands-on way to experience Native American culture through a fun escape room.
Algonkian Village at the. Institute of American Indian Studies
Wigwam Escape
Visit the local bookstore
A day in Washington wouldn't be complete without a visit to the Hickory Stick Bookshop. This beloved bookstore is filled with the latest best-sellers and classic books genres for all ages and interests, art history to mystery novels, science fiction, memoirs, poetry, young adult fiction, and children's books. And while you're there, pick up a new boardgame or puzzle set for the whole family to enjoy!
Hickory Stick Bookshop @hickorystickbookshop
Children's section at the Hickory Stick Bookshop
Sweet treats for all
If your sweet tooth is calling, then make sure to visit Sweeets in New Preston village for a classic experience in an old-school candy shop. Take your pick from a selection of gourmet chocolates, artisan popcorn, endless flavors of candies and gummies, and all types of old-fashioned candy. It will surely bring out the kid in all of you!
Sweeets in New Preston @sweeetsct
Endless flavors of chocolates, candies, and gummies @sweeetsct
Fun Family Events
There are many exciting events coming up that everyone in the family will enjoy, so mark your calendars and plan your day around some of these wonderful events happening in the coming months:
Outdoor Movies
Enjoy an old-school summer evening with an outdoor movie at Judy Black Park! Tune in for a showing of the 1946 American classic, "Notorious" on Friday, September 1st or enjoy the 1978 musical romantic comedy, "Grease" on Friday, September 8th. Outdoor movies at the park are free and open to the public. Bring your own chairs and blankets! Event details
Music on the Green
Bring the family out for an evening to enjoy live music at the historic Washington Green! You can catch two shows this September, featuring The Regulators (rock, country, and blues) on Friday, September 22nd and Perfect Manhattan (classic jazz and R&B) on Friday, September 29th. Music on the Green is free and open to the public. Bring your own chairs and blankets! Event details
Washington Friends of Music Concert Festival
If your family enjoys classic orchestra music, then don't miss the beloved Washington Friends of Music Concert Festival. The last two performances will be held on September 1st and 8th at the Historic Meeting House on Washington Green. Event details
From the Earth and the Sea: Founders' Lobster Clambake
If your family loves to experience food, music, and culture, then join the Institute for American Indian Studies for their annual Lobster Clambake on Saturday, September 16th @ 6:30pm. The event will feature local Indigenous foods, drumming & dancing performed by the Redhawk Indigenous Arts Council, and a silent auction. Event details
Washington Harvest Festival 2023
Join us in Washington for this favorite fall festival on Sunday, October 8th from 12pm-5pm. The Washington Harvest Festival will feature live music, food trucks, a corn maze and train rides for the kids, a scarecrow contest, wine tastings, games, booths, and much more! The event is free and open to the public. Event details
Annual Cemetery Tour
The Gunn Memorial Library and Museum's Annual Cemetery Tour is a celebration of Washington's past held every October, showcasing the rich history of Washington using costumed actors to portray residents from the past. Sign up for the Gunn Memorial Library's newsletter to get notified when tickets are available! Event details
Movies @the Park are back for summer 2022! @m3mediapro
Music on the Green @revdrrobyn
Train rides at the Washington Harvest Festival
Gunn Historical Museum Cemetery Tour @gunnhistoricalmuseum
We hope you enjoy your family day trip in Washington!
For more things to do this season, view our Events Calendar to see what's happening in town.