Celebrating the Washington Supply Company's 125th Anniversary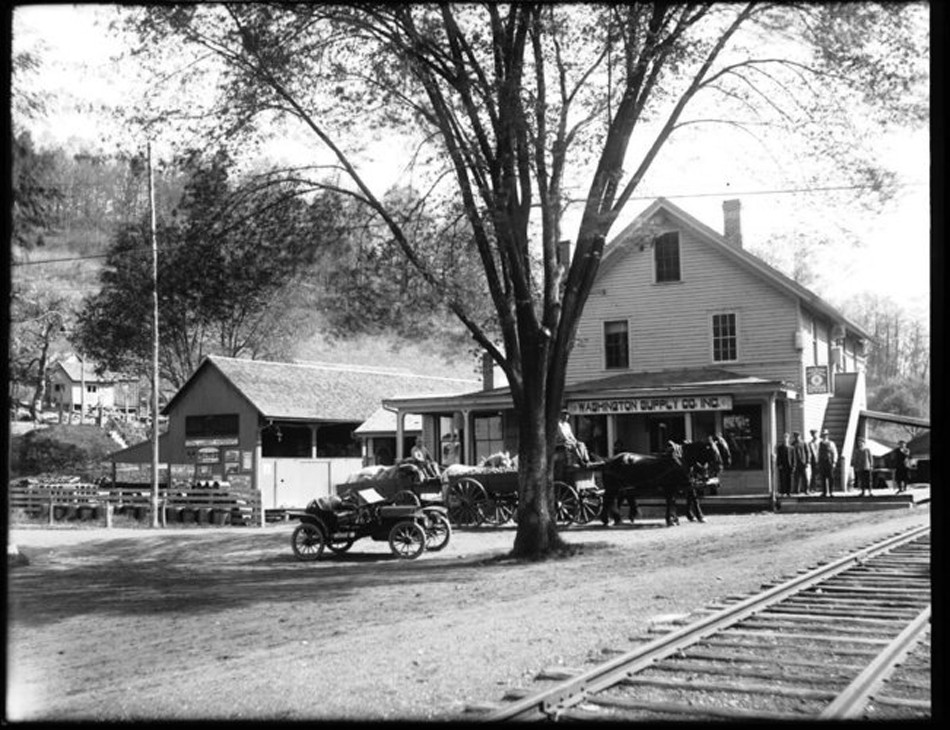 Can a store claim to have birthed a community? Located at the geographic center of the Town of Washington, The Supply, over the last 125 years, has literally delivered the very foundation of the Town. From feed and seed to construction and outdoor living, Washington Supply has fueled the growth of the Town of Washington. And it has done this with a commitment to the preservation of the rural character and traditional values of the Town.
On March 20th,1893, recognizing the growing vitality of Washington, six farming families, with a total investment of $2,500, opened the Washington Feed and Supply Company in the center of the Depot. It was incorporated in 1909. Responding to the growth of Washington, The Supply emerged as a major Town fuel source with coal silos (1909), propane (1909) and gasoline (1922). Work clothes and GE appliances followed. Over the years, the signs were often repainted, "Flour, Feed, Coal, Lumber, Hardware."
In 2006, the third generation of owners acquired The Supply – Val Sedelnick, Jay Combs, Jim Bate, Tom Saunders and Bob Whelan, all employees. Bob and Tom have now retired. The new owners continue the Supply's established customer service mantra, in the words of Val Sedelnick, President/Treasurer. "We make it personal." Competition is fierce…and near at hand. "We offer competitive pricing and quality material but it is the customer service, indeed the personal customer service that makes the difference and assures continuing success of The Supply.
The Washington Supply is committed to the community and the community to The Supply. As Jay Combs, VP Sales & Service says, "All roads lead to the Washington Supply." And with it, commitment to the changing needs of the Town. The Supply has emerged as a social as well as a commercial center of Washington. Whether a homeowner, caretaker or do-it-yourselfer, your first stop is The Supply. On Saturday mornings, parking is a challenge. The draw? They know their customers and projects personally
The Washington Supply has grown the Town and grown with the Town. Over the last 125 years, it has literally mirrored the economic and social transition of Washington – farming to rural social center of Litchfield County. With local owners, a proven culture of personal service and a Town committed to its continuing success, the next 125 years is assured.
Explore Washington CT wants to congratulate the Washington Supply Company on 125 years in business! If you would like to learn more about this landmark in Washington, check out the Washington Supply Company's website.
*This article was adapted from "Washington Supply @ 125" by Dan Sherr in the What's Happening in Washington, CT Spring 2018 Newsletter