Washington Art Association – Centerpiece of our Art Scene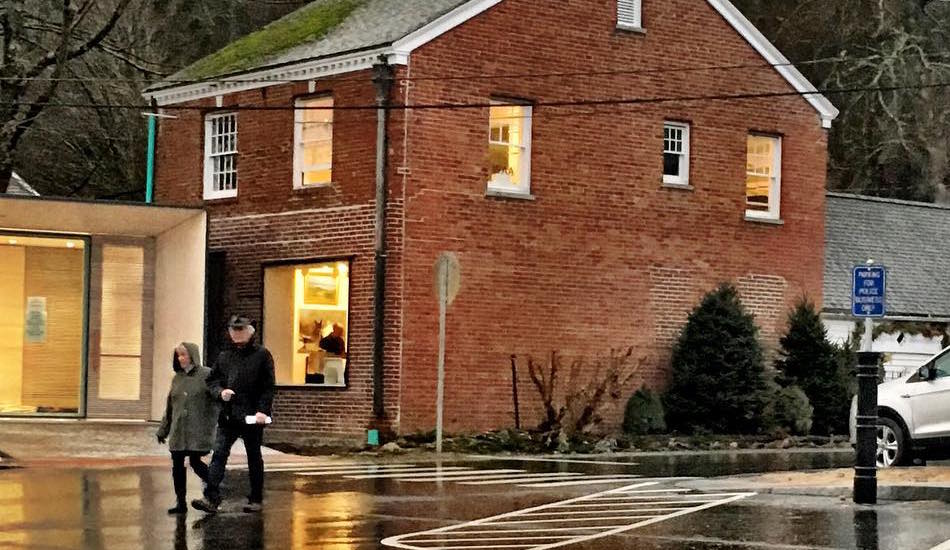 The Washington Art Association & Gallery is the de facto centerpiece of our town's art scene and an integral part of our community for over 65 years. In that time, they have carried out their mission of enriching the lives of Washington's residents through art. WAA has produced over 500 exhibitions and taught new generations of artistic talent, directly contributing to Washington's stature as the rich cultural hub that it is today. Here are five fast facts to get to know WAA better!
1. A History of Art Appreciation
WAA was founded in 1952 by Margaret Train Samsonoff and a small group of local artists and patrons with the mission of promoting greater understanding and appreciation for the arts. From their very first exhibit in the former R.J. Benham drugstore, WAA's popularity and studio space quickly grew and they soon found a permanent home in Bryan Memorial Plaza. Through the 1960s and 1970s, they became an integral part of Litchfield County's cultural life and staged several exceptionally innovative exhibitions. During the next decades, WAA was able to enlarge their exhibition space, incorporate more workshops and classes, and continue to attract visitors and artists from all over the country and abroad.
2. World Class Art Exhibits
Since its founding, WAA has staged over 500 art exhibits, featuring a range of artistic mediums by both emerging and established artists. Upcoming exhibits in 2018 are set to showcase portraits, contemporary abstract art, and sculptures from local, regional, and national artists. WAA also takes great pride in showcasing the works of their members, faculty, and students. Every year, they have two exhibitions that solely feature art created by those in their own community. This summer, WAA is staging the highly anticipated WAA Sculpture Walk 2018 an outdoor public sculpture exhibit showcasing the works of local, regional and national sculptors. The sculptures will be placed in sites throughout the historic village of Washington Depot.
Visit WAA's website for upcoming exhibits.
3. A Non-Profit Dedicated to Community Enrichment
WAA is non-profit organization dedicated to enriching their community through education, exhibitions, and special events. WAA is composed of local, regional, and national members who all contribute to maintaining and advancing their mission. Importantly, WAA is a leader in the community for cultivating artistic curiosity and providing education to students of all ages. WAA operates on membership fees, individual donations, and funds raised during the year at annual events.
4. Inspiring Art Classes & Community Events
In addition to notable art shows, WAA offers a wide selection of classes that are taught by a highly distinguished faculty. Every semester, 12 to 17 classes are available to students of all ages and levels. Topics of instruction range from drawing and painting to sculpture and ceramics. Throughout the year, WAA also hosts lectures, film series, benefits, parties, and fundraisers. Some annual favorites include the Summer Solstice Party in the spring, a family Harvest Barn Party in the fall, and Holiday Fair for the month of December.
Visit WAA's website for upcoming events.
5. WAA into the Future
WAA is currently engaged in an extensive renovation of their landmark building in Washington Depot, which will support their vital and inclusive role in our community well into the future. These upgrades will improve WAA's accessibility, bring a new level of openness to the existing building, improve their ability to engage the community, and better showcase its exhibitions and studios.
The unique design of the new entry by Gray Organschi Architecture (designer of the Thoreau suspension bridge in Hidden Valley Preserve) and Peter Talbot AIA Architects of Washington will improve accessibility and present WAA as a beacon for the community at the end of Bryan Memorial Plaza.
To learn more about the fabulous exhibits and art classes currently happening at WAA, please check out the Washington Art Association's website. We also encourage you to consider giving to this wonderful organization either through volunteering your time, becoming a member, or making a donation.
Photo credit: Rich Pomerantz